The NJ sports betting market currently features more land-based and online sportsbooks than any other state. It also covers the most markets and spreads many bonuses.
This variety benefits you in the long run, but it can also be confusing in the beginning. Our guide will help you navigate the New Jersey sports betting market, find lucrative bonuses, learn about the available markets and show you the full list of NJ online sportsbooks available.

What Sports can you Wager on at New Jersey Betting Sites?
You can Bet on Most Sports in NJ, Including:
Football
Basketball
MMA/UFC
Baseball
Hockey
Golf
Tennis
Soccer
Who can Offer Sports Betting Online in New Jersey?
All land-based casinos in Atlantic City and all racetracks (including the ones in Freehold Raceway, Monmouth Park, and the Meadowlands) in New Jersey can legally offer online sports betting as long as they hold the required license for online games from the New Jersey Division of Gaming Enforcement (DGE). See more information on NJ casinos in the New Jersey online casinos guide. For a full spectrum guide to all gambling in the state, see the NJ online gambling guide.
Active Land-Based Sportsbooks in New Jersey
The DGE issues licenses to NJ sports betting operators. It allows approved applicants to run a land-based sportsbook and up to three online betting skins.
Several Atlantic City casinos and two racetracks have obtained licensing from the DGE. Below, you can see more information on these operators and their online partnerships.
Bally's
Location: Atlantic City, NJ
Open date: July 30, 2018
Operates: The Book
Online partners: 888 Sport (Kambi); Caesars Casino & Sports (Scientific Games)
*Note: Harrah's Race and Sports Book operates through a partnership with Bally's
Borgata Hotel Casino & Spa
Location: Atlantic City, NJ
Open date: June 14, 2018
Operates: The Race & Sports Book
Online partners: Borgata Sports (GVC); PlayMGM Sports (IGT)
Hard Rock AC
Location: Atlantic City, NJ
Open date: February 1, 2019
Operates: Hard Rock Hotel & Casino Atlantic City Sportsbook
Online partners: Bet365; Hard Rock (GiG); Unibet (Kambi & Kindred)
Golden Nugget Atlantic City
Location: Atlantic City, NJ
Open date: August 15, 2018
Operates: Golden Nugget Sportsbook
Online partners: BetAmerica (SBTech); Golden Nugget online (SBTech & Scientific Games)
Meadowlands Racetrack
Location: East Rutherford, NJ
Open date: June 14, 2018
Operates: William Hill Race & Sports Bar
Online partners: CG Technology (Stadium Technology), FanDuel (Betfair & IGT), PointsBet
Monmouth Park Racetrack
Location: Oceanport, NJ
Open date: June 14, 2018
Operates: William Hill Race & Sports Bar
Online partners: SugarHouse Sportsbook (Kambi); TheScore (Bet.Works); William Hill NJ
Ocean Casino Resort
Location: Atlantic City, NJ
Open date: September 6, 2018 (replaced temporary sportsbook that opened on June 28)
Operates William Hill Sportsbook
Online partners: William Hill NJ
Resorts Casino Hotel
Location: Atlantic City, NJ
Open date: November 20, 2018
Operates: DraftKings Sportsbook at Resorts
Online partners: BetStars NJ; DraftKings (Kambi); Resorts (SBTech)
Tropicana AC
Location: Atlantic City, NJ
Open date: October 25, 2018
Operates: William Hill Sportsbook at Tropicana
Online partners: William Hill NJ
Sportsbook Partnerships with Professional Sports Leagues
Several New Jersey bookmakers maintain partnerships with professional sports leagues and teams. These unions see local MLB, NBA, NFL, and NHL teams promote NJ betting brands.
Here are the pro sports/bookmaker partnerships:
MLB: DraftKings, FanDuel, FoxBet, MGM Resorts
NBA: DraftKings, FanDuel, FoxBet, MGM Resorts, William Hill
New Jersey Devils: Caesars, FanDuel, Unibet, William Hill
New York Jets: 888, MGM Resorts
NFL: Caesars
Philadelphia 76ers: Caesars
New Jersey Sports Betting History
New Jersey spent years trying to get the Professional and Amateur Sports Protection Act (PASPA) repealed. Enacted in 1992, PASPA served as a federal ban on sports gambling in America.
Professional sports leagues and the NCAA staunchly supported this law for years. They argued that gambling could possibly lead to corruption in sports.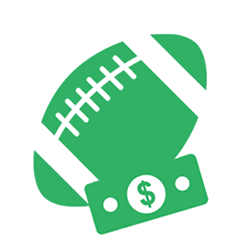 Garden State politicians, however, felt that they should carry the right to legalize NJ sports betting—just like Nevada (grandfathered into PASPA). New Jersey took their fight to the Supreme Court and eventually won.
The Supreme Court lifted the federal betting ban on May 14, 2018. Operators wasted little time getting started in the newly legal NJ sports gambling market.
Monmouth Park's William Hill Race & Sports Bar became the first land-based bookmaker to launch on June 14, 2018. This sportsbook, along with state regulators, held a ceremony as it accepted the first bets at 10:33 am on the same day.
Atlantic City's Borgata Hotel Casino & Spa quickly followed William Hill by accepting wagers just an hour later.
DraftKings became New Jersey's first online sportsbook when it launched on August 6, 2018. The NJ sports betting market, which continues growing, now offers nearly two dozen online sportsbooks.
What types of Bets are Available in New Jersey?
For online and mobile sports betting, the most popular bets at New Jersey sportsbooks are single-game bets. They involve gamblers betting on who will win a specific sports game, event, or tournament.
However, there's a variety of bets you can place beyond the single-game wagering category. Other wagers that you can place include:
Moneyline Bets
The most common bets are moneyline bets, which are single-game wagers. To place a moneyline bet, you choose a sports event, select the winner of that game, and if your team wins, you win money based on the moneyline odds.
The moneyline reflects the odds on a specific team to win a game. It shows how much you can win when betting $100 on the game's underdog and how much you need to bet on the favorite to win $100.
When betting on the underdogs, the money line is a positive number. For example, the money line on the New York Jets to beat the New York Giants might be +140, which means that if you bet $100 on the Jets to win, you would win $140 (as well as receiving your initial $100 back).
When betting on the favorites, the moneyline is a negative number. For example, the money line on the New York Giants to beat the New York Jets might be -120. This means that if you bet $120 on the Giants, you would win $100 (as well as receiving your initial $120 back).
Over/under Bets
When placing over/under bets, you wager on how many points or goals both teams will score in a game.
Bookies set a line on the goals or points scored in the game, and gamblers can then bet on whether the point total will be over or under the set line.
For example, the over/under on the New Jersey Devils versus the New York Rangers might be 4.5. If the game ends Devils 3 - Rangers 2, the total points would be 5, and all gamblers who placed their bets on the over would win.
If the game ends Devils 1 - Rangers 3, the total points would be 4, and all gamblers who placed their bets on the under would win.
Proposition Bets
Props (short for "proposition") bets see gamblers place bets on whether something will or will not happen.
Props are considered fun bets that allow gamblers to spice things up without betting on a team to win or lose. Will the Rangers score the first goal against the Devils? Will Taylor Hall score over 0.5 goals?
Props are offered on almost all the games you can bet on, and there are hundreds of proposition bets available on large sports events, such as the Super Bowl.
Point Spread Bets
A point spread represents the number of goals or points the sportsbook expects the favorite to win by. Points spread bets are wagers on whether the favorite will win by that set amount of goals or points.
Bets on the favorite pay out if they win by more than the set spread.
Bets on the underdog pay out if they win or lose by fewer points than the set spread.
For example, the point spread on a game between the New Jersey Devils and the New York Rangers might be set at 2.5 goals/points. As the Devils are the favorite, they would need to win by three goals or more to cover.
If the game ended Devils 5 - Rangers 2, the Devils would win by more than the 2.5 point spread and would cover the spread. This means all bets on the Devils to cover would pay.
If, however, the game ended Devils 6 - Rangers 5, the Devils would not cover the spread, and all bets on the Rangers would pay.
In cases where the favorite wins by the exact point spread, both sides receive refunds. This is called a push. However, because of this, most sportsbooks set the point spread at a .5 number so that the exact scores can't match the point spread.
Parlay Bets
Parlay bets are a combination of more than one bet, and all bets in the combination must win for the parlay bet to pay. These bets are risky and carry a lower chance of winning. However, parlays multiply the odds of all the bets combined, which can give you high odds that can pay out big time.
The upside of parlay bets is the high odds and massive payouts offered for a smaller stake. The downside is the low chance of winning, as it's very hard to choose multiple winners—hence the high odds.
Futures Bets
Futures bets involve wagers on events in the distant future, such as betting on who will win the championship title before the season has started.
These bets offer high odds because no one knows the players' form, and it's difficult to predict anything ahead of time. Futures bets are popular among sports fans who like to put a stake on their team to make the playoffs or win the title.
Major Sporting Events in New Jersey in 2022
The New Jersey market covers plenty of major sporting events throughout the year. Here are the most notable sporting events that are available in 2020:
College Football Playoffs (CFP)
French Open
Kentucky Derby
March Madness
NBA Finals
Super Bowl
Stanley Cup Playoffs
The Masters
U.S. Open (golf)
U.S. Open (tennis)
Wimbledon
World Series
The Super Bowl is the biggest event from a gambling perspective. It inspires countless proposition bets revolving around everything from the coin toss to the game's leading rusher.
March Madness is another betting favorite. College basketball's premier tournament features dozens of games and exciting upsets.
The CFP, Kentucky Derby, NBA Finals, Masters, Wimbledon, and World Series are among the next tier of gambling extravaganzas.
NJ Sports Betting Bonuses
The New Jersey sports betting websites offers several different bonus types. Bookmakers start you off with a welcome offer that can contain a free bet, match bonus, and/or no-deposit bonus.
You can also look forward to other promotions and VIP rewards. The following information covers the details of each deal.
Free Bet
A free bet gives you the chance to earn back losses stemming from your first wager. You must satisfy playthrough (a.k.a. rollover) and other terms and conditions to collect the losses. This is also called a risk-free bet in many promotions featured on online sports betting sites in NJ.
Here's an example:
You receive a free bet of up to $25.
You wager $25 and lose.
Rollover is 5x.
25 x 5 = 125
You must wager $125 to get your losses back.
This deal provides a safety net in case you lose your first wager. However, you only benefit if you indeed lose the first bet.
Match Bonus
This offer delivers a bonus based on a match percentage of your first deposit. You can withdraw a lump sum of cash if you satisfy T&Cs.
Here's an example:
A NJ bookmaker features a 100% match bonus worth up to $500.
You deposit $200.
You now qualify for a $200 bonus.
Rollover is 25x.
200 x 25 = 500
You must wager $500 to cash out the $200.
Match deposit bonuses provide a large amount of money based on your deposit. The downside, though, is that these offers usually feature stiff wagering requirements.
No Deposit Bonus
You only need to complete the registration on the online sports betting website to qualify for this deal. No-deposit bonuses can consist of either a free bet or cash value.
You can use the bet or cash amount to try and win free money. Of course, you must satisfy the terms and conditions before withdrawing potential winnings.
Promotions
Most New Jersey sportsbooks feature promotions beyond the welcome bonus. Such promos can include additional free bets and match bonuses.
You'll certainly want more opportunities to earn bonus funds past the welcome deal. Promos provide you with these extra chances.
VIP Rewards
Depending on the online or mobile sports betting site, you may earn loyalty rewards through your betting action.
A VIP program rewards you with points as you place wagers. You can use these points to collect more free bets or even exchange them for cash.
Use Bonus Codes
You should check to see if a bonus code is required when pursuing no-deposit and match deposit bonuses. This page showcases codes that will get you the best available deals at NJ sports betting sites.
However, you don't always need to enter a code to qualify for bonuses. Some bookmakers merely require you to visit through specific links (including those on this page) to get the top offers.
Registering & Depositing at a NJ Online Sportsbook
You can start wagering at New Jersey sportsbooks after completing account registration and depositing. As explained below, these processes only involve a few simple steps.
Registration
Internet sportsbooks require you to enter the following information about yourself during registration:
Full name
Address
Email
Birthdate
Phone number
Username
Password
Social security number
Bonus code (if applicable)
Once you're done entering this information, you must agree to the bookmaker's terms and submit your account. The online sports betting site should respond with instant approval if everything checks out.
Make a Deposit
You need to fund your account to place bets. Each NJ sports gambling site offers multiple ways to deposit.
After selecting an available option, you enter the amount you wish to deposit and confirm. Depending on the banking option you choose, your funds may arrive instantly or within 24 hours.
New Jersey bookmakers place limits on how much you can deposit—especially as a new gambler. You should examine the sports betting limits if you plan on making a large deposit.
Banking Options in the NJ Sports Betting Market
NJ sports gambling sites ensure that you can choose from plenty of options when funding your account. The following methods are available across the market:
Cash at the cage - Visit a land-based New Jersey sportsbook and deposit cash.
Credit & debit card - Deposit instantly using a major credit card, such as Visa or Mastercard.
E-check - An e-check, or ACH, lets you instantly deposit from your checking account.
E-wallet - You can fund your account using Neteller, PayPal, or Skrill.
PayNearMe - Visit a local 7-Eleven and purchase a payment voucher and use it to fund your sports betting account.
E-checks and e-wallets double as withdrawal methods, too. Some bookmakers also let you cash out via a mailed check, although this is by far the slowest option.
Geolocation at Sportsbooks
The Division of Gaming Enforcement (DGE) requires that you be in the Garden State to place bets on NJ online sports betting sites. They also demand that bookmakers use geolocation software to pinpoint your location.
Geolocation determines where you are through the Wi-Fi data from your mobile device or computer. As long as you're within New Jersey's borders, you shouldn't experience any issues.
This technology is highly accurate. If you experience any issues, though, you should contact customer support at the sportsbook you're trying to use.
Their customer service team can walk you through solutions for ensuring that geolocation validates your true location.
New Jersey Sports Betting Apps
NJ sports betting sites are compatible with Android and iOS devices. Therefore, you can legally place bets through an iPhone, iPad, or Android smartphone/tablet.
Currently, all New Jersey online bookmakers feature iOS and Android apps. You can visit a sports betting site through either type of device and find download instructions on the homepage.
Downloading NJ Android Betting Apps
Google Play doesn't allow real-money gambling products. Therefore, you must download NJ Android apps directly from a sportsbook's website.
Bookmakers typically place a clearly visible Android download link on their homepage. You can quickly initiate the download process after selecting the available link.
Downloading NJ iOS Betting Apps
Up until recently, you could easily access iOS gambling apps from the App Store. However, Apple instituted policy changes in September 2019.
Now, sportsbooks must use the native iOS programming language to design apps. Previously, they could list HTML apps, which are cheaper to code, in the App Store.
Online bookmakers that offered HTML apps in the App Store before September 2019 are exempt from Apple's new policy. Therefore, you'll still find plenty of NJ online sports betting products in Apple's store.
However, future New Jersey bookmakers may choose not to offer browser-based gambling to iOS users. In these cases, you'll place bets through your iPhone or iPad internet browser.
Gambling on New Jersey Sports Teams
The Garden State doesn't feature a hotbed of professional sports teams or elite college athletics programs. However, MetLife Stadium (East Rutherford) hosts prominent New York-based NFL teams.
Therefore, you can wager on local professional franchises. As you'll find out below, though, New Jersey college sports are off the table.
Local Pro Teams
The New Jersey Devils (NHL) are the only major professional sports franchise based within the state.
However, the New York Giants and New York Jets (both NFL) play in East Rutherford's MetLife Stadium. The New York Red Bulls (MLS) stage home games at Harrison's Red Bull Arena.
You're free to bet on any professional sports game that occurs in the Garden State. This aspect is appealing if you're a fan of New Jersey or New York sports.
Betting on Local College Sports Teams is Banned
Amid fears over amateur athletes dealing with point-shaving scandals, New Jersey added an interesting stipulation to its betting laws.
NJ bars you from wagering on schools located in the state. Furthermore, you can't bet on New Jersey-based college games that involve out-of-state schools.
The latter scenario comes into play during March Madness. The NCAA Tournament uses various sites around the country to stage March Madness games.
What Forms of Sports Betting are Banned in NJ?
New Jersey is liberal with its sports gambling laws. The state lets you wager on a wide variety of sports and even non-sporting events, such as the Oscars.
However, you cannot bet on high school sports. This rule is understandable, considering that many high school athletes are minors.
Additionally, you can't wager on New Jersey college athletics or even NCAA games that take place within the state. NJ politicians feel that amateurs are more susceptible to bribes from local gamblers.
NJ Online Sports Betting FAQ
New Jersey was one of the first states in the U.S. to legalize online sports betting. New Jersey online casinos and other gambling forms have also been legal for a few years.
Here are the most frequently asked questions about NJ sports betting:
Is sports betting legal in New Jersey?
Yes.

Former Gov. Chris Christie signed sports betting into law on October 17, 2014. The law finally went into effect on May 14, 2018, when the Supreme lifted a federal ban on sports gambling.

In June 2018, Gov. Philip Dunton Murphy approved an updated sports gambling bill. Now, you can legally place bets at both online and brick-and-mortar sportsbooks in the Garden State.
What is the minimum betting age in New Jersey?
The DGE requires you to be at least 21 years old to place bets. Online sportsbooks require you to confirm your birthdate when registering for an account.

Meanwhile, brick-and-mortar sportsbooks may ask for your ID before allowing you to place wagers.
Why do I need to be in NJ to place bets?
New Jersey gambling laws only cover the Garden State. They don't apply to neighbors like Delaware or New York.

Therefore, NJ can't let you wager on sports when you're located outside of state lines. Otherwise, it could run into legal troubles with other states.
Is it allowed to use a NJ VPN and play from other states?
No.

The law clearly states that players need to be within NJ state borders physically. Circumventing this by using a VPN is not allowed. If you reside in another state or country like India check the local guides instead.
Do NJ online sportsbooks offer apps?
All New Jersey bookmakers currently offer Android and iOS apps. However, this status quo could change based on new Apple policies. 

Apple now demands that operators code betting apps in the native iOS language. The latter requires bookmakers to spend more money on coding than they would on HTML apps.

Future NJ sportsbooks will likely still serve iOS gamblers through a browser-based feature. However, they won't all roll out iOS apps.
Is the "cashout" feature available in New Jersey?
Cashout allows you to settle a bet before the outcome is decided. It helps you lock in profits when you're winning and recoup money when you're losing.

Some New Jersey bookmakers offer the cashout option. For example, FanDuel recently introduced this feature.
Why does New Jersey ban gambling on local college teams?
PASPA passed in 1992 amid fears that gambling could corrupt sports. Furthermore, pro leagues and the NCAA worried that some players might take bribes to throw games.

These fears have largely subsided in pro sports. After all, most professional American athletes earn lofty salaries and would gain little by shaving points.

College athletes, on the other hand, don't receive payment for their efforts. New Jersey feels that amateurs are more susceptible to taking bribes.

The state's solution to this problem is to bar gambling on NJ universities and any college games taking place within the state.
How do I deposit at NJ betting sites?
You can fund your account with a credit card, e-check, e-wallet, or PayNearMe. Some bookmakers also let you deposit cash at their land-based partner's sportsbook.

However, deposit methods can vary from site to site. You should check out the banking section at any sportsbook you're interested in to see their options.
Does New Jersey allow esports betting?
Yes, the Garden State allows esports gambling with one stipulation: all players must be at least 18 years old.

New Jersey doesn't let bookmakers run lines on contests involving minor participants. Considering that some esports franchises feature pros under 18, this rule comes into effect sometimes.
What is the best NJ online sportsbook?
You can refer to the list on this page to see our choice for the top New Jersey sportsbook. We determined this after spending countless hours examining each NJ internet bookmaker.

Of course, our opinions may change based on the market's evolving dynamics. You can check our list frequently for any updates.
Why was my credit card deposit blocked?
New Jersey boasts a legal sports betting market. Therefore, you'd think that all of your deposits would go through without any issues.

However, your credit card deposits may occasionally get rejected. The bank that issues your card might feature an anti-gambling policy.

The simplest solution to this problem involves using a different payment method. However, you could go a more drastic route and change banks.
How do I cash out from New Jersey betting sites?
E-checks and e-wallets are the most popular ways to withdraw money from NJ bookmakers. Both of these methods are fast and come with low fees.

An e-check lets you instantly move funds from a sportsbook to your bank account. E-wallet withdrawals usually take 1-24 hours.

Some internet sportsbooks also offer to send you payment via check, although this method can take up to two weeks.
Is betting on offshore sportsbooks legal in New Jersey?
No. Always look for the official New Jersey Division of Gaming Enforcement seal that's usually placed in the footer of all licensed sportsbooks.

A good tell that a website might not be legit is if its domain ends in .ag or .cc. However, not all .com sports betting sites are legal.
What sports can I bet on in New Jersey?
NJ sportsbooks offer excellent coverage of major American sports leagues, including the MLB, NBA, NFL, and NHL. They also feature many lines on college basketball and football.

Golf, MMA (UFC), soccer, and tennis lines are available to a smaller degree. New Jersey even offers Academy Awards and Oscars betting in a limited capacity.
Does NJ restrict anybody from betting?
State laws prohibit team owners and key personnel (e.g., coaches) from gambling on sports.

For example, the New Jersey Devils' head coach can't legally bet on a game between the Montreal Canadiens and the Edmonton Oilers.