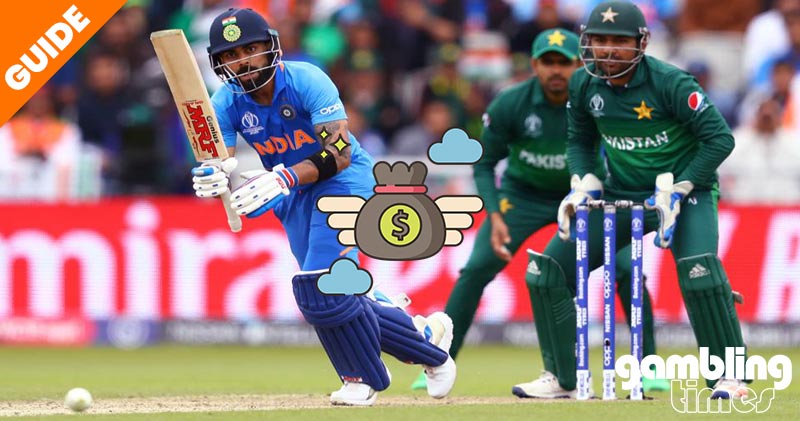 If you're interested in betting online in India but are unsure how to get started or where to search, you're in luck. We're here to make sure you know the exact steps that should be taken so you can start your betting journey.
It's vital to make sure you can access all the games you're interested in while staying safe and secure while on the internet. After reading the information provided in this article, you'll have everything you need to better start your online betting experience.
Getting started is one of the most crucial moments in online betting. No matter what site you choose, if it accommodates what you are looking for and offers you the security and protection needed, then you may never have to go to another site. Taking the time to make the right decisions early on is vital in keeping you protected while you are betting online and keeping you entertained while you are playing.
When you've finished this guide, feel free to browse the best online betting sites in India on Gambling Times.
Also read: Is Online Betting Legal in India?
Decide What Kind of Online Betting You are Interested in Doing
While there are a multitude of online betting options, we can break them down into popular categories. Whether you're interested in betting on cricket, European football or you want to find an online casino, there'll be different places to make sure you can do that.
It's essential to take the time to consider what kind of betting you want to do. Even if you know you want to bet on cricket or go to an online casino, there are various factors that will change your experience in either category.
The most important thing is making sure you're going to a site that will give you fair odds. This is true for sports gambling or betting at an online casino. It's necessary to have fair games while keeping your personal information safe.
The most popular online betting sites will often include all of these options, but there are places that will always specialize in other areas. Some sites will offer sports gambling, but won't necessarily have live sports betting or certain prop bets. The same goes for online casinos. Some will provide live tables while others won't.
Pick Your Online Gambling Site
There are numerous gambling options to choose from. Picking the right one will be one of the most important decisions you make. It's essential to note the games offered on the site, the kind of currency they accept, and how safe the site is.
There may not be a single site that's better than the rest in every area; that's why you must first establish what kind of online betting you want to take part in. Once you have that established, you can find a site that meets all your needs from this list of ten options in India.
Bet365
Betway
1xbet
Bodog
BetWinner
ComeOn
22bet
Royal Panda

These are all reputable websites that present an incredible selection of different online betting options.
Bet 365 is the largest and most reputable betting site available. If you are unsure where to start, Bet 365 is a reliable option no matter your interests.
Depositing Money on a Betting Site
Depositing money may be one of the more unnerving steps in using a betting site, which is why you must go to a site that is safe and trusted. The manner in which you deposit the money should be similar for most places, but there'll usually be some variance depending on what kind of currency you are using.
There are a growing number of betting sites that are allowing people to use cryptocurrency (like Bitcoin) to gamble. With cryptocurrency, the way in which you deposit may be a bit different because the process of transferring the bitcoin will be different than any other currency. If you are using a website that accepts cryptocurrency, they'll give detailed instructions on setting up a cryptocurrency wallet, allowing you to make deposits like any other currency.
Sites may have other methods of depositing, but these are the ones you should be aware of for betting in India:
UPI
PhonePe
Google Pay
AstroPay Card
Online Bank transfer
Withdrawing Money From a Betting Site
Understanding the withdrawal process is important to do before you make a commitment. While many sites will send you the money you take out in a timely manner, others will not. It is important to follow any instructions given to you regarding your payment method.
Another thing to keep in mind is that delays are not the worst thing. Oftentimes, there will be security measures in place to make sure your money and information are protected. A website like Bet365 can give you access to money quickly. That being said, they have an identification feature, making sure no one can steal the currency or the information you are putting in.
Another thing to keep in mind is that, most of the time, you'll have to use the same payment method and currency to withdraw and to deposit. Before getting started, make sure you're aware of how each site will handle withdrawals.
It can be frustrating to try to take out money and end up having to wait. By researching this information before you actually start gambling, you'll avoid any unforeseen problems.

Look for a Sign-up Bonus
Since you're just looking to get started with online betting, a welcome or sign-up bonus can be a deciding factor in where you decide to play. Almost any online betting site will offer some kind of sign up bonus, but they vary.
Depending on what kind of betting you are doing, different sign-up bonuses will be better suited to you. There are many online casinos that will offer free spins for a potential jackpot slot machine. Sports betting sites will often match your first deposit up to a maximum amount.
If you're planning on depositing a large sum of money and want to keep playing over a long period of time, then Leovegas, 22bet and Comeon are phenomenal options. They will match 100% of your first deposit of up to ₹10,000.
If, however, you are unsure about how long you'll stay on that site and want to obtain more free bonuses, then sites like Casumo and Shangri LA will offer you free spins or a free bet up to a certain amount.

Start Betting Now
Step one is making sure you know what kind of online betting you want to spend your money on. Once you establish if you want to play at an online casino or try sports betting, you can then move on to picking your website.
Before making any deposits, make sure you're taking advantage of any signing bonuses or special offers the site may present to you. Once you've decided on your site of preference, all that's left is registering and depositing your money. Then you will be able to explore any kind of online betting on the internet.
Getting started is also just the beginning; there is a whole world of online gaming currently at your disposal in India. It's becoming easier to enjoy online betting in India, and now that you have all the information you need, you can try your hand at it.