Our History
The Gambling Times Magazine and was founded in 1977 by Stanley R. Sludikoff (also known as Stanley Roberts), author of popular gambling books the Gambling Times Guide to Blackjack and The Beginner's Guide to Winning Blackjack. Other titles released under the Gambling Times brand includes books written by authors such as Mike Caro, Ken Uston and Haven Earle Haley.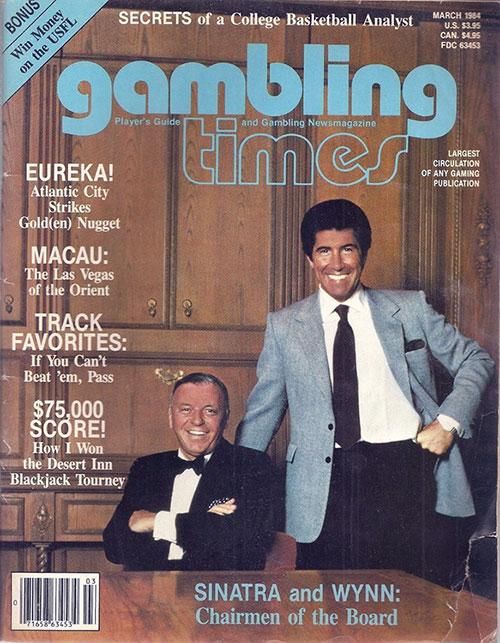 The magazine, published by the Gambling Times INC quickly turned into the most popular gaming publication in the USA with quality guides to the casino games Americans love, as well as interviews with high-profile people within the gambling industry.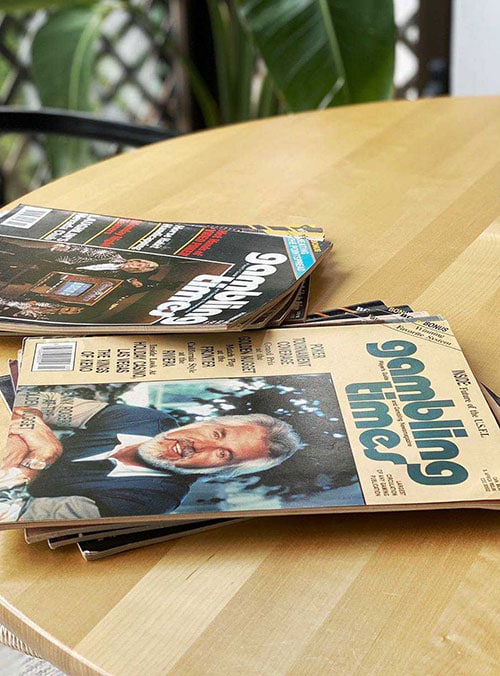 Over the years, many famous gambling writers have been writing for Gambling Times, including Jerry L. Patterson and poker legend Mike Caro.
Who we are - The Gambling Times Team
To be the best gaming publication in the world, you need the best team available. Read more about our team members below: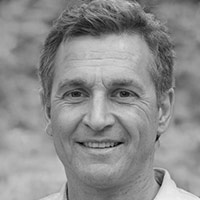 Andrew Brown, Ph.D.
Editor-in-Chief
Email: andrew@gamblingtimes.com
Andrew Brown received his PhD in psychology from Brown University and is currently the editor-in-chief of the Gambling Times Magazine. Dr. Brown also consults international gambling firms on issues of regulation and legislation. Today Andrew lives in San Diego, California, with his wife and daughter. When not writing articles about gambling Andrew loves cooking and is a wine aficionado.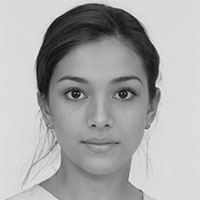 Emilia Williams
Graphic Designer
Email: emilia@gamblingtimes.com
Emilia Williams does all the graphic elements on Gambling Times. When taking or editing photos she enjoys the outdoor lifestyle with her Golden Retriever, Coco.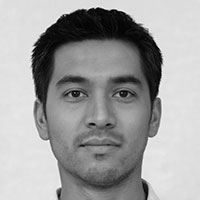 Santosh Chandra
CTO
Email: santosh@gamblingtimes.com
Santosh Chandra is our CTO and developing wizard. He creates beautiful code that makes our website fast and user-friendly. When not knee-deep in the Matrix he is a big eSports fan, rooting for the Fnatic CS:GO team.
What We Do
Gambling Times is one of the oldest publications about gambling in the world, and is well-known as a trusted partner in gaming. However, today we only publish our content online.
Did you know?
Since 1977, Gambling Times has been a world-wide source of information for gamblers, providing vital information to new players and delivering breaking news.
Gambling Times mission is to offer real value to our visitors, by doing the following:
Reporting on the latest news from the gambling industry
Creating the most in-depth guides to casino games on the internet
Reviewing and rating legal and safe casino options
Our Core Principles
We believe we can change the online gambling industry together, by creating a product you truly can trust.
On Gambling Times, we promise to always deliver:
100% honest and transparent reviews for online gambling sites. Our reviews are conducted by professional players, for players.
Guides to casino games by professional players. Our articles will show you how to minimize the house edge in the casino by using proper strategy (not possible at all games).
Legal options with real value for players.
Gambling Times in the media
Over the years, we've been featured in countless news publication around the world. Here's a sample of the many newspapers and publications that have cited gamblingtimes.com:
CNN.com
Dagbladet.no
GPWA.org
Harvard.edu
Gamblingandthelaw.com
Contact
We'd love to hear from you! Use the contact form below to get in touch with us.
Other ways to contact us
If contact forms are not your thing, send an email and we'll get back to you as soon as possible.
Support email: info@gamblingtimes.com
| | |
| --- | --- |
| Company name | Red Earth LTD |
| Company number | C91772 |
| VAT number | MT26285010 |
| Address | Edgewater Business Complex, Level 3, Elia Zammit Street, STJ3150, St. Julians, Malta |
| Website | www.redearth.ltd |