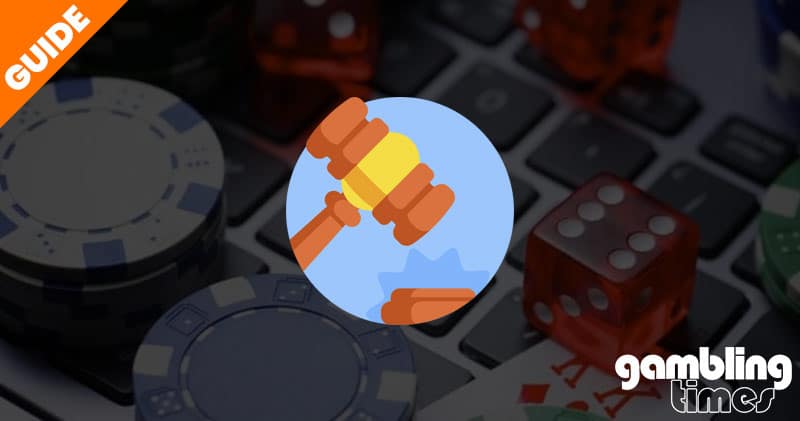 We all know someone who plays games online. Indian Online casinos offer more every day, from traditional card and simple lottery number games to live interactive casino tournaments. The games offered are exciting and give you enjoyment and relaxation. It's easy to see why they've become so popular.
Leisure is so essential; mental health depends on the ability of an individual to retreat from stress. Online casinos are a safe place to relax, play, and have some fun. However, in India, the status of online gambling is a bit unclear. In today's article, we'll answer the question: "is online casino legal in India?" and describe the legal status for Indian online gambling as of 2021.
Legal disclaimer: I (Andrew Brown) am not a lawyer, but an expert in the field of gambling. All information in this article is based on information I've sourced from credible sources on the internet.
To be 100% sure about the legal status of online gambling in your specific state, please advise a legal professional.
The History of Desi Games and Gambling
The history and culture of our nation always included games. Traditional outdoor children's activities gave us a thrill in wondering who would take all the glass marbles in Kancha, speculating who would win in Pachisi or which team would prevail and win in Kabaddi. We have always celebrated when our favourite sports team won a game and made friendly bets with our friends.
Games were not regulated for many years until the British passed The Public Gaming Act of 1867. This act outlawed public gambling altogether. Due to its historical nature, this legal act does not consider advanced technology, financial options, and the personal nature of the internet, allowing you to play in the privacy of your own home.
The Legal Question: Is online casino legal in India?
At this time, there is no federal law that prohibits or criminalises online gambling casinos in India. Every state has its rules, and they decide if they would like to stop online casinos from operating. Only a few Desi states have done this.
The state of Maharashtra prohibits both online and in-person gambling in the state. Subsequently, you see states like Sikkim and Goa, which have regulated gambling to some extent. They even have limited in-person casinos, which are massively popular. Thus, we know that certain reputable online casino sites in India are legal and can continue to operate in most of the country.
The government's laws differentiate gaming further into games of chance (luck) or skill. For instance, some states regulate online games of skill in games such as poker or betting on horse racing differently than chance games such as slots or bingo. In our opinion, the safest option is to use an international online casino.
They do not operate in India because they are based abroad. Therefore, it would not logically fall under the Public Gaming Act. However, if you are worried about legalities, please check with your local authorities to confirm if they permit internet casino gaming in your area.
Try Free Casino Gaming
If you are new to casino games, we think it's best to try them all! Most casino sites kindly have options for gamers to try their luck at a game before placing any bets with actual money. This way, you can familiarise yourself with the type of game and how it works.
There are a myriad of games available in web-based and download form, and the variety in the games themselves is staggering. There are even live games to join, hosting players from around the world.
Some more popular games available at most online casinos are:
Slots
Roulette
Blackjack or 21
Baccarat
Crap or Dice Games
Bingo
Keno
Poker
Most of these games offer a free play option or a welcome bonus. We recommend having a look around and seeing what appeals to you.
Would you like a fantasy-themed slot game, a friendly keno numbers game, bingo, or perhaps get more serious with a James Bond-reminiscent game of Baccarat? It's all about your time and how you would like to spend it.
Entertainment is vital to your leisure time, and online casino games can do this for you. When you get more comfortable with online gambling, you can continue to play for free or get ready to play for actual money.
Play Casino With Real Money
If you feel like you are talented at a particular game and have practised it by free playing online, you may want to go to the next level. We find playing for real money adds that extra first-class excitement to your game.
Some games are different in this category, and it's worth the time you take to familiarise yourself with the new rules and way of playing. You'll find that people at this level take their gaming seriously.
Ask yourself if you would like to play games of chance or games of skill. Some people find a game they enjoy and play for actual money because they recognise the RTP (return to player percentage) is favourable.
Others like the look and esthetics of the game and find it entertaining. Do you have the knowledge and experience to play a game of skill such as poker? Practise your poker face before you join a live online game.
How Do I Start to Play Casino With Real Money, and Is It Legal?
First, ask a friend for a recommendation. Then do a little online searching and look at some of the options. There are various reputable international casinos to choose from.
Many also allow you to deposit, play, and withdraw in rupees so you can avoid any exchange fees. Various operators will let you deposit with a bank card, credit card, or you can set up an account with an online financial service like PayPal, Venmo, or something similar.
Options such as using your bank card, credit card, or an international money transfer are all well-used and trusted ways to pay any company a deposit to get you up and playing.
Some casinos have preferred methods of payment, and there will be bonuses offered if you pay with their most convenient system.
These are all legal ways to make a transaction:
Bank card
Credit card (Visa, Mastercard)
International money transfer
AstroPay Card
United Payments Interface (UPI)
Validated Cryptocurrency
I've Won! How Do I Get My Winnings Legally?
Depending on the casino and payment method chosen, you may withdraw your winnings to your account and use it how you wish. Remember, if you have used an Indian service or have a record of your winnings in your account, you may be responsible for taxes on your gains.
These can be reported on your income tax return under the section reserved for additional income. Some offshore casinos deduct the amount before remitting, but you are still obligated to report the sum.
If the government collects taxes on winning from online casinos, then it is logical that online gambling and gaming are legal.
The government wouldn't collect taxes on illegal activities, would it? The laws and regulations regarding gambling, both in-person and online, will be in question for many years until the laws catch up with the technology used to pay and play.
Indian Gambling Laws FAQ
Am I breaking a law by gambling online in India?
Some states do prohibit online casinos, however, no one has ever to our knowledge been prosecuted or arrested for online gambling.
Do all Indian states have the same rules for online casinos?
No. All states have their own laws and regulation about gambling. Most do not have any laws restricting online gambling, which makes it legal to play.
Are all payment methods legal to use?
The legality issue is not based on what banking method you use to deposit or withdraw money from a casino. If you live in a state in India where gambling on the internet is not prohibited, you can use whatever payment method you like.
Conclusion
Until the federal government makes legislation that will explicitly mention online gaming, we have to say that playing at an online casino in India could be illegal or legal depending on where you are.
However, on a state level, there are laws in some states that prohibit both in-person and online gambling in casinos or at sporting events.
Every state passes its own rules to govern gambling, and each looks at the laws differently. The federal government realises that online activities are crucial for your well-being and can keep us happy and content. There are no federal laws specifically targeting the online gaming sector. Yet.
Lockdown for COVID-19 has taught us this, as the playing of online games has dramatically increased in the past year. For thousands of years, we have indulged in games. Online casino gambling is just the next logical step in gaming history.
Related article: Is Online Betting Legal in India?