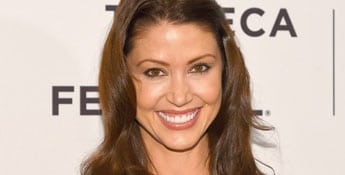 Shannon Elizabeth Net Worth: The world of professional poker has gone mainstream, and even celebrities are picking up their chips and taking a seat. One of the most prominent celebrities gone poker pro is Shannon Elizabeth.
Shannon, an accomplished comedy actress and professional fashion model, joined the sport amid the Hold'em craze of the mid-2000s. Her high profile, beauty, and talent quickly made her one of the most popular players in the game.
In the following years, she established herself as a contender and made numerous appearances around the pro poker circuit. She played both celebrity invitational games and open tournaments with equal ease.
At her peak, Shannon was an extremely active player in the scene. Elizabeth also served as a celebrity ambassador for poker, helping to make the sport more accepted with mainstream audiences.
This page is dedicated to Shannon Elizabeth's net worth, professional poker accomplishments, her personal life, and more.
| | |
| --- | --- |
| Name | Shannon Elizabeth Fadal |
| Profession | Poker player & actor |
| Born | 7th of September, 1973 |
| Net Worth | $10 million |
Early Career
Shannon was born in Houston, Texas, on September 7, 1973. In 2022, she'll turn 49 years old. Shannon is of mixed race, having a Lebanese/Syrian father and a German/English/Irish mother. She was raised in Waco, graduating from Waco High School in 1991.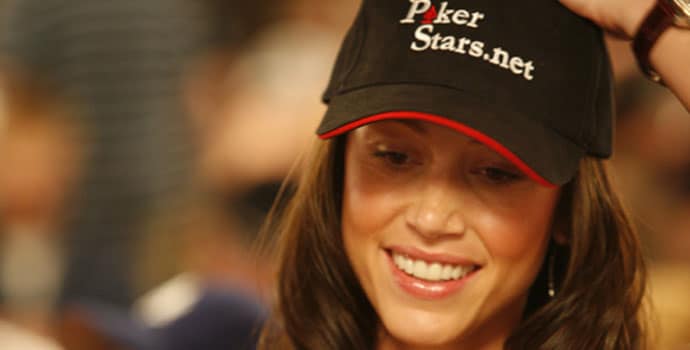 She learned to play poker as a child, playing stud and draw games with her family. However, she wouldn't learn the rules of Texas Hold'em until many years later.
As a young girl, Elizabeth was a standout tennis player and part of a tennis club. She even came to consider a career in pro tennis. However, modeling agencies found her first, and she soon became a fashion model.
Modeling work served as a gateway, and Elizabeth found her way to professional acting. She made appearances in many movies and TV shows before her big break came in 1999, with "American Pie". She played Nadia, the memorable Slovakian exchange student.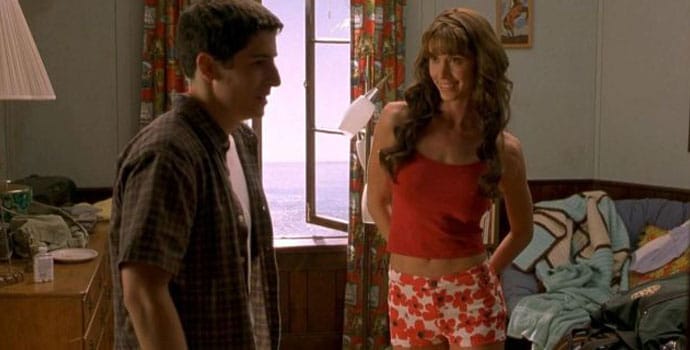 The movie went on to become a hit and an instant comedy classic, opening many doors for Shannon. She then starred in projects like "Scary Movie", the "Jay and Silent Bob" series, and "That 70s Show".
Shannon also used her platform for raising awareness about issues close to her heart. Following the September 11 terrorist attacks in the US, Shannon recorded a public service announcement. She defended her Arabic heritage, explaining the attacks affected her just like they affected every other American.
At the time, Shannon started dating fellow actor Joseph D. Reitman, and they were married from 2002 to 2005. Shannon did spreads for Maxim magazine in 2000 and 2003. In 2004, she did voice acting for the videogame "James Bond 007: Everything or Nothing".
Around 2003, Shannon met poker pros like Antonio Esfandiari, Phil Laak, and Jennifer Tilly. They taught her the ropes, and soon Shanno was taking her first steps in pro poker.
Professional Poker Career
Having the likes of Phil "The Unabomber" Laak and Antonio "The Magician" Esfandiari coaching you is no small advantage. Shannon seized the opportunity, learning as much as she could. Soon, she unleashed an assault on the pro poker world, rapidly rising to prominence.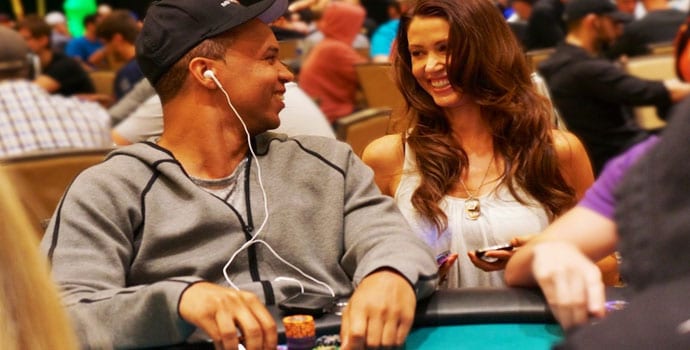 Polishing her skills in home games in LA, Shannon began to participate in the TV show Celebrity Poker Showdown. She also managed to finish sixth in CK's Annual Celebrity Poker Tournament. Shannon had a taste of the pro poker world, and she was hooked.
In 2005, she enrolled in the World Series of Poker's Main Event. Coached by Daniel Negreanu, Shannon survived the onslaught of the first day. She narrowly missed finishing in the money. By 2006, Shannon considered poker her second career and was playing in Vegas more than three times a week.
In next year's WSOP, Shannon was a brand ambassador for Full Tilt Poker, one of many stars in their roster. She finished 201st in the Main Event, posting a small profit. She also came in 36th and 33rd at two side events.
In 2007, she finished 3rd at NBC's National Heads-Up Championship, taking home $125,000. She played sporadically the coming years, with modest winnings through 2010. Since then, she seems to be inactive, as her last tournament was in 2013.
Shannon Elizabeth Achievements at a glance
In her career as a poker pro, Shannon Elizabeth has racked up several impressive finishes and rewards. Have a look at how they measure up below.
Shannon Elizabeth Biggest Cashes
The following are Shannon's largest cash prizes in poker to date.
| | | |
| --- | --- | --- |
| Tournaments | Winnings | Year |
| NBC National Heads-Up Championship (Las Vegas) | $125,000 | 2007 |
| $5,000 A.U.F.A Charity Event.41st WSOP (Las Vegas) | $79,776 | 2010 (Jul) |
| The Celebrity Poker Challenge. Caesars Palace Poker Room (Las Vegas) | $55,000 | 2006 |
| $5,300 No-Limit Hold'em Championship Event.Seminole Hard Rock Poker Open (Hollywood, FL) | $11,635 | 2013 |
| $250 + 25 No-Limit Hold'emAmerica's Poker Classic (Los Angeles) | $4,415 | 2010 (Apr) |
Shannon Elizabeth Recent Earnings
Shannon is in apparent retirement from professional poker, not having posted any results in over seven years. The following are her most recent tournament earnings.
| | | |
| --- | --- | --- |
| Tournaments | Winnings | Year |
| $5,300 No-Limit Hold'em Championship Event.Seminole Hard Rock Poker Open (Hollywood, FL) | $11,635 | 2013 |
| $5,000 Ante Up For Africa Charity Event.41st World Series of Poker (Las Vegas) | $79,776 | 2010 (Jul) |
| $250 + 25 No-Limit Hold'emAmerica's Poker Classic (Los Angeles) | $4,415 | 2010 (Apr) |
Shannon Elizabeth Net Worth
For most poker pros, the game is a way to acquire wealth that they later invest in other projects. Shannon is a rare exception. Shannon Elizabeth's net worth is largely independent from her live tournament winnings.
As a fashion model, Hollywood actress, and all-around media figure, Shannon Elizabeth's net worth far exceeds her poker earnings. She's made considerable money starring in films like "American Pie" and "American Pie 2", "Tomcats", "13 Ghosts" and many others.
Other revenue streams for Shannon include her work as a representative of Full Tilt Poker. She's also had many speaking engagements, and PR deals with poker and non-poker-related brands and organizations.
Her voice acting work in video games has also contributed to her net worth, as has her reality TV appearances. She also worked as a film producer on top of her acting work, and that's how Shannon Elizabeth has managed to amass a net worth estimated to be around $10,000,000.
Her live tournament poker winnings, amounting to under $300,000, are barely a drop in that bucket. With the massive cult following of the American Pie movies, Shannon Elizabeth's net worth is sure to continue growing.
Personal Life
Shannon is a woman of many talents. Her first passion was competitive tennis, and she was a force to be reckoned with at Waco High School. In her senior year, she was featured in a music video for a small local band, Hi-5. The video was directed by Antoine Fuqua.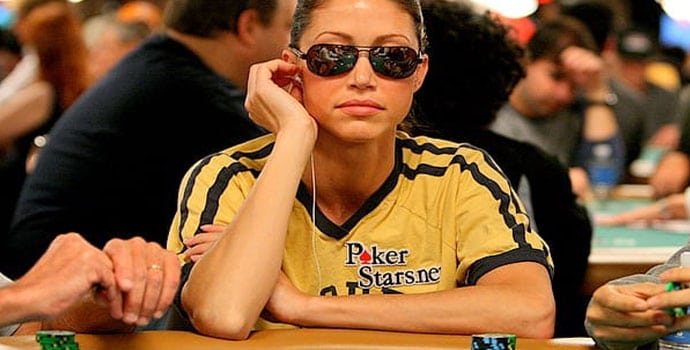 Upon finishing college in 1991, Shannon decided to pursue a career in fashion as a model. She moved to New York and soon found work that took her over half the world, from Europe to Asia. As her modeling career flourished, she moved to LA and was signed by Ford and Elite top modeling agencies.
She made the transition to TV, as many models do in LA, and eventually landed her part in "American Pie". She began dating and ultimately married actor Joseph D. Reitman. The marriage only lasted three years, and after her divorce, she dated hip hop mogul Russell T. Simmons.
Reitman found solace in the arms of another female poker pro, the legendary Annie Duke. Meanwhile, Shannon has more recently been linked to another professional poker player, Joe Sebok.
These days, Shannon has left the United States, living in Capetown, South Africa, for a number of years now. She is also an activist, raising awareness for many causes near and dear to her heart, including veganism and environmentalism.
She's recently been a spokesperson for the Adopt A Turkey program for US-based Farm Sanctuary. Shannon also likes to bring attention to rhino poaching in Africa through fundraisers and social media.
Shannon founded a non-profit animal rescue organization called Animal Avengers. She used many celebrity poker events to promote her charity and raise funds for homeless pets. Shannon may be an ice queen at the poker table, but nothing melts her heart like the plight of pets.
Conclusion: Hollywood Princess
Shannon Elizabeth remains one of the most famous celebrities to have embraced the world of professional poker. While her accomplishments at the WSOP may be humble, her fearsome playstyle has dominated many celebrity home games.
Her impressive performance in the open-field National Heads-up Championship shows Shannon has the chops to play with the greats. Granted, she's not been the most active tournament player these days.
Still, if you find her across from you at the table in a high-roller home game, watch out! This Hollywood Princess will clean you out without giving up a single tell. That's LA acting for you!
Sources