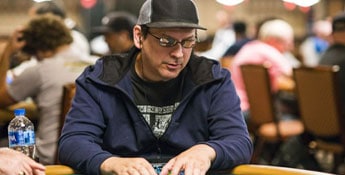 Phil Laak Net Worth: There are poker celebrities, who have made a name for themselves at the felt, and then there are those who are recognizable outside of the poker room. There aren't many players who achieve just one of these feats, let alone both. There is a man who has done it, though, and that is Phil Laak.
This leads to the question, how did Laak achieve this fame and success? Where did he come from, and how did he get started in poker? This page takes a look at his career, from the highlights to how he was first introduced to the game, exploring how he turned pro and went on to achieve multiple TV appearances and numerous poker wins. We'll also tell you everything you need to know about Phil Laak's net worth.
| | |
| --- | --- |
| Name | Philip Courtney Laak |
| Nickname | The Unabomber |
| Profession | Professional poker player |
| Born | 8th of September, 1972 |
| Net Worth | $20 million |
Early Career
Born Philip Courtney Laak on September 8th, 1972 in Dublin, Ireland, he spent most of his life in the US and was brought up on the East Coast. He attended the University of Massachusetts Amherst and graduated with a degree in mechanical engineering.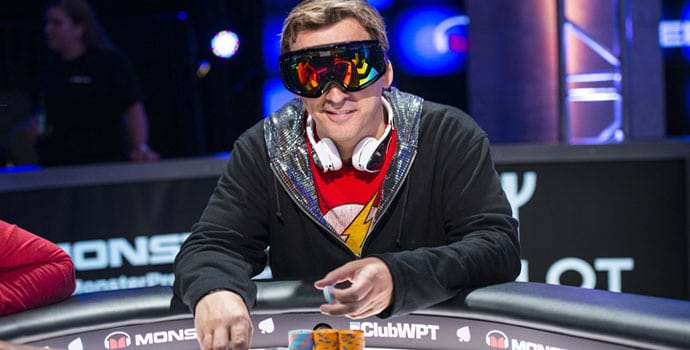 For some years, Laak lived in New York City, where he was a backgammon player. Not long after, he took the skills he had worked on and transferred his attention to poker. A friend introduced him to the game, and after seeing what was up for grabs, Laak started work on his strategy immediately. The element of competition combined with patience and the need to deploy different strategies appealed to him.
Laak made ends meet with several different jobs, including gardening, day trading on Wall Street, dishwashing, and repossessing cars. He began playing open games in California. Moving west, he spent some time in San Diego and was a one time roommate of another recognizable name in poker, Antonio Esfandiari.
He started his poker career in 1999, playing cash games. From early on, Laak has said he uses higher-order thinking when playing poker, claiming to establish a psychic connection with the other players at the table. He uses it to pick up information that isn't perceptible in their appearance or speech, so goes beyond a traditional tell.
Professional Poker Career
Having learned to play different card games, including Tripoli, as a kid, Laak took his knowledge and skills to the professional tournaments. If there was a high-stakes poker show or tournament in the early 2000s, it was likely that you would find Phil Laak there.
Both his wins and his personality helped him make a name for himself in the world of poker. He is known for his adventurous streak at the table and elsewhere. He names scuba diving, surfing, judo, skydiving, and motorcycling among his hobbies. Despite the talk of psychic links and the idea that he could be a loose cannon, Laak can also be cool, calm, and collected with a systematic approach.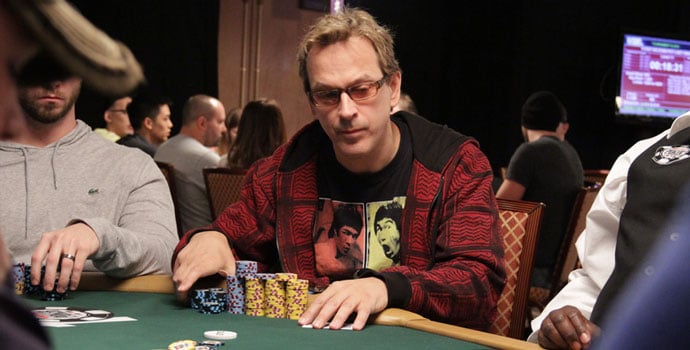 These two aspects have certainly contributed to his success on the circuit, as well as his fame and popularity. Laak's first major tournament win came in 2004 at the World Poker Tour (WPT)Invitational main event. The following year, he placed second at the World Series of Poker (WSOP) Pot-Limit Hold'em, losing out to Johnny Chan.
That same year, Laak took home over $160,000 by coming in sixth at the WPT Five Diamond World Poker Classic. By 2010, he made several successful appearances at the PartyPoker.com Premier League Poker IV. Then took first place at the WSOP Europe No-Limit Hold'em Six-Handed in London, winning $263, 494.
Laak was once inappropriately nicknamed the Unabomber by a fellow player. This was a reference to his unique attire at the poker table. He is almost always seen in his trademark reflective sunglasses and hoodie. In recent years, the player took it a step further wearing ski goggles at the table, and once playing the first day of a WSOP tournament in full makeup disguised as an old man.
Phil Laak Achievements At A Glance
Laak's career to date has included big wins and accolades.
World Series of Poker Bracelets
| | | |
| --- | --- | --- |
| Tournament | Winnings | Year |
| $2,500 Six-Handed No-Limit Hold'em | $263,494 | 2010 |
World Poker Tour Titles
| | | |
| --- | --- | --- |
| Tournament | Winnings | Year |
| No-Limit Hold'em Main Event Invitational | $100,000 | 2004 |
Phil Laak Biggest Cashes
| | | |
| --- | --- | --- |
| Tournament | Winnings | Year |
| $2,500 Six-Handed No-Limit Hold'em WSOP | $263,494 | 2010 |
| PartyPoker.com World Open V | $250,000 | 2009 |
| Main Event PartyPoker Premier League V | $175,000 | 2012 |
| $111,111 One Drop High rollers No-Limit Hold' Em WSOP | $173,723 | 2013 |
| No-Limit Hold'em Championship Day 1 Five Diamond World Poker Classic WPT | $160,995 | 2005 |
Phil Laak Recent Earnings
| | | |
| --- | --- | --- |
| Tournament | Winnings | Year |
| $1,125 No-Limit Hold'em WSOP Circuit | $1,990 | 2019 |
| $5,000 No-Limit Hold'em $2 Million GTD Legends of Poker WPT | $12, 080 | 2019 |
| $160/$550 No-Limit Hold'em Mega Million XXI Quantum $1 Million GTD Legends of Poker WPT | $3,875 | 2019 |
| $250 No-Limit Hold'em Quantum $200K GTD Legends of Poker WPT | $3,335 | 2019 |
| $1,600 No-Limit Hold'em $2 Million GTD Summer Classic | $3,328 | 2019 |
Phil Laak Net Worth
Laak is still active and adding to his net worth. While his top cash is only a little over a quarter of a million, his winnings total is substantial. It's estimated that his total live tournament winnings are over $3,650,000. He still appears in cash games and tournaments but isn't seen at as many high-stakes games these days.
His success at the tables led to success on screen, and that has contributed to Phil Laak's net worth and fame. He has made regular appearances on famous poker shows, such as Poker After Dark, High Stakes Poker, and PartyPoker Premier League. He starred in I Bet You with friend Antonio Esfandiari and was a dealer on E! Hollywood Hold'em. He also had a role in the Knight Rider TV movie.
In 2009, Laak bet his whole bankroll of $80,000 and lost it all. He picked himself up, applied his strategies, and bounced back. Thanks to his poker earnings, TV work, writing, and some consultancy work, Phil Laak's net worth is estimated at $20 million.
He wrote a monthly column for Bluff magazine in 2015 called 'Being Phil Laak', proving that his talents extended beyond the table and screen. His card-playing abilities have been used alongside his quirky personality to bring success. In part, he's known for his unique turn of phrase, coining terms such as upstuck, when a player is brought down from his high point in a session. He also came up with felted, where a player loses all their chips, and cherry bomb, which refers to a huge but ultimately unproductive wager.
Personal Life
As with many celebrities, Laak's personal life is of interest too. His creative play and interesting style has attracted attention since his early playing days. The Irish-American became just as well known for his higher-order thinking as for his poker wins.
In general, though, Phil leads a quiet life. He has been clear and open about his passion and ambitions for poker. When not indulging in some exhilarating hobbies, Laak is brushing up on his discipline and strategy. He famously holds the record of the longest time playing a poker game in a single session, which shows his dedication to the game.
Laak is in a relationship with actress and fellow poker player Jennifer Tilly. She's known for her roles in the Child's Play franchise, including The Bride of Chucky. Tilly also starred in Bound, and Bullets Over Broadway. They're known as poker's most famous couple. In the last 15 years, Tilly has been playing poker and making a name for herself at tournaments. She won the Ladies Event at the 2005 WSOP.
Conclusion: A Personality And A Player
Looking over Phil Laak's net worth, his wins, and his top cashes, it's easy to see that as a player, he has done well for himself. On the other hand, there are definitely those with more impressive stats and higher earnings. What makes his reputation and sparkling career is the charisma and unique quirks of the man.
His style of dressing at the table has made him stand out, while also keeping his features hidden. His personality, in contrast, is open about his poker ambitions, and about the mistakes that he has made. This blend has proven successful, not only in earning him a WSOP bracelet and a WPT title but also in his TV career and popularity.
Sources