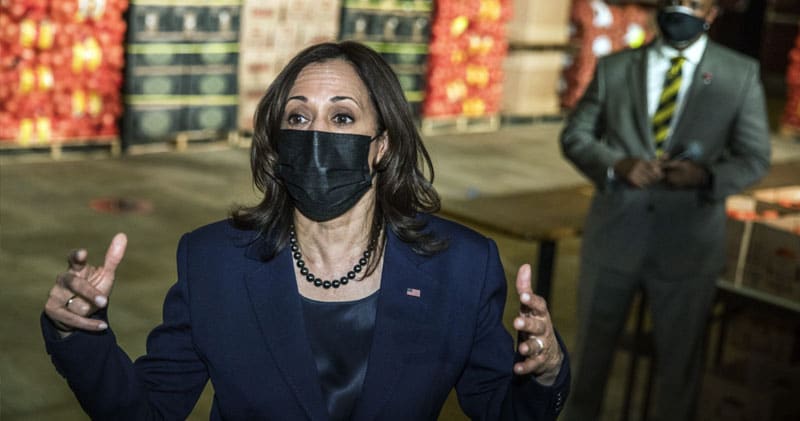 Last Friday, the new Vice President of the Joe Biden administration, Kamala Harris, kicked off a nationwide tour to spread the word about their economic relief package. First stop? Las Vegas.
As we've written about several times, Vegas and the wider state of Nevada have taken some of the worst economic shocks of the COVID-19 pandemic in the US.
With Vegas' economy heavily connected to the big casinos, hotels, and expo facilities in the city, any kind of disruption to visitor numbers was always going to a big blow.
Nevada governor Steve Sisolak was forced to close all commercial casinos and event venues in Vegas in March 2020. None opened again until July that year, and many smaller venues haven't opened at all since.
Unlike other states that are slowly legalizing online gambling (and seeing record returns), Nevada has stayed staunchly away from online casinos.
That meant there were few other income streams for operators to fall back on, so Nevada's unemployment rate rocketed because of the closures. In April 2020, it reached its record high of 28.2% – though that has since fallen to 8% in January 2021.
Although visitor numbers are slowly recovering from practically zero, they're still low. January accommodation bookings in Vegas in January 2021 were down 60% on the previous year.
Vice President Harris and President Biden will be hoping that their economic relief package will bring visitors back and boost employment numbers.
"Back on Track"
Governor Steve Sisolak joined VP Harris and Democratic Congressman Steven Horsford at a Las Vegas culinary school that trains chefs who go on to work in some of the city's top restaurants, casinos, and hotels.
"With the recent passage of the American Rescue Plan, we know that even more help is on the way for Nevadans… Together, we will continue to work with our federal and local partners to slow the spread of COVID-19 and help get our economy back on track," Mr. Sisolak told the assembled crowd, according to the Las Vegas Sun.
"This is supposed to be the job of your government, which is when you're suffering, when you need a helping hand, when you need a little assistance to just get over a moment of crisis you didn't create," VP Harris said.
Las Vegas Culinary School has converted its ballroom into an emergency food supply depot – which shows you just how bad things have gotten in Nevada over the past year.
"We are going to crush this virus with the help of the American Rescue Plan, and we are going to build back better," said Congressman Horsford.
"A Brighter Future?"
According to Capitol Hill insiders, Biden feels that his democratic predecessor Obama didn't sell his economic plans well enough to the American people.
Kamala Harris' tour and the economic stimulus bill are the new president's first steps towards changing that.
Will it work? Who knows.
$2.9 billion of federal aid to the state and a further $945 million for local grassroots initiatives could certainly help.
However, not one Republican in Washington voted for the relief bill – citing concerns about "bloated" legislation and the possibility that an obscure section of the bill could prevent states that accept the money from enacting tax cuts in the future.
However things pan out for the future of Las Vegas and its famous casinos, we'll keep you updated at GamblingTimes.com!