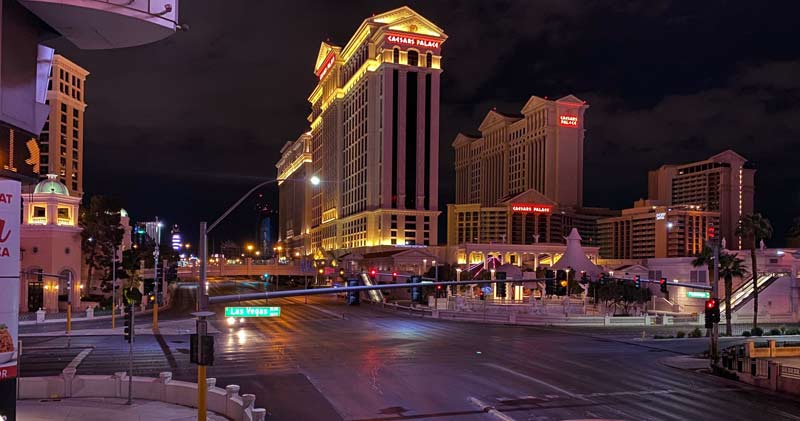 Las Vegas room occupancy rates are continually at record low levels on weekdays, which was mirrored this week by Las Vegas Sands' stocks, which settled at 6% lower than last week.
It was not a great week for the USA's gambling mecca as bad news on bad news piled on.
Wynn Resorts revealed 548 employees had tested positive for the pneumonia-causing Coronavirus since it re-opened in May after a state lockdown. Three of those employees sadly died. Wynn is supporting their families through this difficult time.
Credit rating agency Fitch Ratings also released a report highlighting Las Vegas's lagging recovery. Sin City's outlook is not great compared to other US regions and international gambling hubs like China's semi-autonomous Macau.
Online: Winners and Losers
"Global gaming company recovery trajectories following the aftermath of the coronavirus pandemic will differ with exposure to local markets and online channels differentiating winners from losers over the near term," said a spokesperson from Fitch Ratings.
Atlantic City's casinos, while also suffering from the impacts of COVID, have a recently-formed legal online gambling market to fall back on with both NJ online casinos and NJ online sports betting available. This has helped offset some of the lost income from casino closures and the lower number of visitors since they re-opened.
"We expect the revenue generation of companies exposed to local markets and online channels to hit 2019 baseline levels faster than those with high exposure to destination markets," said Fitch.
In other words, places like Las Vegas that rely on a lot of national and international visitors are not set to recover quickly.
A Tale of Two Cities
One of those strong local markets is Macau in South East Asia. The gambling city is due to see the return of new Chinese tourists from September 23rd.
"Fitch expects Macau, China to recover faster than Las Vegas, due to closer proximity of Macau's feeder markets," said the statement, and it's not hard to see this being true.
In Wuhan, China – where the COVID-19 virus first broke out in December 2019 – life is almost back to normal for many. The world was shocked by pictures of packed pool parties in the city last month, while millions in the USA and further abroad are still faced with lockdown restrictions.
How long until those people are back spending their hard-earned money in Macau's casinos? Probably not long. This week, China resumed issuing new tourist visas for the territory. However, the country is also cracking down hard on illegal cross border gambling activities.
In the long run, South East Asia has dealt with (smaller-scale) pandemics in the past and emerged with a renewed appetite for gambling after. It's not an impossibility that this could happen again.
In fact, Macau (home to some 700,000 people year-round) has seen just 46 coronavirus cases with no deaths.
Compare that with the US, which tragically hit 200,000 COVID deaths this week. That puts the country in the unenviable position of 3rd most deaths in the world from pandemic disease.
Cold Spots
However, it's not all gloom and doom for Vegas. Clark County, home to the city, was a coronavirus hotspot just a few weeks ago, but it seems to be doing much better now.
There have only been five positive tests among 500,000 guests at Wynn Resorts since May. Other Vegas operators don't release their COVID-19 results, but this fits the general trend from hospital data, too – it seems infection levels are falling in Sin City.
It might not be fast enough to get international tourists back anytime soon, but at least Vegas is now below the infection numbers of the general US population.
For the latest updates on this story as it develops and much more, keep visiting gamblingtimes.com. Stay safe!