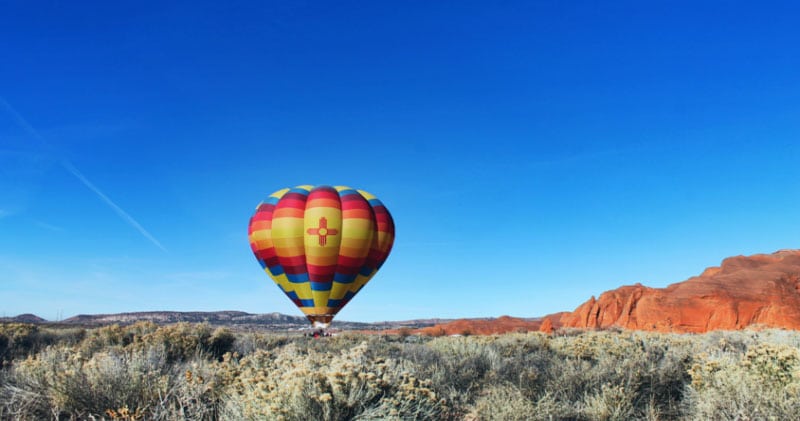 We often report on the potential benefits that a planned new casino may bring to the local economy of wherever it's based.
Casinos create jobs (directly and indirectly) and bring tax revenue and tourism into the local area.
However, when a casino is operated by a state-owned lottery service, a much larger percentage of profits can be routed into whatever projects the state wants to run.
In the case of the US state of New Mexico, college scholarships have been majority funded by state-backed gambling operations since 1996.
The state now wants to expand the casino facilities at its long-term racetrack venues to bolster the funds in the scholarship coffers.
New Mexico currently houses five racetracks, all of which offer virtual gambling facilities, such as video poker machines and slot games:
The Downs Racetrack in Albuquerque
Zia Park Racetrack in Hobbs
Ruidoso Downs in Ruidoso
Sunland Park Racetrack in Sunland Park
Sunray Park and Casino in Farmington
The proposed new law would allow them to host casinos with physical blackjack, craps tables with live dealers, and roulette wheels.
Diversifying Revenue
"We really need to diversify our revenue stream, and that's going to be a big theme in the upcoming session," said one of the new bill's sponsors, Democratic Senator Bill O'Neill.
According to the bill's supporters, expanded gambling facilities at these racetracks could bring in $40 million annually, and $15 million of that could go straight into the Scholarship Fund.
Since the fund was established in 1996, it has helped 128,000 disadvantaged New Mexican students into college programs.
Only 7,000 students took up the scholarship in 2000, but due to the rising cost of college education, many more have been joining up each year since. In 2020, nearly 25,000 high school graduates in the state joined the scheme, reported local media.
Hard Times
However, the increasing number of students wanting a scholarship, coupled with the higher college fees, has not been matched by rising income from gambling.
Without extra funds in the bank, lawmakers may be forced to scale down the fund – either in the number of students or the amount each student receives.
One bill last year tried to divert some funds from the state coffers to cover the gap but failed to pass the planning stage.
Senator O'Neill was confident that his bill would do better.
"Instead of pulling from existing funds, this will be a new revenue stream that will supplement, and even eventually cover, the whole scholarship," he stated.
For the naysayers who (not incorrectly) bring up problem gambling as a sticking point, a state-run lottery service typically enforces stricter rules than private casinos. It also has the right experiences and connections to help problem gamblers before they go too far.
New Mexico is not the only state eyeing new gambling legislation as a way to bring in improved funds.
Last month, we reported on the recently deceased Sheldon Adelson's plans to bring his Las Vegas Sands casino empire to Texas. The Lone Star State is facing a huge budget shortfall, and casinos could help to bridge that gap – just like in New Mexico.
For the latest updates on possible new gambling markets across the US and the world, keep checking GamblingTimes!