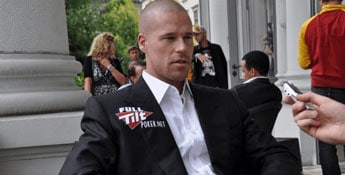 Patrik Antonius Net Worth: Some faces are easy to remember and some straightforward to forget; then there are some that stare you dead in the eye until the end of time. That last one belongs to Patrik Antonius, one of the rising stars of poker. Trademarked for his unwavering gaze, Antonius has won over many fans and chips over the years. Other professionals often refer to him as a "cold-blooded killer" at the table.
Patrik isn't famous only for his looks. There have been many televised hands where this Finnish player dominated his opponents. Some were strategic bets, and a lot had been pure bluffs. So, how did Patrik Antonius become who he is today? How did he stumble upon the path of poker? In this article, you'll learn about Patrik Antonius's net worth, his journey to the felt, and his achievements.
| | |
| --- | --- |
| Name | Patrik Antonius |
| Nickname | The Finn, Black Lotus & PA |
| Profession | Professional poker player |
| Born | 13th of December, 1980 |
| Net Worth | $25 million |
Early Career
Patrik Antonius was born on December 3rd, 1980 in Helsinki, Finland. He came from a humble family background. His parents weren't wealthy, but they took good care of the family. Like a lot of other poker stars, Patrik did not have the initial desire to play the game. It's what's strange about poker – it tends to creep up on you instead of imposing itself right away.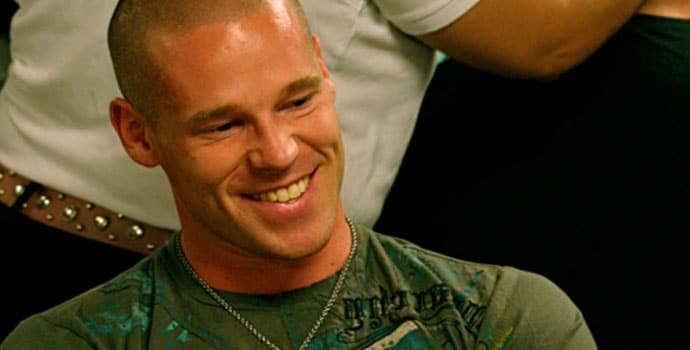 Antonius is not an exception. He was very athletic as a kid and a teenager, involved in many sports, with tennis later becoming the focus, Patrik couldn't be further from poker. The game sort of brushed him a little in the early days. The first time he played poker was with his friends at the age of 12. He hadn't noticed his talent for it at this point despite having beaten his buddies all the time.
He went on to pursue tennis as a career. Wouldn't you know? People played poker at his tennis club! He took the opportunity to play both, and his persistence in tennis led him to become a coach not too long later. After a while, it stopped paying the bills, so Patrik decided to give poker a go.
There was only one casino in Helsinki when Patrik turned 18. That was where Patrik played his first-ever live Hold'em tournament and won. It was this moment the stone-cold professional realized his true career path.
Professional Poker Career
After the first milestone in winning at the Helsinki casino, Patrik went on to build his bankroll. Legend has it that poker entitles every player to at least one winning streak in their career, and Patrik took his when he made his first appearance in the WSOP in 2005. Before that, he had been playing a series of home games. Increasing the stakes over the years, Patrik nourished his bankroll, one game at a time. This was the start of Patrik Antonius's net worth being what it is today.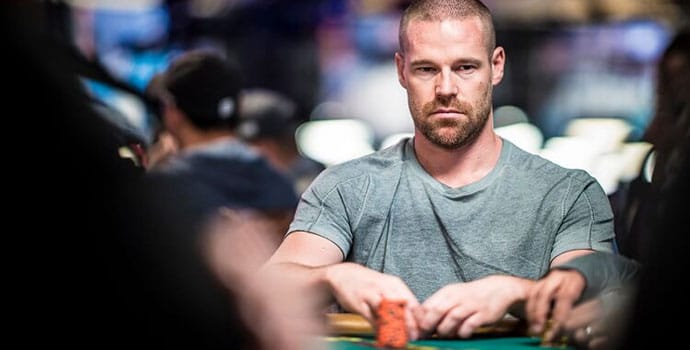 Patrik took it slow with the amount he earned. He started by playing online cash games, Full Tilt in particular. With a small deposit of $200, Patrik ended up turning it to over 20 grand. His focus then shifted so much that he decided to drop his academic studies for poker studies.
It seems like a bad trade for most people, but not when you're Patrik Antonius. Some of his well-known nicknames on Full Tilt were CryMeRiver9 and Finddagrind. He later changed to his real name after becoming a member of the Full Tilt team.
Antonius is one of those rare top players who don't have a WSOP bracelet, but who needs them when you have a scary level of final table consistency? The difference between 1st place and any of the top five isn't that much, and making the top five three times would make more money than taking 1st place once.
In 2005, Patrik made his debut in the professional poker world, and it was also this year that he went on an incredible winning streak. He started the year with a chain of cash-ins at major tournaments, including the European Poker Tour and a WPT victories. The series of successes culminated with one of his biggest wins ever; a 2nd place at the Five Diamond WPT. Patrik walked out of this one with a hefty one million dollars.
His largest win up to date is also his most recent. Placing second in the Super High Roller Bowl China in 2018, Patrik took home over $3 million. The buy-in for this one was a staggering $270,000. That's an average condo in Wisconsin – pretty pricey to see two little cards. A couple of his best 1st places include the 2018 Partypoker Live Millions NL Hold'em. Another one was the EPT Championship Event in 2008, and he won almost $900,000 for these two tourneys. Patrik Antonius's net worth continues to grow to this day.
Patrik Antonius Achievements at a Glance
Patrik Antonius Biggest Cashes
| | | |
| --- | --- | --- |
| Tournament | Year | Prize |
| Super High Roller Bowl China NL Hold'em | 2018 | $3,151,734 |
| Aussie Millions NL Hold'em | 2012 | $1,235,369 |
| Five Diamond WPT NL Hold'em | 2005 | $1,046,470 |
| Aussie Millions Main Event | 2013 | $633,419 |
| Aussie Millions APPT 8 | 2014 | $626,850 |
Patrik Antonius Recent Earnings
| | | |
| --- | --- | --- |
| Tournament | Year | Prize |
| EPT Barcelona €10,000 NL Hold'em | 2019 | $21,512 |
| EPT Barcelona €5,000 NL Hold'em | 2019 | $11,133 |
| EPT Prague NL Hold'em | 2018 | $19,996 |
| Partypoker Live Millions Russia NL Hold'em | 2018 | $180,000 |
| WSOP $10,000 NL Hold'em | 2018 | $18,340 |
Patrik Antonius Net Worth
Patrik's Antonius's current net worth totals to a little under $25 million. That's an unbelievable amount for someone who is yet to win a WSOP bracelet. His tournament winnings only account for less than half his money. The Finnish professional made most of his fortune playing cash games.
He has been in some of the most notable hands against the best players on TV. Most of them are still on the top biggest poker pots ever played. There was one particular hand during the PartyPoker Premier League. Antonius was holding pocket 3s versus two other players and flopped quads. The way he managed to keep cool and checked three times to finally double up his chips was unbelievable, so it's no surprise that Patrik is among the best heads-up poker players out there.
Personal Life
In parallel with his tennis pursuits, Antonius used to dabble in modeling. It's hard to doubt it when told this guy used to pose for a living. He does have the stature and, most important of all, the face. No one was ever sure who he modeled for or what type of modeling he was doing. All he said was he gave it up along with professional tennis for poker.
Patrik married Maya Geller some years ago, who was also a poker player at the time, and the couple parented two daughters together. We can sort of imagine the future career path for these little girls. In his free time, besides walking his dog or taking care of his kids, Patrik also learns Russian. He's gotten pretty good at it and even spoke some Russian at the Russia Live Millions event.
He was also the first player to take up Tom Dwan's "Durrrr Challenge." It's a bet that consists of 50,000 hands of poker, and you only need to beat Dwan by $1. After 40,000 hands, Antonius was down by almost 2 million dollars, and he then decided to put an end to it.
Conclusion: Tennis to the Tables
After a six-year break, or at least from the tournament scene, Patrik has announced his return to the race. He claims to have forgotten how fun it was to be playing in the WSOP. While family is still his top priority, the stone-cold champion never forgets poker. The road is still long for Antonius. He has vowed to win a World Series Bracelet, so as long as that hasn't happened, he's still in the game.
As for cash games, Patrik does have plans to keep them in the loop. He might moderate it for the time being. Most of Patrik Antonius's net worth comes from high-stakes games, but so did most of his losses. There are two hands that Antonius would never forget. One was with Viktor Blom on Full Tilt, where he won over $1.3 million. The other was lost against Tom Dwan for $600,000 on NBC Poker After Dark.
Sources