Tom Dwan Net Worth: Tom Dwan, popularly nicknamed 'Durrrr,' is one of the top players in poker history. He's an American player, particularly well known for his online games, and has been around in the poker circuit for a decent amount of time now. Dwan is one of few poker professionals who feel comfortable about losing millions of dollars at a single poker game.
So how did he get started in the world of poker, and what is Tom Dwan's net worth? Let's take a look at the exploits of this particular player, and what aspiring players can learn from him.
| | |
| --- | --- |
| Name | Thomas Dwan Jr. |
| Nickname | Durrrr |
| Profession | Professional poker player |
| Born | 30th of July, 1986 |
| Net Worth | $10 million |
Early Career
Dwan was born in Edison, New Jersey, on 30th July 1986, and he has stayed in that city since he was born. He initially enrolled in Boston University but dropped out so that he could pursue his career as a full-time professional poker player. Tom Dwan started playing online poker and has made a lot of his money on this platform. He began his first game with just a $50 bankroll, which has now increased by a considerable amount adding to Tom Dwan's net worth.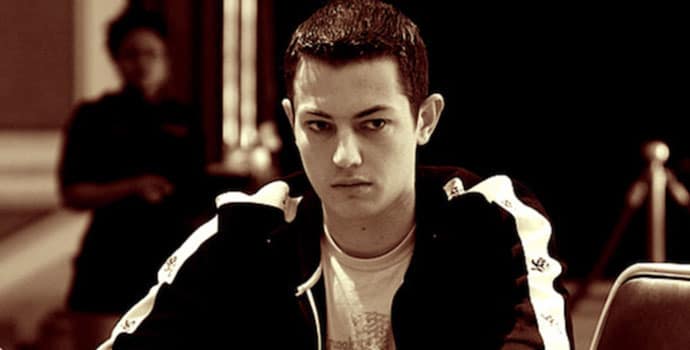 In his first games, he played a lot of sit-and-go tournaments. He then moved on to multiplayer cash games, and finally heads-up cash games. His nickname 'Durrrr' is his commonly used screen name for his online gaming. According to one report, Tom earned a total of $312,800 in 2007 alone, from playing Full Tilt poker. However, earlier in 2007, shortly before the World Series of Poker (WSOP), he claimed a loss of around $2 million from his $3 million bankroll at the time. Tom Dwan's net worth took a severe hit, but he later announced that he'd recovered from that loss within a year.
Tom Dwan is one of the few players who can accept significant losses at a game. He seems to have a higher level of understanding that the game will sometimes come down to chance. Sometimes Tom can win big, and sometimes he can lose big. This mindset has allowed him to push himself and continue to raise the bar at each tournament he plays.
By the end of 2009, it was said that Tom Dwan had lost a total of around $4.35million at online poker. A significant chunk of this was due to his loss of a high-stakes challenge issued by Viktor Blom (screen name Isildur1). After this loss, Dwan stepped down his limits and won back $2.7million in September. By the first few months of 2010, he was well on his way to making up for his losses the previous year.
Tom Dwan issued a $1 million challenge in January 2009 to play any individual at an online poker room. He made one specific exception, which was that Phil Galfond was not welcome. The challenge entailed playing 50,000 hands of heads-up. However, after around 20,000 hands, the challenge seemed to fizzle out.
Professional Poker Career
Tom Dwan was only nineteen when he cashed his first-ever live tournament game. This win was in the second season of the European Poker Tour in 2005. He achieved 12th place in the £3,000 No-Limit Texas Hold'em Main Event. His next cash win was at the age of 21, at the 2007 World Poker Tour Finals. He made a win of $324,244 for his 4th place finish at this event.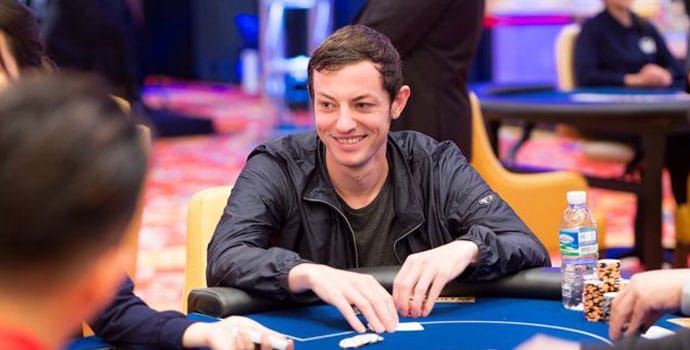 He went on to make several placings at various live events, all contributing to his current net worth. During the National Heads-Up Poker Championship 2008, Tom defeated Phil Hellmuth on the third hand. However, he was then eliminated in the next round by player Mike Matusow. The same year, he competed at the Five Star World Poker Classic and finished in ninth place for a total of $184,670.
In the 2010 World Series of Poker, he played at the $1,500 No-Limit Hold'em event and finished second place winning of $381,885. In the next year, he cashed three times during the World Series of Poker. This includes the fifth-place finish in the $10,000 H.O.R.S.E. Championship for $134,480. By August 2017, Tom's total winnings for live tournaments stood at over $2,900,000.
Dwan was noticeably absent from the World Series of Poker in 2016. Speculation tells us that he traveled to play a tournament at Richard Yong's Casino in Montenegro. However, he did return to play two different events that year. He also played at the 3rd Edition of Triton Super High Roller Series, where he was seen with Daniel Cates. It was obvious that in 2016, Tom Dwan was more interested in private games than the World Series of Poker or World Poker Tour.
Tom Dwan has also played some live cash games that are worth mentioning. He's the record holder for the biggest pot won on a televised live poker game. This game was during the 4th season of the Million Dollar Cash games Full Tilt Poker. He walked away with winnings of over $1.1million.
Tom Dwan Achievements at a glance
World Poker Tour Titles
| | | |
| --- | --- | --- |
| Tournament | Winnings | Year |
| WPT World Championship | $184,670 | 2007 |
| Foxwoods World Poker Finals | $324,244 | 2007 |
Tom Dwan Biggest Cashes
| | | |
| --- | --- | --- |
| Tournament | Winnings | Year |
| Aussie Millions $250,000 No-Limit Hold'em – $250,000 Challenge | $447,844 | 2014 |
| WSOP $1,500 No-Limit Hold'em | $381,885 | 2010 |
| World Poker Finals $9,700 + 300 No-Limit Hold'em – Championship Event | $324,244 | 2007 |
| Poker After Dark VII $50,000 Week 4 Idol | $300,000 | 2011 |
| Triton Poker Super High Roller Series HK$500,000 No-Limit Hold'em | $252,320 | 2018 |
| MBP Spring Challenge HK$500,000 No-Limit Hold'em | $252,153 | 2017 |
Tom Dwan Recent Earnings
| | | |
| --- | --- | --- |
| Tournament | Winnings | Year |
| Triton Poker Super High Roller Series £100,000 No-Limit Hold'em | $233,494 | August 2019 |
| Triton Poker Super High Roller Series HK$500,000 No-Limit Hold'em | $252,320 | July 2018 |
| MBP Spring Challenge HK$500,000 No-Limit Hold'em | $252,153 | March 2017 |
Tom Dwan Net Worth
Despite his slightly rocky career that involves significant losses as well as the frequent wins, Tom Dwan has still managed to build up a sizeable sum from his poker cashes. Tom Dwan's net worth is currently over $10 million. Dwan is still an active player in the field, and it's thought it would be a considerable amount of time before he will retire from his poker career.
Personal Life
Something that Tom Dwan enjoys doing is to give back to the people who allowed him to be successful in his poker career. It was his father who gave him that first $50 bankroll as a birthday gift, and this isn't something that Tom has forgotten easily.
His way of saying thanks is by spoiling his loved ones with expensive gifts. One year for Mother's Day, he bought his mother a brand new SUV and told her he was going to pay her gas for a year. For his best friend's 21st birthday, he paid for them to go on an all-expenses-paid trip to Las Vegas, and gave him $1,000 to gamble with. These are just a couple of examples of how generous Tom Dwan is with his earnings.
Dwan also donates to several charitable organizations. These include the Wounded Warrior Project and Doctors Without Borders.
The Wounded Warrior Project was set up to help retired soldiers to adjust to life after service. They support medical assistance, support groups, financial aid, and whatever else they can. This is a cause close to Tom's heart, as his grandfather served during World War II.
Doctors Without Borders send out professionals to countries who desperately need medical aid but don't have the resources and staff that they need. This particular foundation was of interest to Dwan because he had considered pursuing a career in medicine before he became a professional poker player. Tom Dwan's net worth is still doing some good in the world today.
Conclusion: Lose Big and Win Big
Tom Dwan is a unique player in the sense that he understands greatly that sometimes you win, and sometimes you lose. He's a rare player because he isn't afraid to finish a game at a significant loss, and can walk away knowing that he still has a chance of winning the next time.
Tom Dwan is an interesting man for upcoming players to watch, and possibly aspire to be. His generosity with his winnings also makes him a more likable person. He knows how to give back when the odds do go in his favor.
Sources
https://en.wikipedia.org/wiki/Tom_Dwan
Updated on: