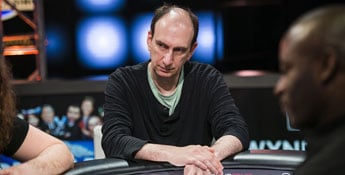 Erik Seidel Net Worth: Eric Seidel is one of the most respected, successful, and most affluent professional poker players in the world. To date, he has won an admirable eight World Series of Poker bracelets, and it doesn't look like he's retiring anytime soon.
Inducted into the Poker Hall of Fame in 2010, he is often listed as being one of the top three greatest American poker players of all time.
He is one of the biggest names in the industry and a down to Earth family man to boot. Today we'll explore Erik Seidel's net worth, his history, and what makes him such a well-respected poker player.
| | |
| --- | --- |
| Name | Erik Seidel |
| Nickname | Sly & Seiborg |
| Profession | Pro poker player |
| Born | 6th of November, 1959 |
| Net Worth | $42 million |
Early Career
Erik Seidel was born in New York City, New York, on November 6th, 1959, and now lives in Las Vegas, Nevada. In his early 20's he was a professional backgammon player, and no doubt, this ultimately shaped his future career. He was a gifted player and toured the country competing in tournaments, and it was in Las Vegas where he developed his fascination with poker.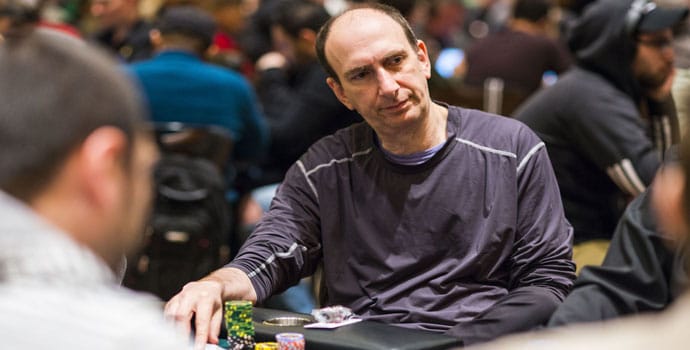 He was a member of the former cardroom Mayfair Club in New York City, initially starting as a backgammon and bridge player, but authorities closed the club in 2000. Players were attracted by the high stakes, elite competitions, and the relaxed atmosphere. There were no professional dealers, so players dealt during games.
Seidel used the club as a training ground for his poker profession, and in the 1980s, many WSOP winners were members. The poker elite included the likes of Mickey Appleman, Dan Harrington, Jay Heimowitz, Howard Lederer, Jason Lester, Paul Magriel, Stu Ungar, and Steve Zolotow.
However, Seidel decided to take a detour in his career and actually began working as a trader on the American Stock Exchange in the mid-1980s, but was forced to go back to playing at the Mayfair after Black Monday; the 1987 stock market crash.
Instead of Backgammon, he then went on to play professional poker, and the rest, as they say, is history. Once Erik Seidel's net worth started to grow through the game he loves, he never looked back.
Professional Poker Career
Seidel has an incredible record to his name and has been in-the-money at hundreds of competitions. Too many to list them all, here's a breakdown of his professional poker career. After a relatively short introduction to playing poker, Seidel was playing in the big leagues just months after he got started.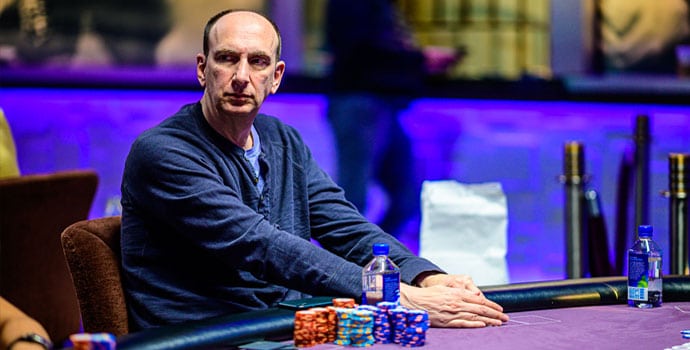 The Mayfair club covered most of his $10,000 Main Event buy-in at the 1988 World Series of Poker. He went on to become runner up, just losing out to Johnny Chan. The movie Rounders, released in 1998, and starring Matt Damon, was about the underground world of high-stakes poker and included the final hand between Seidel and Chan.
In 1992, Seidel won his first World Series of Poker Bracelet and went on to win three more in the same decade. By the end of 1993, Seidel had earned his first cumulative million dollars. Seidel won four more World Series of Poker Bracelets, his most recent was in 2007. He won his first million dollars in a single game at $250,000 Super High Roller No-Limit Hold'em at the 2011 Aussie Millions Poker Championship.
He almost accomplished this in 2008 Foxwoods Poker Classic, coming 1st and netting $992,890. Still, we've not to feel sorry for him as 2008 was an excellent year for him financially as he also won 1,000,000 Australian dollars, converting to $879,028, coming 2nd at the 2008 Aussie Millions Poker Championship in Melbourne.
In 2010, Seidel was inducted into the Poker Hall of Fame. He won his only European Poker Tour title to date in May 2015. According to the Global Poker Index, Seidel's Highest Rank was first for 15 weeks in 2011 (He is currently 176th).
Seidel technically ranks in 4th place for the most World Series of Poker bracelet wins, after Phil Hellmuth (15 bracelets), Doyle Brunson (10 bracelets), Johnny Chan (10 bracelets), Phil Ivey (10 bracelets) and Johnny Moss (9 bracelets).
He has notably won the World Series of Poker bracelets in five game variations; Hold'em, Omaha, and Seven Draw. Seidel has been at the World Series of Poker final tables 35 times, and World Series of Poker money finishes 94 times.
Seidel plays with a calculated schedule. He's not the kind of player to take on too much, and he ensures he gets days of rest before the big tournaments. Although he doesn't have a particularly quirky manner like other celebrity poker players, Seidel maintains a relaxed and thoughtful status, which has achieved him masses of success.
Erik Seidel Achievements at a Glance
World Series of Poker Bracelets
| | | |
| --- | --- | --- |
| Tournament | Winnings | Year |
| WSOP $2,500 Limit Hold'em | $168,000 | 1992 |
| WSOP $2,500 Omaha 8 or Better | $94,000 | 1993 |
| WSOP $5,000 Limit Hold'em | $210,000 | 1994 |
| WSOP $5,000 Deuce to Seven Draw | $132,750 | 1998 |
| WSOP $3,000 No-Limit Hold'em | $411,300 | 2001 |
| WSOP $1,500 Pot-Limit Omaha | $146,100 | 2003 |
| WSOP $2,000 No-Limit Hold'em | $611,795 | 2005 |
| WSOP $5,000 World Championship No-Limit | $538,835 | 2007 |
World Poker Tour Titles
| | | |
| --- | --- | --- |
| Tournament | Winnings | Year |
| WPT Title Poker Classic | $992,890 | 2008 |
Erik Seidel Biggest Cashes
| | | |
| --- | --- | --- |
| Tournament | Winnings | Year |
| Super High Roller $250,000 No-Limit Hold'em | $2,472,555 | 2011 |
| Super High Roller Bowl $300,000 No-Limit Hold'em | $2,400,000 | 2016 |
| 98,000EUR + 2,000 Super High Roller No-Limit Hold'em | $2,222,222 | 2015 |
| Super High Roller Bowl $250,000 No-Limit Hold'em | $1,275,000 | 2019 |
Erik Seidel Recent Earnings
| | | |
| --- | --- | --- |
| Tournament | Winnings | Year |
| WSOP $25,000 Pot-Limit Omaha High Roller 8 Handed | $264,186 | 2019 (Jun) |
| $250,000 No-Limit Hold'em Super High Roller Bowl | $1,275,000 | 2019 (Nov) |
| A$ 48,500 + 1,500 No-Limit Hold'em – 50k Challenge | $137,362 | 2020 (Jan) |
Erik Seidel Net Worth
Seidel's total poker winnings to date stand at over $37 million. He has had an incredible career as a professional poker player since the late 1980s and set many records, including winning over $5 million a year for at least three years.
Erik Seidel's net worth is purported to be in the region of $42 million, and he is the 6th wealthiest poker player in the world; Sam Farha and Phil Ivey are in the top slots at over $100 million each.
Personal Life
Seidel is married to Ruah, and they share two daughters, called Jamesin and Elian. Seidel's fans have nicknamed him Seiborg or Sly due to his reticent gameplay, and one fan even made a YouTube cartoon character of him. He's an active person and enjoys keeping busy and watching sports.
He's also a very charitable man playing at many charity events, raising money and awareness for various causes. Seidel has appeared in a few television shows and movies, acting or as himself, including Tilt (2005), All In (2006) starring Michael Masdon, Lucky You (2007) with Drew Barrymore and Eric Bana, World Series of Poker (various), Pokerography (2015-1016), The Apprentice, Poker After Dark (2007).
Conclusion: 8 Times World Series of Poker Champion!
Erik Seidel is a master poker player. Despite being a veteran, he can still hold his own and compete with the newer, younger players and dominate the main tournaments. His background seemed to set him in good stead for the professional poker worlds, and his rookie year at WSOP almost went perfectly. He admits in his own words to have lady luck on his side at many competitions, but his skill and attitude got him to where he is today as one of the all-time greats.
Sources