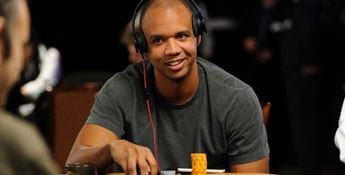 Phil Ivey Net Worth: Rocky starts are frequent, but meteoric rises like Phil Ivey's that never seem to stop are genuinely uncommon. Two decades of success would make anyone a living legend in any sport, and there's no exception in poker. This player holds back nothing and has made mincemeat of his opponents.
If you mention the name Phil Ivey to any poker player worth their salt, they'll know the name. He demands respect for the various ways he has pushed for the game to develop actively in his many years as a player and a philanthropist.
His career is marked with perseverance and success, and Phil Ivey's net worth tells that story. Although there have been a few scandals to mark his years of playing, in comparison to his stellar record, these pale in comparison to his efforts for the good of others.
| | |
| --- | --- |
| Name | Phillip Dennis Ivey Jr. |
| Nickname | Tiger Woods of Poker & No Home Jerome |
| Profession | Professional poker player |
| Born | 1st of February, 1977 |
| Net Worth | $100 million |
Early Career
California born, Phillip Dennis Ivey Jr. was made to be a poker player. In the eighties, when he was merely eight years old, his grandfather taught him five-card stud poker. During his earlier years, this is where he excelled.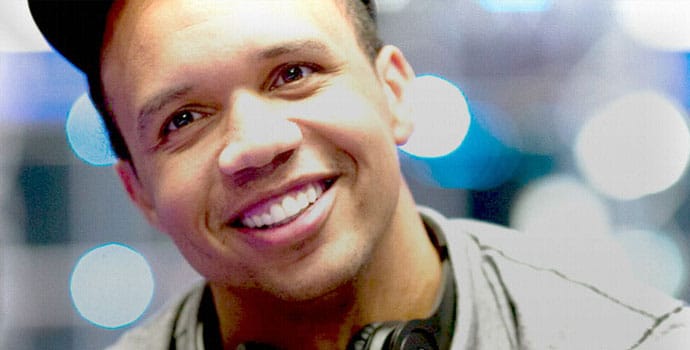 When in high school, he began to gather skills in other forms of the game. Going to casinos with illegal identification earned him the nickname, 'No Home Jerome', when playing in New Jersey.
When he did move onto playing pro in his twenties after working as a telemarketer, he found that he still had a lot to learn. Ivey had several massive failures in the beginning by playing too many hands while also being loose. This handicapped him against seasoned players, making him lose big time.
However, his perseverance and tenacity allowed him to prove that he would be a fantastic poker player. He dedicated himself to working on his weaknesses and became a formidable poker player scoring many big wins and having an incredible life. It was when he turned professional that Phil Ivey's net worth started to grow significantly.
Professional Poker Career
He began his rise to fame and glory by winning his first World Series of Poker in 2000 against Amarillo Slim. This was the first time a player had ever beaten him in the finals at the WSOP. This win earned him one of the famed WSOP bracelets and almost $200,000.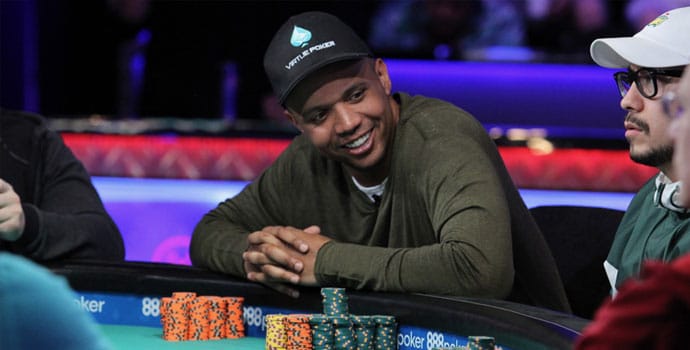 In 2002, he continued to make a name for himself, winning three of more bracelets through three different wins this year. He moved on to continue to claim victories and received his next prize in 2005, where he was named 'Player of the Year' moving to worldwide fame.
Phil joined a group called The Corporation, and by beating Andy Beal in 2006, he raked in a nice $13 million. This was one of his most significant wins, and Phil Ivey's net worth kept growing. Two years later, he took the title in the World Poker Tour. Finally, in 2009, he won his last Poker of the Year title while also earning himself one more of WSOP's bracelets.
He followed this up by playing against Chinese businessmen in 2010 and winning big, which boosted his already enormous net worth. However, in 2012, he was involved in a cheating scandal and was refused his winnings of $12 million. Again, this happened in 2014, but other than that, his record is clean.
In between these two cases, he won his 9th's bracelet. His final bracelet to date came in 2014, and even despite the fact against him, he earned his grandest prize ever at the Aussie Millions coming out with $2,205,000.
Phil was inactive from then until 2018, but he was inducted into the Poker Hall of Fame in 2017. Also, his last first-place event was in 2018 in Montenegro. Even in WSOP tournaments and the like, his glory has faded somewhat coming in 8th, 9th, and 87th in his most recent attempts.
What the future holds for this behemoth is unclear despite a few big cashes. Hopefully, we'll see whether he returns to his former glory or fades into obscurity as many do after their prime. Still, he remains active, and perhaps one day, a return to glory is on the cards.
Phil Ivey: Achievements at a Glance
Phil Ivey's Biggest Cashes
| | | |
| --- | --- | --- |
| Tournaments | Winnings | Year |
| Aussie Millions Poker Championship, Melbourne | $3,582,753 | 2014 |
| Aussie Millions Poker Championship, Melbourne | $2,058,948 | 2012 |
| Aussie Millions Poker Championship, Melbourne | $ 1,710,854 | 2015 |
| Super High Roller Series – Montenegro, Budva | $ 1,666,480 | 2018 |
| L.A. Poker Classic, Los Angeles | $ 1,596,100 | 2008 |
Phil Ivey's Recent Earnings
| | | |
| --- | --- | --- |
| Tournaments | Winnings | Year |
| PartyPoker MILLIONS World Bahamas, Nassau | $ 205,000 | 2019 |
| PartyPoker MILLIONS World Bahamas, Nassau | $ 220,000 | 2019 |
| PartyPoker MILLIONS World Bahamas, Nassau | $ 126,250 | 2019 |
| World Series of Poker Europe (WSOPE), Rozvadov | $ 5,815 | 2019 |
| 2019 World Series of Poker Europe (WSOPE), Rozvadov | $ 236,389 | 2019 |
Phil Ivey Net Worth
Obviously, with twenty years of playing such a grand success as Phil Ivey has had, his net worth is massive. Let's take a look at a few of the most significant contributing factors to his whopping one hundred million dollar net worth.
Within his gambling career alone, he has quickly made about 20 million USD from his massive successes. These winnings place him at ninth on the US All times best money list, and at one point, he was on top of the file before his recent setbacks. In New Jersey, he is still the number one. Phil Ivey's net worth is more significant than most still in the game today.
His online playing stacks into his massive net worth as well. Full Tilt was one of his significant sources of cash, roping in another $20 million. He signed a sponsorship deal which rakes in another million despite some losses between 2012-2015, upwards of $12 million.
He has also founded two companies, Ivey Poker, and Ivey League. He developed the first to allow the player to challenge great champions of the game. The second helps new gamers to learn strategies and techniques to build their play style through online coaching.
All these things are rolled into his massive 100 million dollar net worth. There are too many instances of him profiting in various forms to count. He even made an appearance in Chrysler 300 in the year 2015. Phil Ivey truly knows how to make money.
Personal Life
He tends to stay away from the limelight of media, which means there isn't much to know about his own life. However, one apparent thing is that he supports several charities out of his pocket and helps raise money for them. Phil Ivey puts his net worth to good use.
Empowered 2 Excel is one of the foundations he has supported with $50,000. They help children from difficult backgrounds excel in life. He even played in a charity poker event to benefit the foundation to raise $260,000.
Ivey and his mother have also helped set up the Budding Ivey Foundation, which helps children receive a good education. This organization is to honor Phil's grandfather, who taught him poker and also encouraged him to succeed in life as one person can make a difference.
One interesting fact about him is that he is known as the Tiger Woods of Poker. It took no small feat to earn this name and respect. It shows his tenacity and belief that one person can make a difference.
He lives in Las Vegas and, for seven years, had a wife. Sadly, they divorced in 2009 and went their separate ways. Ivey does have several hobbies, most prominent of which is golf. He has even played in the first World Series of Golf taking fourth place, which is impressive, to say the least.
Conclusion: Success and Empowerment
Phil Ivey cannot be underestimated. He still stands as the second most popular player in poker. His fortune is vast and expansive, as is his talent. For now, he is not winning as he once did, but since his return, he has fared well in various poker games.
The causes he supports should be an inspiration to us all. Where he came from is inspiring as well. A boy practicing what he loves and making a dynamic career out of it. His is a story of success through adversity. Phil Ivey is a name worth remembering.
Sources