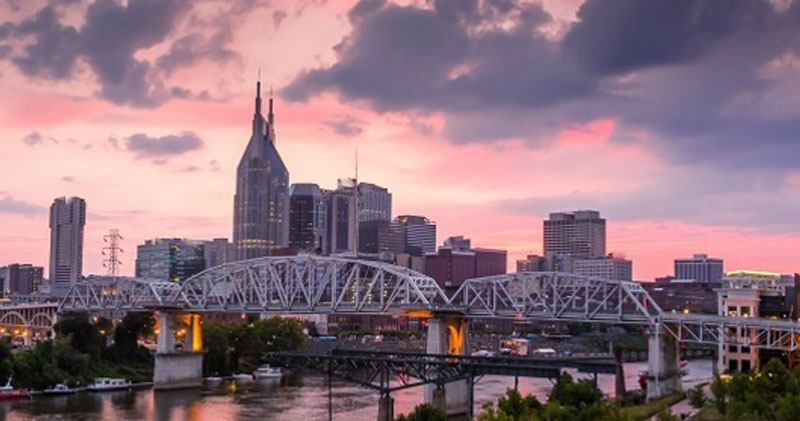 Online sports betting was legalized in the state of Tennessee last December, but it wasn't until November 1st that the legal market launched.
In the first week after launch, the four legal operators in the state pulled in $27 million in bets between them. These operators are:
BetMGM
DraftKings Sportsbook
FanDuel Sportsbook
State operator Tennessee Action 24/7
The Tennessee Education Lottery, which oversees all gambling in the state, declined to break down the numbers between operators. Nevertheless, $27 million is a decent figure for the first week.
Futures Markets
Analysts have predicted that the overall Tennessee market could be worth about $6 billion in bets per year in the next few years. That means operators still have some way to go to reach the $100 million a week that would get them to that value.
Still, with three more operators waiting for a license to operate in the state and many more big sporting events to come next year, it isn't an unfeasible goal.
The three sportsbooks waiting to launch in Tennessee right now are:
BetAmerica
William Hill
WynnBET
Unlike in most legal sports betting states, there's no requirement for online sportsbooks in Tennessee to partner with a physical casino operator within state lines – or at all.
That means a potentially unlimited number of online sportsbooks could open in the state.
In nearly all legal US markets with both in-person and online betting, except for the interesting case of Washington DC, online betting has been the clear winner.
Therefore, it's unlikely that Tennessee operators will feel they are missing out.
Crunching Numbers
This impressive opening week was bolstered by the recent return of NFL Football and a Super Sunday – with $5.1 million coming in from just one big-money bettor alone.
That timing meant that over 50% of bets in the first week were made on NFL games and another 40% on college football. Many states don't let sports bettors wager on college football at all, so it's good to see Tennessee gamblers taking up their opportunity.
"These numbers are encouraging as we work to protect the consumer, promote fairness in sports and regulate this new Tennessee industry that provides critical funds for education, as well as local governments and problem gambling services," Tennessee Education Lottery CEO Rebecca Paul Hargrave told The Tennessee Star.
Star Power
Football isn't the only thing bringing customers in – the national operators have been increasingly enlisting celebrity gamblers to help drive up signups.
As we reported earlier this year, DraftKings formed a massive investment partnership with Michael Jordan. MGM also brought in award-winning musician and actor Jamie Foxx for its new sports betting promo campaign.
And in a strange turn of events, local operator Tennessee Action 24/7 reportedly lost its owner, sports broadcaster and pundit Clay Travis, to a promotional deal with FanDuel.
That must be a kick in the teeth – especially as Tennessee Action 24/7 is a fairly small-scale operation compared to the likes of MGM.
For the latest news on the developing Tennessee market, plus much more from the world of gambling, keep checking the news on GamblingTimes.com.