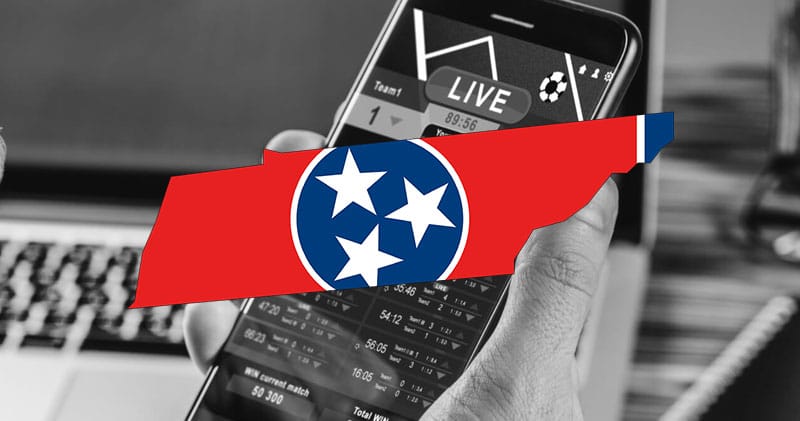 After a blockbuster first week, Tennessee's mobile-only online sportsbooks pulled in $131.4 million in bets over their first month of operation in November.
The new figures from the Tennessee Education Lottery (TEL) revealed a record-breaking run for any state in its first month as a legal market.
This feat is all the more impressive because the Tennessee gambling market features zero physical betting or gambling locations and is instead entirely run through mobile apps.
The massive debut month handle was probably helped by the recent success of the NFL's Tennessee Titans. The Titans are the in-form favorites to win their first season since 2008 and should be heading into playoffs with a first-place seeding.
Historically, Americans love to bet on their home team. A big sporting success story in a state can often lead to increased betting revenues.
"Local sports matter in legal sports jurisdictions in the US, and a strong NFL team matters more than most, so the Titans success is bound to translate into bets," one analyst said in several media outlets.
The sports betting companies operating within the state are well aware of this "home-team" effect, too. BetMGM partnered with the Titans in September, and its rival FanDuel has been working with the NBA's Memphis Grizzlies since November.
"We look forward to entering this new era of Tennessee sports fandom together and also to seeing everything that this partnership will bring to our state and to our fans," said a spokesman for the NHL's Nashville Predators after their new deal with DraftKings was announced.
Unpredictable and Extraordinary
Industry figures were happy with the income figures but also cautious about their long-term significance.
"Our first month of sports wagering in Tennessee comes at a unique time in the world, let alone the sports world," said TEL president Paul Hargrove in a press statement.
"It is only one month in an unpredictable and extraordinary year… but we will continue to support our responsible and competitive sports wagering program," he finished.
The state made just over $2.6 million in taxes for that first month.
Eighty percent of that goes into improving the Lottery for Education service and paying for its administration.
Fifteen percent goes to local governments and authorities within Tennessee, and 5% is mandated for the Tennessee Department of Mental Health and Substance Abuse. This should help local problem gamblers get the treatment and services they need.
Rocket Trajectory
Tennessee is the only one of the 18 legal sports betting states to be mobile-only. There are no physical casinos or betting stores of any kind in the state – not even tribal casinos.
It was a surprise to many that the historically unfond of gambling state senate approved online sports betting in 2019.
That seems like a fortunate decision now, with the extra millions the market looks set to put into the state coffers during the COVID-19 pandemic.
New Jersey is currently the US' largest sports betting market. It didn't reach the $130 million mark until its fourth month of operation – putting Tennessee on a rocket trajectory if November's trend continues.
"This is just the start for the market. The next question is when and if Tennessee will challenge Colorado and Indiana in terms of overall market size. It appears sooner than anyone expected," said Dustin Gouker or PlayTenn.com.
To see if this prediction comes true, plus all the other latest and most important stories in the global gambling world, keep checking GamblingTimes.com.
Have a blessed New Year!