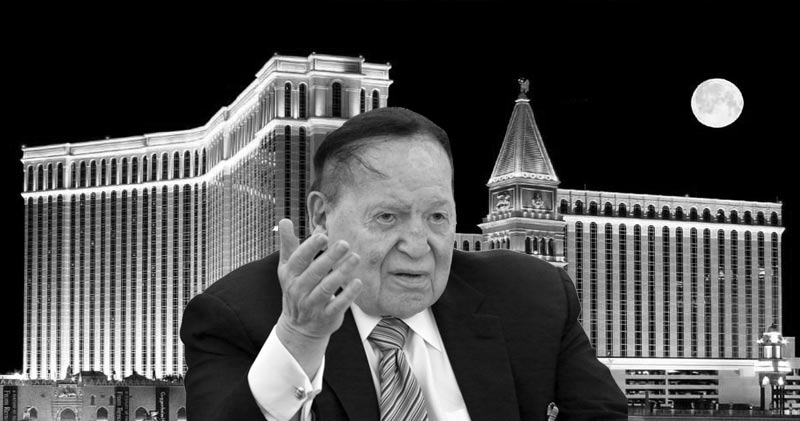 We can't confirm anything yet, but the rumor mill is churning in Vegas this week. Many insiders have suggested that international entertainment giant Hard Rock is looking to buy up one or more of Las Vegas Sands' casino properties in the Nevada gambling mecca.
Last October, a Bloomberg report confidently stated that Las Vegas Sands' billionaire owner Sheldon Adelson wants to sell up his interests in the city that gave his company its name.
The Venetian, the Palazzo, and the Sands Expo Center are all up for sale, according to the article.
At the time, many in the sector balked at the $6 billion Adelson reportedly wants from any deal – especially during a pandemic, which has hit Vegas' bottom line considerably.
However, fresh rumors are gathering pace this month – that Hard Rock International may be the company to take up Las Vegas Sands on one of its properties.
A Believer in the Market
Hard Rock is owned by the Seminole Tribe of Florida and has long expressed an interest in taking a casino into the Vegas market.
The famous Hard Rock restaurant and museum chain already has a big venue on the Strip. It also operates casinos across the world, including in the "Asian Vegas" of Macau, so it wouldn't be a stretch to see the company do the same in Nevada.
If Adelson really is looking to sell, Hard Rock International is probably one of the only casino operators in the USA that could afford it right now.
"We are a believer in the Las Vegas market on a long-term basis," said its CEO Jim Allen to Fox News last September.
This interest could be boosted by the success of Hard Rock's online efforts in New Jersey, which hosts the biggest online gambling market in the US.
Any online sports betting (no online casino yet) operator in Nevada must be partnered with a physical casino in the state.
In the same way, Hard Rock's Atlantic City casino is partnered with its Hard Rock Digital offering. Both New Jersey-based businesses are going great guns right now.
Given all that, it's not hard to imagine Hard Rock Digital wanting to launch in Nevada, too. But it would need a casino to do it – and Las Vegas Sands is selling one.
Always Expanding
Both companies are still investing in other areas, too. Just last week, we reported that LVS is investigating the potential for opening casinos in Texas.
The state legislature there has historically not been keen on gambling. However, a massive budget shortfall coming into 2021, as well as Mr. Adelson's massive donations to the Texan republican party, may help change some minds on the issue.
Hard Rock Entertainment's, on the other hand, recently won its bid to build and operate a brand-new casino in Bristol, Virginia. The state legislature in VA only allows casinos in economically disadvantaged areas in a bid to bring back jobs and other economic boosts to the local community.
The new casino will host 20,000 guests and provide over 2000 jobs during construction and ongoing operation.