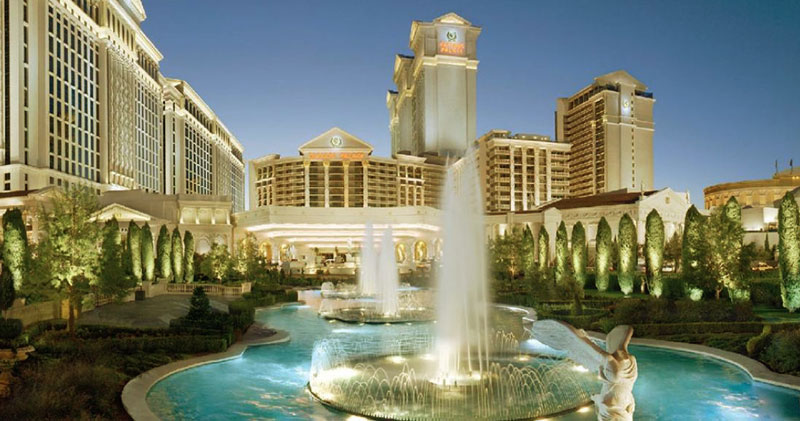 After merging with El Dorado resorts in one of this year's many massive gambling deals, Caesars has been busy streamlining its operations across the US.
Most of Caesars' sell-offs so far have happened in Louisiana. On December 2nd, it announced it had closed the deal to sell the Belle of Baton Rouge riverboat casino in Baton Rouge.
The new operator starting in mid-2021, when the deal is expected to complete, will be CQ Holdings—the parent company of Illinois-based floating casino operator Casino Queen.
The Belle of Baton Rouge (floating) property is currently owned by Gaming and Leisure Properties (GLPI), with Caesars operating the casino through what is known as a master lease. GLPI will continue to take lease payments from CQ Holdings as the new operator.
State of the Belle
The sale of Belle of Baton Rouge won't come as a surprise to industry insiders. New Caesars CEO Tom Reeg was reportedly not a fan of the casino when he had it on his books during his tenure as CEO of El Dorado.
In January 2020, Mr. Reeg spoke before the Louisiana Gaming Control Board (as CEO of El Dorado), seeking approval from the regulator for a merger with Caesars.
In a flat-out statement, Mr. Reeg refused to stay at Belle during his visit to Louisiana. Instead, he stayed at the L'Auberge – run by rival operator Penn National Gaming.
From that day, it was clear that Belle's days were numbered if the deal went through.
"The fact that I did not even stay there last night is a comment on our view of the state of the Belle as it sits today," he told regulators at the time.
Speaking of the sale on December 2nd, Mr. Reeg took a more conciliatory tone. "I want to thank all of our Baton Rouge team members for their hard work and dedication, especially during the novel coronavirus pandemic," he said.
Divesting Portfolios
The Belle has not been the only gambling investment on the chopping block since the Caesars/El Dorado merger.
In September, the Louisiana Downs racetrack was sold to Rubico Acquisition Corp in a $22 million deal.
In April, Caesars sold its Eldorado Shreveport Resort and Casino to Rhode Island operator Twin River Holdings. Shortly after that, Twin River made a purchase from Caesars – buying up the iconic Bally's brand and rebranding under that new name.
Caesars has also been selling off many sites in other states. In October, it sold both the Tropicana in Evansville, Indiana and the Harrah's Hotel & Casino in Reno, Nevada. Those deals bought in some $500 million, with the Tropicana making up the bulk of that sum.
However, that's small change compared to the $3.69 billion offer Caesars has tabled for British bookmaker (and increasing American presence) William Hill.
That itself is a lot smaller than the $17 billion value placed on Caesars' El Dorado takeover, but it still represents a sizable outlay. It's no wonder that Caesars is looking to offload some of its less profitable ventures in preparation.
For the latest news on this story, plus the fortunes of the world's biggest gambling companies and much more, keep checking GamblingTimes.