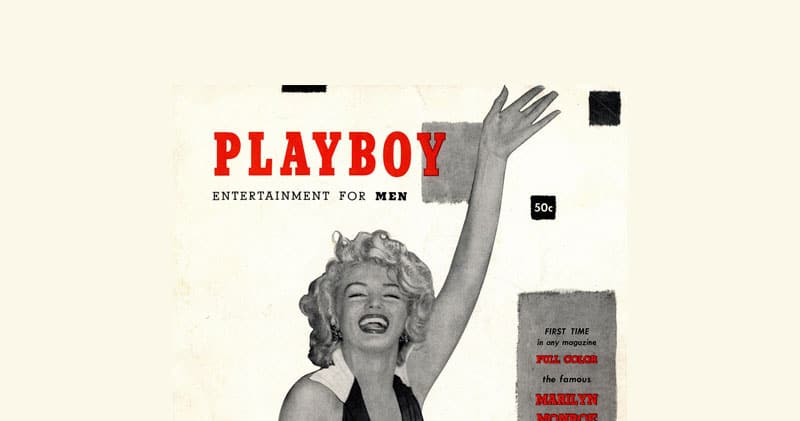 Special Purpose Acquisition Company (SPAC) Mountain Crest has bought out old-school men's media company Playboy in a $350 million-plus deal.
The globally infamous Playboy brand was founded in 1959 by Hugh Hefner. Originally focused on a print magazine featuring short stories, high-end journalism, and photos of semi-naked women, Playboy put out its last issue in March 2020.
However, the company has hugely diversified and is now self-proclaimed as "one of the largest and most recognizable lifestyle brands in the world."
Boys and Play
The Playboy of 2020 has a reasonably large presence in the online gambling sector, too.
It previously operated physical casinos in various big cities around the world, including swinging 60s London and 2010s Macau.
All of those venues are now closed, with commentators and analysts questioning the viability of such a brand in the era of #metoo and increased attention on women's rights.
However, the Playboy brand continues to go strong. The company has invested in online gambling deals (mostly for slots but also some table games) with game developers Microgaming and Scientific Games.
"In Gaming, our casino-style digital gaming products with Scientific Games and Microgaming continue to see significant global growth," said Playboy CEO Ben Kohn.
Furthermore, in a leaked presentation from just two months ago, company executives pointed out online casino giant 888 Holdings and US sport-betting upstart PointsBet as possible avenues for collaboration and expansion.
Blank Check
Any ambitions Playboy bosses might have had two months ago will surely be boosted by the additional investment from Mountain Crest's purchase.
SPACs are proving an extremely popular vehicle for all kinds of investors in 2020. They are usually shell companies with zero operating costs whose only purpose is to buy up other businesses looking for large investment amounts without the need to publicly offer up stock first.
SPACs have been called Blank Check investors by many because of this structure.
During the turbulent economic times of the current COVID-19 pandemic, this one-shot investment structure is proving even more popular.
"PACs mean less uncertainty and a faster time to close deals," a Silicon Valley investment manager told CNN recently.
The traditional way to enter the stock market is through Initial Public Offerings (IPOs). PACs go through this process first—usually with high-profile management or ownership to keep investors confident in a company that may not yet have any operations.
They then take over other companies, saving them from the lawyer fees and legal waiting times usually required for IPOs.
Other high-profile names to be taken over by SPACs this year include DraftKings and various legal cannabis growers in the US.
One SPAC founded this year with the specific intent of investing in gambling is the dystopian-sounding Tekkorp Capital. It is managed by former CEO of Scientific Games subdivision NYX Gaming, and the Chairman of Atlantic City Resorts recently filed for a $300 million public offering.It's been a huge year for gambling companies merging and buying each other out already—SPACs or not. NetEnt and Evolution Gaming, The Stars Group and Flutter Entertainment, and William Hill and Caesars have all been involved in multi-billion dollar deals in 2020.