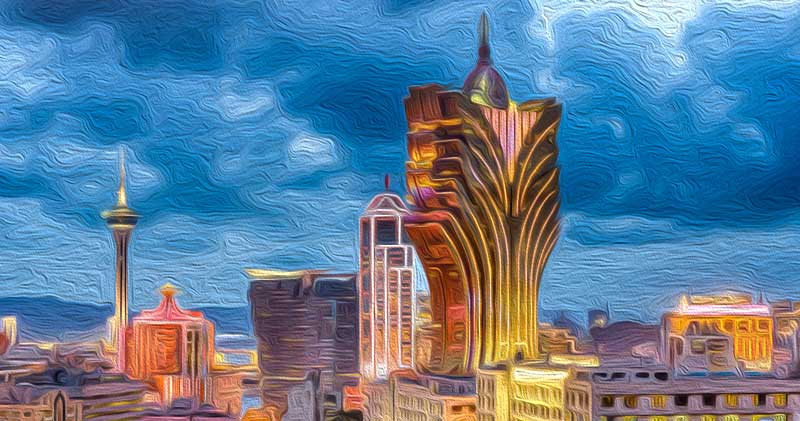 International ratings agency Fitch has upgraded its analysis of the economic prospects of the Asian gambling hub of Macau from "negative" to "stable."
The news comes as the city continues its economic recovery following months of closure last year due to the ongoing COVID-19 pandemic.
New York-based Fitch is one of the premier credit ratings agencies in the world, and its analysis of financial markets and company prospects is well-respected in the international business community.
"The expected recovery in gaming tourism will support the territory's credit profile after last year's steep drop in activity and accompanying recession," said Fitch's statement on the Rating Action review.
Assumptions and Expectations
Although the outlook is generally positive over the next year, in a similar vein to the company's global gambling hub cousin Las Vegas, things are far from certain.
"Sustained recovery in 2021 and beyond will hinge on steady progress in virus containment, effective vaccine distribution and China's evolving policies towards cross-border travel and gaming," says their report.
Fitch's rating is based on its projection of a 53% rebound in gaming revenue through 2021. This would bring it back to just below pre-pandemic levels, having seen revenues tumble by 56.3% in 2020.
The first week of April saw just shy of 100,000 visitors in the city, according to the Macau Statistics and Census Service data.
Overall visitor numbers in February stood at 427,122, with the city's hotels reporting about 50% occupancy.
So, if April continues at the same pace, the city may be just down on February's numbers.
All stats are up on March and April last year when the city was essentially shut off from all international travelers, and its casinos were closed completely.
However, it is still well down on the 3.5 million-plus visitors Macau saw in normal times back in early 2019.
High Volatility
This up and down recovery highlights the "historically high levels of volatility," as Fitch put it, in Macau's income streams.
These factors were only exacerbated by the pandemic. Macau is a territory heavily reliant on the casinos and gamblers who visit them from mainland China.
The ruling Chinese Communist Party has a low tolerance for gambling and has aggressively shut down attempts by Macau's casinos to advertise on the mainland.
For now, gamblers are allowed to visit. Things are highly likely to remain this way, with travel corridors and other measures allowing more foreign gamblers to come into Macau every month.
However, the Chinese government can be unpredictable.
"The territory's susceptibility to potential policy changes that affect China's treatment of gaming tourism, constitute one of its principal rating constraints," says Fitch.
Macau's leadership is doing what it can to encourage people back. Fitch agrees that it might work.
One of its newest schemes is the Stay and Dine Macau promotion. It offers discounts to local residents to come and stay in its famous hotels, as well as a $25 subsidy for each resident.
The company is also heavily marketing the 15% fall in the Tourist Price Index – which means cheaper rooms, food, and experiences for guests.
Aside from Hong Kong and Taiwan, no international visitors are currently allowed to Macau. And for all the credit ratings in the world, that's not likely to change for at least a few months.
For the latest updates on Macau's fortunes, plus all the other gambling hubs around the world, keep checking the Gambling Times Magazine!