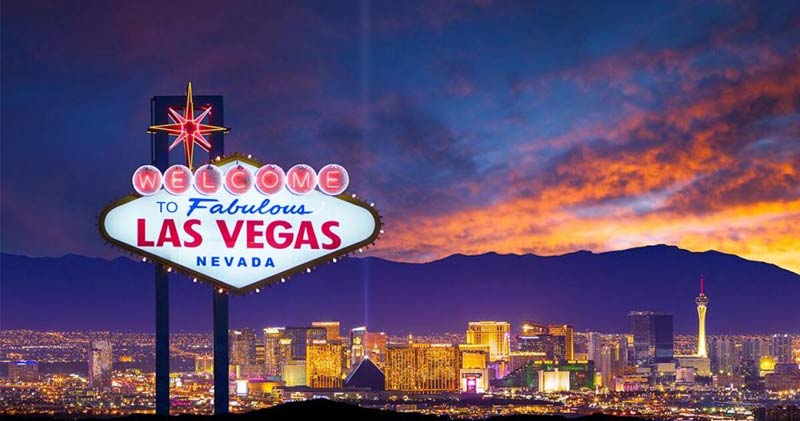 Las Vegas may be known as the city of vices and sin, but guests don't often come to the Strip's bright lights expecting to witness shootings and mass brawls.
However, that's what many have been getting over the past couple of months.
There have been a dozen shootings in or around Las Vegas casinos in the past three weeks. In one incident, security guards fatally shot a gunman outside of South Point Casino on the South end of the Strip. In another, just three days previously, police were called on two customers grappling over a firearm on the floor of MGM Grand at 2:38 AM.
Overall, no less than 63 illegal firearms have been confiscated on the Strip in the past three months.
Uncharted Territories
"I think it is important for us to acknowledge that we are experiencing a crime problem. And I think we have to put it in the perspective that this is a very unique situation. I think 2020, in general, has put us in some uncharted territories," said Las Vegas Police Chief Dori Koren in a statement in September.
These strange new times have undoubtedly been influenced by the ravages of the COVID-19 pandemic, which has hit the USA and Las Vegas especially hard.
With fewer occupants in rooms on the Strip, casinos have been forced to lower prices for rooms astronomically. This allows many who would never have normally considered a weekend in Las Vegas to suddenly afford it.
Add to that the closure of nearly all nightlife venues outside casinos, and you've got a lot of out-of-town visitors with little organized entertainment after dark.
"We're noticing an increase in robberies, stabbings, shootings that are happening from individuals from out of state," confirmed Chief Koren in the same statement from last month.
Police in the city has upped their game in response to the crime wave. Two operations have been formed in the past two months to help combat disorder and violence on the Strip.
Operation Top Gun
Operation Top Gun is focused on getting illegal guns off the Strip and investigating shootings. Meanwhile, Operation Persistent Pressure has a simpler task – beefing up on-street police patrols and working with casino security to improve their presence, too.
The hope is that the increased visibility of law enforcement will help visitors feel safer and prevent arguments between guests from escalating. A crime wave is not what Las Vegas needs at the moment, with room occupancy and casino visitor numbers already far lower than usual.
This might work, as a lot of the violence the city has seen in the past two months has been the result of physical altercations and arguments rather than organized crime.
In September, a social media video showing 20 or more people involved in a mass poolside brawl at The Encore went viral. Over $15,000 worth of damage was caused in less than ten minutes of fighting between the two groups of guests.
Had more security and police been visible in the area, the fight may not have progressed beyond a minor argument or scuffle.
"It's just a lot of people in a small condensed area, and you infuse their desire to have a great time with things like alcohol and drugs – it's a bad combination," Clarke County Sheriff Joe Lombardo told local media.
For the latest updates on this evolving story, plus more on the biggest US gambling news each week, keep checking GamblingTimes.com!