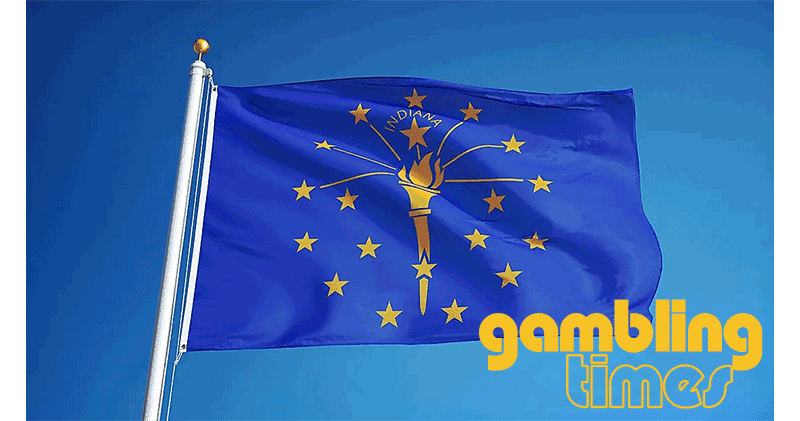 On Monday, the Indiana Gaming Commission announced that the state's retail and online sportsbooks took in $238 million in wagers during August, marking a nearly tenfold increase from August 2018.
They reported Monday that the state's legal sports betting revenue for August increased due to a notable increase in football wagering. The total handle for August was $238 million, up 14.1% from July's $206.6 million and 9.9% from August 2021's $215.6 million.
While August's results reversed a four-month decline in the monthly handle, they were still significantly lower than $476.8 million in March. But the state of Indiana received $2.4 million in taxes from the $25.4 million in taxable receipts generated by retail and online sports betting.
Major game contributors
Indiana is home to great sportsbooks with many betting options, from baccarat to bingo slots online. Retail sportsbooks in Indiana saw their best month of the year in terms of hold, at 16.3 percent, with $2.1 million in revenue claimed from $13.2 million wagered. The following are some of the most critical factors that contributed to its realization:
Football
Unsurprisingly, football saw the most significant expansion. In August, when the regular season of the sport began, the total amount wagered on the sport reached $17.6 million. Therefore, football was the biggest gainer, with approximately $15 million more wagers than in July. This also represents a 23.5% increase from August 2021.
Baseball
The handle for baseball games remained in the top spot, accounting for $77.6 million of August ticket sales. This figure represents an increase of $1.5 million from July and an increase of $9.3 million over the figure for August 2021, which was $68.3 million.
Baccarat
It was a lousy month for baccarat in Indiana. Some sportsbooks took only $3.8 million in winnings from the card game in December, after consecutive months of taking in at least $6 million. This is also despite a year-high $25.7 million in table drops.
Revenue from table games across the state fell 5.6% from July to $37.4 million. The 14.7% retention rate was the lowest since February. Half of the establishments saw their table revenue increase from the previous month, with some northwest Indiana sportsbooks seeing a 25.7% increase to nearly $7.5 million. The revenue at Caesars Southern Indiana also increased significantly by 27% to $5.2 million.
Belterra saw the most significant drop, with table wins dropping from $1.1 million in July to $675,000 in August. Even though Horseshoe Indianapolis' table win decreased by 21.7% to $3.7 million, it was still enough to place fourth, ahead of Ameristar Casino East Chicago. It declined 2.7% from July's average win per table, which amounted to $58,831.
How some sportsbooks in Indiana fared
Bets totaling $2.7 billion have been placed at Indiana's sportsbooks over the first eight months of 2022. There are currently 13 sportsbooks that have partnered with casinos in the state, several of which launched within a month of the legalization of wagering in September 2019, making the total number of sportsbooks in the state 13.
DraftKings reclaimed its spot atop the leaderboard for online wagers for the first time since February. The Boston-based company generated a handle in bets worth $71.7 million, which was higher than FanDuel's total of $69.6 million. At the end of the month, Blue Chip Casino and its partner FanDuel had the most profitable gambling operation, raking in $8.2 million from $69.9 million in wagers.
BetMGM finished in third place with a total of $28.6 million, and Caesars came in second with $19.8 million. The list of operators that took in more than $5 million in handle during the month was rounded out by Barstool Sportsbook, BetRivers, and Unibet, respectively.
What to anticipate when visiting a sportsbook in Indiana
All the sportsbooks listed here as legitimate in Indiana hold valid licenses and comply with all applicable laws. Indiana Gaming Commission is in charge of regulation and has stringent guidelines for how a sportsbook should run its business.
Each app, in particular, must adhere to stringent requirements concerning the security and fairness of user accounts. The IGC also regulates the legality of sportsbook data sources. This means that sports betting online in Indiana is possible and highly recommended. In-person registration isn't a requirement in this state, and bettors can access the apps from any device with an internet connection.
After three years of legal wagering, Indiana ranks sixth in terms of handle, behind New Jersey, Nevada, Pennsylvania, Illinois, and New York. This comes as a result of generating nearly $8.8 billion in wagering.