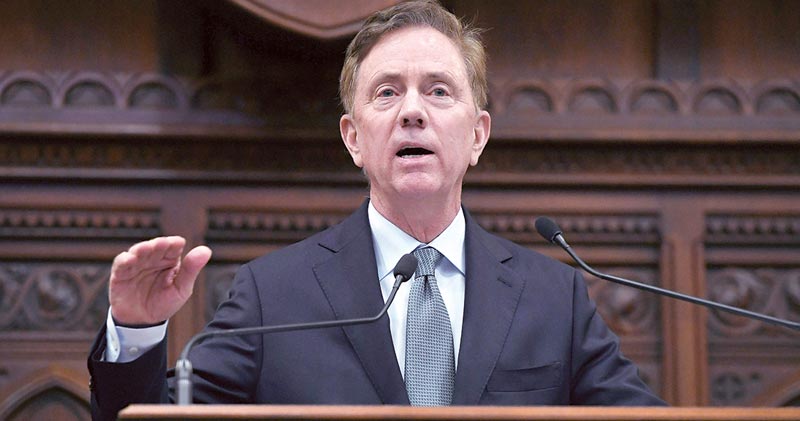 Connecticut has become the latest US state to (partially) legalize online casino gaming within its borders.
The state's two Native American tribes, the Mashantucket Pequot and Mohegans, have been hopeful of some kind of deal to bring their operation online for many years.
Governor Lamont (Democrat) first signed a prospective deal with the two tribes back in March 2021. Last week, the deal finally passed the State's General Assembly with 122 votes for and 21 against.
Now, the new legislation has been fully signed into law.
"I was proud to sign this landmark piece of legislation into law today," Lamont told reporters. "Modernizing our gaming marketplace has been a long time coming, and I'm thankful for the partnerships we forged that helped make this happen."
The bill received cross-party support from Democrats, Republicans, and Independents.
"It's been five years in the making, and I think today is a great day for the state of Connecticut," Rep. Greg Howard, R-North Stonington, told local media.
Sweeping Bill
As well as allowing the tribal owners of Foxwoods and Mohegan Sun casinos to run online operations in the state, this bill will also legalize physical sports betting retail shops. The state-run Connecticut lottery hopes to have 15 brick-and-mortar sports betting stores up and running in time for the start of the next NFL season.
Some of these might be independent, but others will probably be on Tribal casino property – combining sports betting and casino play into one venue.
Any sports betting properties on tribal casino grounds will pay 13% in state taxes. If either casino decides to open an online casino operation, which they're almost nailed on to do, they will pay 18% taxes on revenue for the first five years and then 20% after.
One of Governor Lamont's key selling points for this bill was the economic benefits – especially during the US' recovery from the pandemic.
States that have had legal online gambling during this period have done better economically than those that only offered land-based gambling facilities.
"I think COVID played a role in the impact of our casinos, that there's a vested interest in keeping them alive," said House Minority Leader Vincent J. Candelora said during the debate before the vote.
"I think, myself included, we have a greater appreciation for the number of jobs that they offer to eastern Connecticut. And so, I think that sort of psychologically helped push the bill into an agreement," he finished.
Sports Betting Fantasy
This new bill in Connecticut will also affect sports betting giants FanDuel and DraftKings.
The two "fantasy sports" betting companies have benefited from a so-called "gray area" in Connecticut law, which sees such fantasy sports classed as a game of skill rather than luck.
However, this new law means FanDuel and DraftKings must now obtain a state license. That means the State Lottery or the Foxwoods or Mohegan Sun casinos – all three of which would be directly competing with the nationally popular operators.
However, one of DraftKings' biggest investors is sports broadcaster ESPN, which is based in Bristol, Connecticut, and employs several hundred people there.
That local connection may give the company some leverage with the state-backed lottery during any negotiations. But for the moment, that's all just speculation.
Once we find out exactly what all the major players' next moves will be in the Connecticut gambling scene, we'll be the first to let you know!
For all the latest gambling developments in states like Connecticut, plus other markets around the world, we've got you covered at gamblingtimes.com!