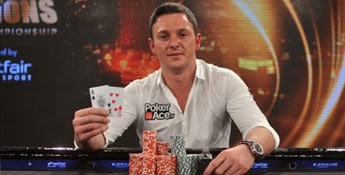 Sam Trickett Net Worth: Sam Trickett is one of the most prominent European poker players of all time. You would struggle to have a discussion about UK poker without his name being mentioned. He may be young, but he has a significant number of winnings to his name already. He managed to make a name for himself after finishing runner up at the World Poker Tour in Venice.
Trickett's view that only when a player can understand that a high chance of winning also indicates a high probability of making losses can they play with a clear mind. His steady and sensible attitude towards the game is something to encourage young players to develop safe strategies and curb their losses when playing for high stakes.
We'll take a look at how Sam Trickett developed into this steady minded young player. How much money has it allowed him to make in this unruly profession? Let's find out now.
| | |
| --- | --- |
| Name | Sam Trickett |
| Nickname | Tricky |
| Profession | Professional poker player |
| Born | 2nd of July, 1986 |
| Net Worth | £30 million |
Early Career
Sam Trickett was born in Nottinghamshire, England, on 2nd July 1986. He began gambling when he was around fourteen by playing pool in local pubs. By the time he was eighteen, he was already on the road to becoming a professional poker player. This was the age that he made his first win of £5 at a poker table.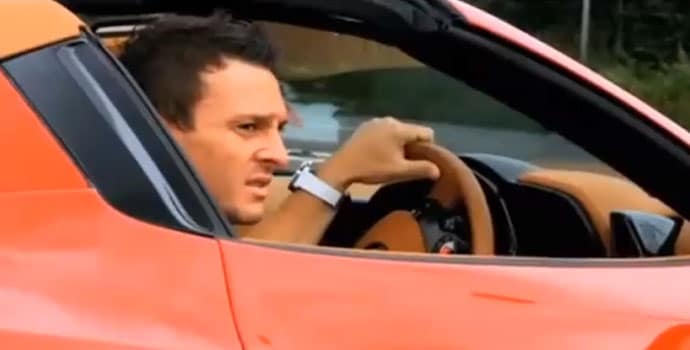 Trickett struggled to find time to play poker around his job as a scaffolder. When he started to become successful at the game, he made the decision to quit and make poker his full-time job. When Sam first began playing, his father was extremely anti-gambling. In the early days of his poker career, his losses drove him to bankruptcy at certain points.
Both his bank manager and his father tried to encourage him to turn to a less risky career. However, the young player saw past his losses and persevered.
Previously, Sam had also been a professional soccer player. However, in 2005 he suffered a knee injury, which put an end to this pursuit. After he was healed enough from his injury, he turned to poker to play professionally. He started out playing at a number of poker events in Sheffield.
Trickett was determined that big money could be won at poker by those who had the skills and strategies in mind. He knew that all he needed to do was to understand these strategies better, and then he could make some headway with the game. He did experience some friction with his family in the beginnings, but they eventually came around and accepted him pursuing gambling as his career.
Professional Poker Career
Sam Trickett is reported to be the 12th highest earner of all time when it comes to tournament play. His calm, clear-headed approach allows him to play a game with full concentration. Trickett is one of the few poker professionals who can boast of eight-figure winnings.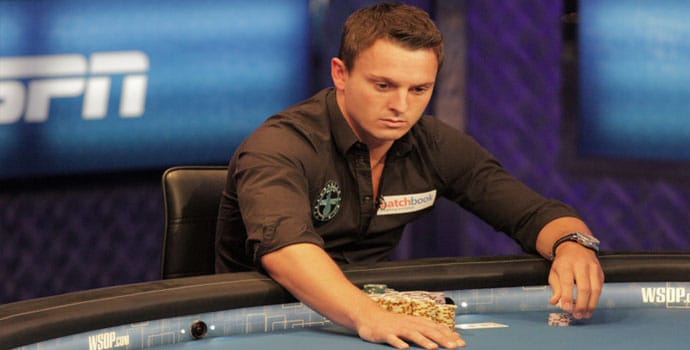 Trickett has appeared in various World Series of Poker (WSOP) tournaments. He has made it to two final tables and also finished in the money seven different times during these tournaments. He's well-known for losing a heads-up game to Antonio Esfandiari, but he still managed to make some significant earnings from this game.
In 2008, Trickett won over $215,000 at the GUKPT Luton Main Event. In 2011, he earned over $3 million from playing at a high buy-in at small field poker tournaments. This same year, he also won the Partouche Poker Tour Main Event in Cannes. This boosted Sam Trickett net worth by over £1,000,000.
Sam is yet to win any WSOP bracelets, but so far in his career, he has received some cash prizes that even bracelet holders can only imagine. He cashed in six different times during the 41st WSOP event. In July 2012, he finished second in the WSOP Big One for One Drop $1 million buy-in event. This earned him a massive $10,112,001, which made him the most successful British poker player in history.
Sam Trickett Achievements at a glance
World Poker Tour Titles
| | | |
| --- | --- | --- |
| Tournament | Winnings | Year |
| WPT UK £5,300 No-Limit Hold'em £1 Million GTD | $24,371 | 2016 |
| WPT UK $3,300 No-Limit Hold'em $1.5 Million GTD | $11,250 | 2019 |
Sam Trickett Biggest Cashes
| | | |
| --- | --- | --- |
| Tournament | Winnings | Year |
| WSOP $1,000,000 No-Limit Hold'em The Big One for One Drop | $10,112,001 | 2012 |
| Aussie Millions No-Limit Hold'em $250,000 Challenge | $2,111,397 | 2013 |
| Aussie Millions $100,000 Challenge | $1,525,000 | 2011 |
| Aussie Millions $250,000 Super High Roller | $1,493,736 | 2011 |
| Partouche Poker Tour Main Event | $1,364,671 | 2011 |
Sam Trickett Recent Earnings
| | | |
| --- | --- | --- |
| Tournament | Winnings | Year |
| WSOP Europe €25,500 No-Limit Hold'em €1 million GTD | $409,478 | 21 October 2019 |
| WPT UK $3,300 No-Limit Hold'em $1.5 million GTD | $11,250 | 6 October 2019 |
| WSOP UK £5,300 No-Limit Hold'em £250K GTD | $74,331 | 9 April 2019 |
| MILLIONS Grand Final Barcelona €10,300 No-Limit Hold'em | $49,600 | 15 April 2018 |
| $25,500 No-Limit Hold'em Eight Max $1 Million GTD | $165,000 | 21 November 2017 |
| WSOP $10,000 No-Limit Hold'em Six Max | $16,580 | 23 June 2017 |
| CAD $5,300 No-Limit Hold'em PartyPoker Million $5 million GTD | $18,250 | 10 May 2017 |
| PartyPoker Millions £5,300 No-Limit Hold'em | $9,600 | 23 April 2017 |
Sam Trickett Net Worth
Despite experiencing some ups and downs, Sam Trickett net worth has grown substantially over the years. His career got off to a rocky start, and he was even encouraged to give up on a poker career entirely. However, due to his perseverance and determination, Sam Trickett's current net worth sits at around £30 million.
Personal Life
Sam has previously mentioned that he sometimes struggles to balance normal life around his poker career. In January 2013, he announced his engagement to long-time girlfriend, Natasha Sandhu. However, in December 2014, the couple announced that they had broken off their engagement to go their separate ways. This was a surprising end to the ten-year-long relationship the couple had shared.
According to Trickett's blog post, where he opened up about his feelings towards Natasha, the breakup appeared to be mutual. Sam said that the relationship had lost some of its excitement over an extended period of time. He also suggested that the demands of his career had meant that he had less time to concentrate on his relationship.
The travel involved in his career had taken its toll as well. Sam did say that going through the breakup was one of the toughest decisions he had ever made.
It's not all bad news for Sam on the relationship side of things, though. He married his new girlfriend, Mieke Dockley, in 2016. They enjoy a comfortable life in the countryside of East Retford, close to where Sam grew up.
Although poker is Sam's main interest, he also enjoys cars. This is something that his poker career has allowed him to indulge in. He once joked that his profession requires him to spend a lot of money because he makes a lot of it. Trickett owns a customized Bentley continental, a custom-made Ferrari, and a Range Rover that cost him around £120,000.
Conclusion: Failure to Pro
Sam Trickett is living proof that perseverance and sticking to your guns can help you achieve your goals. In spite of the fact that his career started out with a flop, and he lacked support from those around him, he knew that a career in poker was what he wanted. Trickett was decisive that once he learned the skills and strategies, he would start making big wins. He was in it for the long-haul from the beginning.
With the limits he places on himself now to never lose more than a million in one game, he's definitely learned from the mistakes that caused him to experience bankruptcy when he was younger. He's something for aspiring young players to look up to, and know that if this is what they want to do, then they can make it happen.
Sources