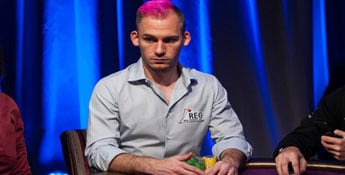 Justin Bonomo Net Worth: In the professional poker industry, the biggest names in the game have a chance to win millions in one sitting. One player, in particular, started in his teens and has been making a massive impact ever since: Justin Bonomo. Not only was he the youngest player in a televised final table, but he also overtook Daniel Negreanu, and made it to first place in the All-Time Money List.
Justin Bonomo, also known by his username "ZeeJustin" among his online poker fans, is one of the most world-famous poker players of his time. He made his most significant breakthrough when he won two bracelets at the 2018 World Series of Poker – one which was the Big One for One Drop event, which earned him a whopping $10 million. Let's look at Justin Bonomo's net worth and the inspiring journey that took him to the top of the world of poker.
| | |
| --- | --- |
| Name | Justin Bonomo |
| Nickname | ZeeJustin |
| Profession | Pro poker player |
| Born | 30th of September, 1985 |
| Net Worth | $49 million |
Early Career
Born September 30th, 1985, Justin Bonomo grew up in Virginia and has always been drawn to gaming. At the age of 9, he began playing Magic: The Gathering, a tabletop card game recreationally. Three years later, he took his gaming obsession further by competing at Magic tournaments all around the world.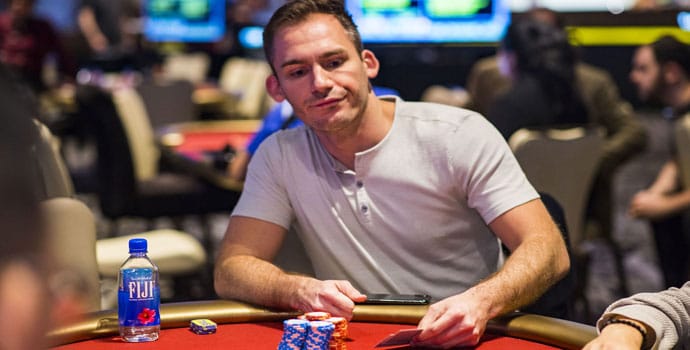 It all started when he was participating in a Magic Tournament in California. He paused to watch some World Poker Tour events on television. Seeing professionals live inspired him to become one as well, so he purchased books on poker to study on his flight back to Virginia.
He didn't want to settle with the bankroll he earned from Magic the Gathering Tournaments – he wanted more out of life. Once he realized how much money was in competitive gaming (the prize pool at the tournament was a quarter-million at the time), he knew there were bigger fish to fry. That decision made a world of difference to Justin Bonomo's net worth today.
To make his first deposit on an online poker room, Bonomo sold his character from EverQuest, popular MMORPG. He got $500 and deposited at Paradise Poker, where he started climbing from $0.5/$1. Now, Bonomo plays some of the biggest events in the world. Since he was under the legal age to play in the United States, he began playing live poker tables in other countries.
Professional Poker Career
Justin made his first appearance in a World Poker Tour event that was held in Aruba in 2004. While he did not make it past the first day, he gained experience and perfected his skills before trying again. In 2006, he attended his second tournament, PokerStars Caribbean Adventure, finishing at 30th place with winnings of $15,600.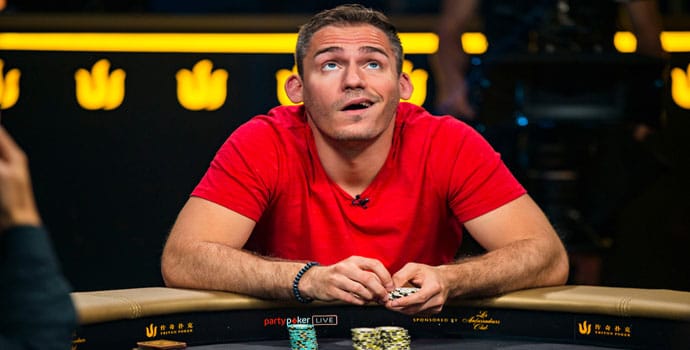 Justin Bonomo became the youngest player to be featured at a televised final table. The beginning of his poker career took off at the inaugural year of the EPT at the French Open in Deauville, France. Despite being only 19, he made it to fourth place at the time, which is still an incredible feat for that day and age.
In the year 2012, he earned the first place during the Monte Carlo European Poker Tour (EPT) Super High Roller. At the end of the game, he made a winning of $2,167,588. This was the moment that Justin Bonomo's net worth hit the millions. In 2014, he won his first-ever World Series of Poker Bracelet at the $1,500 No-Limit Hold'em Six Handed with earnings of $449,980 at the end of the event.
Justin Bonomo: Achievements at a Glance
World Series of Poker Bracelets
| | | |
| --- | --- | --- |
| Tournament | Winnings | Year |
| $1,500 No-Limit Hold'em Six Handed | $449,980 | 2014 |
| $10,000 Heads Up No-Limit Hold'em Championship | $185,965 | 2018 |
| $1,000,000 No-Limit Hold'em The Big One for One Drop | $10,000,000 | 2018 |
World Poker Tour
While Justin Bonomo doesn't have a World Poker Title (yet), he competes avidly in the events and has made a total of $890,800 from the WPT competition.
| | | |
| --- | --- | --- |
| Tournament | Winnings | Year |
| No-Limit Hold'em – Bellagio High Roller #14 | $ 25,000 | 2017 |
| No-Limit Hold'em – Bellagio High Roller #25 | $310,500 | 2017 |
| No-Limit Hold'em Six Handed Event #11 | $449,980 | 2014 |
Justin Bonomo Biggest Cashes
| | | |
| --- | --- | --- |
| Tournament | Winnings | Year |
| $1 Million No-Limit Hold'em Big One for One Drop | $10,000,000 | 2018 |
| $300,000 No-Limit Hold'em | $5,000,000 | 2018 |
| HKD 2,120,000 No-Limit Hold'em | $4,820,299 | 2018 |
| £100,000 No-Limit Hold'em Short Deck | $125,900 | 2019 |
| Event 1 – No-Limit Hold'em Super High Roller 8 Max | $130,045 | 2012 |
Justin Bonomo Recent Earnings
| | | |
| --- | --- | --- |
| Tournament | Winnings | Year |
| $5,300 No-Limit Hold'em $1.5 Million GTD | $19,797 | 2019 |
| $10,400 No-Limit Hold'em | $18,530 | 2019 |
| Bellagio 07 – $25K NLH | $53,000 | 2019 |
| Bellagio 06 – $10K NLH | $18,000 | 2019 |
| Super High Roller Bowl Bahamas $250,000 No-Limit Hold'em | $510,000 | 2019 |
Justin Bonomo Net Worth
While Justin Bonomo's net worth is unclear, we have a total of his lifetime earnings. The sum of all these winnings, plus his best live cash of $10 million, his total live revenue comes up to $49,128,105. Since 2018, Bonomo has cashed a staggering 24 times, achieving 1st place ten times. He surpassed Daniel Negreanu on the All-Time Money List and was in first place until 2019 when Bryn Kenney overtook him at $56,004,286.
Our best estimation is that Justin Bonomo has a net worth of $49 million.
Personal Life
Justin Bonomo is originally from Fairfax, VA, United States, and has spent many years in Las Vegas in the legendary Panorama Towers, a three-building complex that houses more than 70 professional poker players. Despite having lived in Vegas, he prefers a quiet life, and his favorite pastime is trying out new restaurants. He enjoys savoring six-course meals and has made a goal to eat at all eighteen Michelin-rated restaurants in the area. Now, he resides in Vancouver, BC, Canada.
If you ever spot Justin Bonomo with different women, it's because he practices polyamory, consensual relationships between multiple partners. He's very open about it and has stated, "To me, that's the strongest bond when you can be emotionally intimate and sexually intimate with them, and you can still talk about other relationships with other people, that's a really strong, powerful connection."
When he's not at the poker or restaurant tables, he plays video games such as Street Fighter and Heartstone. He also enjoys alternative rock concerts and live music events, going as far as blogging about his 2014 experience at the Burning Man, an event held annually in Black Rock City. It's a temporary city erected in the Black Rock Desert of northwest Nevada, around 100 miles northeast of Reno.
Conclusion: Poker Player Prodigy
In 2019, Bryn Kenney became the new all-time tournament player with the most wins, leaving Bonomo in second place. Now, he's contemplating retiring from poker – or at least partially.
According to Cardschat.com, while many are speculating who will be challenging Bryn Kenney's lifetime live tournament cashes, Bonomo announced plans to take time away from poker. In August 2019, Justin tweeted, "… I plan to play less poker in the future than I have been, and I know Bryn is going to keep putting in the volume. Enjoy #1, Bryn!"
We doubt this is the end of one of our favorite players. Out of many professional poker players in the industry, not many have left their mark the way Justin Bonomo has. His accomplishments and winnings throughout his career, speak for themselves, and we can't wait to see him take the next step. We're hoping to see him earn titles in the World Poker Tour, and many other tournaments to come.
Sources