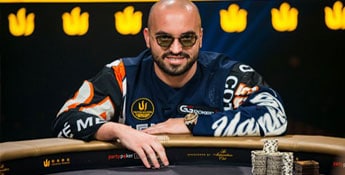 Bryn Kenney Net Worth: Poker is an inherently hierarchical sport. Satellites, tournaments, rankings, final tables; there's a definite need to prove you can measure up. Few players manage to climb to the top of his hierarchy, but those who do become poker household names. Bryn Kenney is a curious example.
Fame in poker is often tied to winnings. It's a visible, tangible metric to gauge yourself and your competition.
No one has ever accumulated winnings in as staggering amount as Bryn. The #1 all-time player ranked by earnings, Kenney has somehow sidestepped the recognition of some other players.
Players ranked below Kenney in all-time winnings, like Daniel Negreanu and Justin Bonomo, enjoy higher name recognition. Flying largely under the radar, Bryn has managed to amass the most massive fortune in the history of poker.
This page is dedicated to Bryn Kenney, his player profile, history and net worth.
| | |
| --- | --- |
| Name | Bryn Kenney |
| Profession | Professional poker player |
| Born | 1st of November, 1986 |
| Net Worth | $56 million |
Early Career
Kenney was born on November 1, 1986, in Long Beach, New York. Since early childhood, Bryn had a passion for games, especially the more cerebral ones. He was also a bit of an oddball, dressing and acting different from the other kids.
Fortunately, his mother supported his peculiar ways. Bryn was one of five siblings, and his mother didn't really have the time to micromanage him much. He had a photographic memory, which became very useful for his first love: tabletop card games.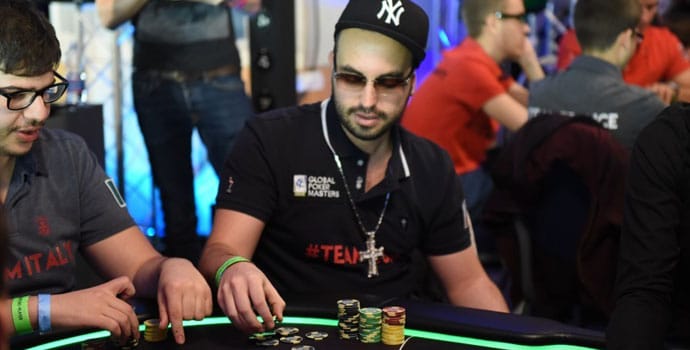 By age 12, he was crushing opponents in Magic: The Gathering duels, a very mathematical and strategic card game. At one point, he was the #1 player in the world in his age group. Playing Magic, he met players who would become extraordinary poker pros, like Justin Bonomo, Tony Gregg and Jose Barbero.
Then, the need for bigger prizes (and a less nerdy hobby) drove him to try his hand at poker. His first steps in poker were in six-max sit-n-gos in his grandfather's yard. He later started playing online, day and night, eating junk food and polishing his skills around the clock.
His first account was opened when he was barely 17, under his mother's name. Next year, upon turning 18, he opened his account, which he keeps to this day. By age 23, in 2007, he attended his first live cash tournament, the East Coast Poker Championships. The rest is poker history.
Professional Poker Career
In the years after 2007, Kenney continued to participate in live and online tournaments, with considerable success. Despite not achieving the high profile of some of the poker icons of the early 2000s, he continued to improve his abilities.
Bryn kept his relatively low profile through Texas Hold'em's popularity peak in the mid-2000s, but continued amassing winnings. Despite not making it to many WSOP final tables and largely avoiding the limelight, Kenney honed his skills. As the years passed, he became a sharper and more distinguished player.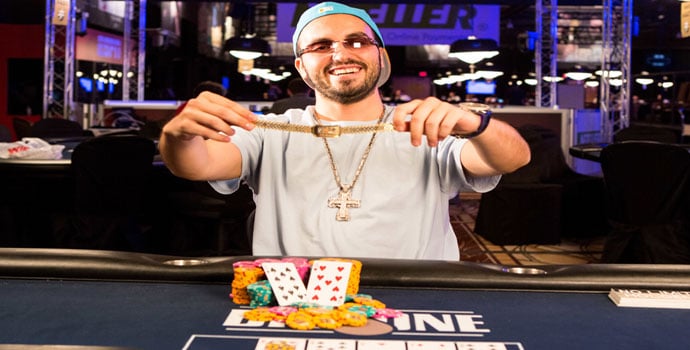 Seven years later, by 2014, Bryn gained recognition as one of the top players in the game. Years of online and offline experience had taken his game to the next level. That year, he finally won his first (and so far only) WSOP bracelet.
The event was a $1,500 10-Game Mix Six-Handed tournament, and Kenney took home a bracelet and over $150,000. At that point, Bryn started becoming a household name among poker aficionados, earning some long-overdue recognition.
A couple of years down the road, in 2016, Kenney beat a player with a much higher profile, heads-up. At the PokerStars Caribbean Adventure $100K Super High Roller event, Kenney faced off at the final table with Joe McKeehen. The previous year, McKeehen had won the 2015 World Series of Poker Main Event.
This $1,687,800 victory began to cement Kenney's status as an elite poker pro. A string of successful finishes and in-the-money placings raised Kenney's profile even further. By 2017, his name turned as many heads as Daniel Negreanu or Justin Bonomo would.
It wasn't just poker fans that were taking notice of Kenney. His player ranking continued to rise through these years, reaching unexpected heights. Finishing second at the No Limit Hold'em Triton Million for Charity tournament was Kenney's watershed moment.
The result pushed him to the 4th place of the Global Poker Index. It also drove him to the 1st position of the Hendon Mob All-Time Money List. As of January 2020, his live tournament winnings amount to over 56 million dollars.
Bryn Kenney Achievements at a Glance
Kenney has had a slow, gradual rise to the very top of poker pro rankings. He spent years climbing the poker rankings. His significant 2019 prize at the Trinity Million for Charity event pushed him to #1 of the all-time winnings list. He also made it to #4 in the global player rankings.
The following table showcases Bryn's biggest cash prizes.
Bryn Kenney Biggest Cashes
| | | |
| --- | --- | --- |
| Tournament | Winnings | Year |
| Triton Poker Super High Roller Series (Event #2, London, England) | $20,563,324 | 2019 (Aug) |
| Triton Poker Super High Roller Series (Event #6, Jeju, South Korea) | $3,062,513 | 2019 (Mar) |
| Triton Poker Super High Roller Series (Event #5, Montenegro) | $2,713,859 | 2019 (May) |
| PokerStars Super High Roller Eight Max (Event #15, Monte Carlo) | $1,946,911 | 2017 (Apr) |
| PokerStars Caribbean Adventure (PCA) Super High Roller 8-Handed (Paradise Island) | $1,687,800 | 2016 (Jan) |
More recently, Kenney has posted the following tournament results.
Bryn Kenney Recent Earnings
| | | |
| --- | --- | --- |
| Tournament | Winnings | Year |
| European Poker Tour (Event #20, Main Event, Prague, Czech Republic) | $19,377 | 2019 (Dec 11) |
| European Poker Tour (Event #50, Prague, Czech Republic) | $124,710 | 2019 (Dec 7) |
| World Poker Tour Seminole Rock & Roll Poker Open (High Roller Event #23, Hollywood, USA) | $354,565 | 2019 (Dec 2) |
Surprisingly, Kenney has only achieved modest WSOP results so far. The following table showcases his WSOP bracelet events.
World Series of Poker Bracelets
| | | |
| --- | --- | --- |
| Tournament | Winnings | Year |
| $1,500 10-Game Mix Six Handed | $153,220 | 2014 |
Bryn Kenney Net Worth
Bryn is the player with the highest lifetime winnings up-to-date. A high roller to the core, poker is at the center of every part of Kenney's life—including his finances. While Bryn enjoys hobbies like snowboarding and traveling, poker is what puts the money in the bank for him.
It's not just participating in the largest live tournaments, like the record-setting $1,000,000 buy-in Triton Million tournament. Bryn also likes to bet on his friends and associates. If you catch Bryn at a tournament, chances are he's paying the stake of several other players as well.
These risky investments have sometimes made Bryn Kenney's net worth swing wildly. However, they're also what allowed him to take home the biggest cash prize in history (over $20m), despite finishing second. This cash prize significantly increased Kenney's net worth.
In 2018, Bryn had an estimated net worth of under $30,000,000. After a spectacular 2019 with more than $28,000,000 in total winnings, Bryn Kenney net worth sits at around $56,000,000.
Personal Life
Kenney was raised in Long Island, New York. He was the oldest among five siblings, and always had a fondness for card games. He chalks that up to his mother, who used baseball cards to develop his memory as a toddler.
After years of dominating as a Magic: The Gathering player, Bryn made the switch over to online poker. He learned the game in real life, though, playing with friends in his grandfather's yard. $20, six-max backyard sit-n-gos were his first poker school.
As a young man, poker became almost an obsession. Kenney would spend every waking moment playing online, day and night, eating junk food and disregarding his health. He credits this time as having taught him a lot about the game, but admits it was unsustainable, healthwise.
Kenney's mother always wanted him to attend college, which was never an exciting prospect for the young poker promise. Still, wanting to please his mother, he enrolled in college shortly after graduating high school.
He decided to quit college and dedicate himself to poker, full-time, which he now considers a pretty unwise move. Bryn had no plan, no backup, and wasn't exactly a winning poker player yet. But bold moves have never scared Bryn.
As Bryn polished his game, he began to play higher and higher stakes. He also befriended other players, provided stakes for others in tournaments, and generally saw his balance swing wildly. These kinds of decisions would become characteristic of Bryn.
Bryn has a tendency to clean out his own winnings almost as fast as he can spend them. Between staking others in high roller events and his own expenses, Kenney sometimes finishes in the money without breaking even. But to Bryn, that's all just part of the game.
A poker player through and through, Bryn sees today's losses as the cost of tomorrow's winnings. And, if his lifetime winnings teach us anything, is that it's been an effective personal philosophy.
Conclusion: Dominant Dark Horse
Kenney may not be the flashiest of players or the most well-known. But no one knows how to make a buck playing poker like Bryn. Whether he's playing online, in a tourney main event or a high roller sit-n-go, Bryn can deliver the goods.
At 33 years old, most of Bryn's career is likely still ahead of him. Having conquered the #1 All-Time Winnings position, he's now aiming for #1 in the Global Poker Index. With his bold personal style and polished skills, it's likely only a matter of time before he claims the throne.
Sources