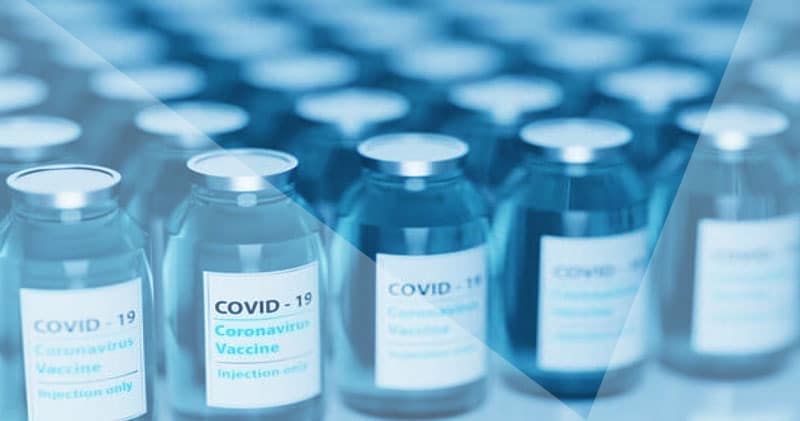 Starting next month, spectators at the Las Vegas Raiders' home games at Allegiant Stadium may need proof of COVID-19 vaccination to be allowed entry.
The move follows an announcement by casino operator MGM on Monday that it will be asking all staff in Vegas to get vaccinated by October 15th – or their jobs could be on the line.
The eagerly awaited return of conventions to the Las Vegas area may also see vaccinations play a major role. The Consumer Electronics Show (CES) announced this week that it would require all attendees of its January 2022 convention to be fully vaccinated before entry.
The 170,000-strong event brings people from all over the world to the Vegas strip. In 2022, it will include events at the Mandalay Bay and Aria casino resorts.
Optional Exceptions
The new option for companies to demand vaccination for employees and visitors to their premises was introduced by Nevada Governor Steve Sisolak earlier this month.
"It is an optional exception to the general mask requirement if the event operator chooses to require proof of vaccination for all attendees," the governor said on Monday.
"We're giving our private sector partners the choices and flexibility to lead in this area. We want them to take the first step by saying 'Governor, we're with you.' Because I believe they are with us. We're all together on this," he finished.
Late in July, the governor introduced a mask mandate for Nevada businesses in high-risk areas. That included Clark County, home to the Vegas Strip, and the state capital of Carson City.
Masks are widely considered to be off-putting to many visitors to large venues and events. Encouraging vaccination offers an alternative and can allow large crowds without the need for the masks to limit the transmission of COVID-19.
Las Vegas is desperate to get large events started again after a disastrous 2020 in which thousands of Nevada residents died from the virus and all Nevada casinos remained shuttered for long periods of the year.
The ability to do so without masks could be a big draw for event organizers.
Countering Trends
The state's largest employer, MGM Resorts, seems to agree with Governor Sisolak. It has been offering free COVID-19 vaccinations to all employees and their families for several months. However, with some still holding out, the decision could soon be made for them.
Earlier this week, MGM Americas CEO Bill Hornbuckle wrote a letter to employees confirming and outlining the vaccination plan.
"I know that for some of you, this may be an unwelcome development — a consideration that we did not take lightly when making this decision," his letter said.
"However, as one of the largest and most trusted operators and employers in our industry, MGM Resorts is determined to do our part to curb the spread of the virus."
From August 30th, all new workers will have to provide proof of vaccination or take up a voluntary vaccination from MGM before they start work.
Existing employees can continue to provide negative COVID-19 test results several times a week until October 15th. However, these cost $15 a time – an expense that can add up for the lowest-paid workers.
For the latest news on the COVID-19 pandemic and the effects it is having on casino businesses around the world, plus much more, keep checking gamblingtimes.com.