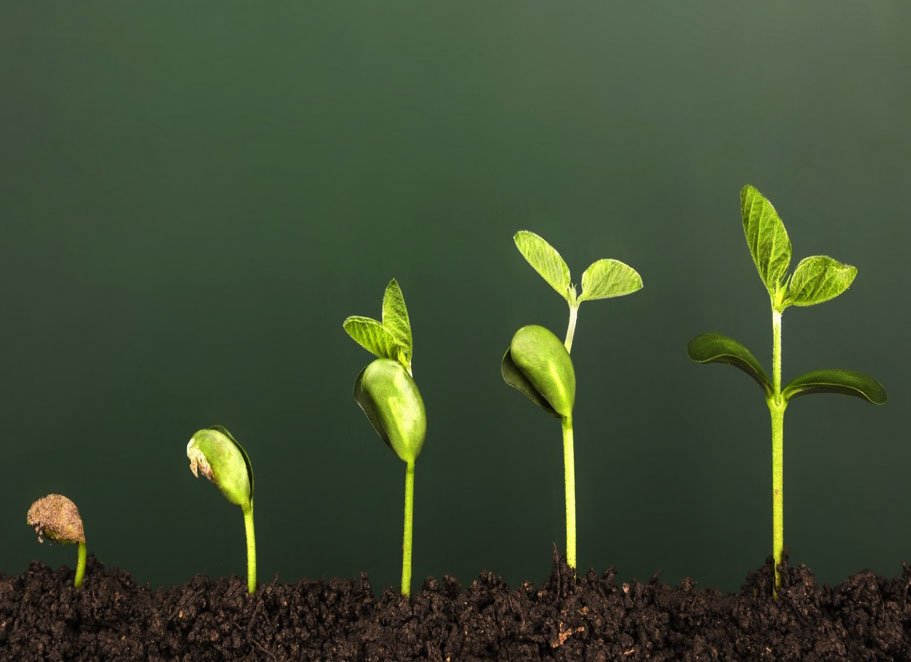 Online gambling is on the rise. The online casino revenue all-time high record set in October only lasted for a month. The November numbers were even higher for the state of New Jersey's online casinos, poker sites and sportsbooks.
The November online gambling revenue reached close to $27 million – $14 million of which came from NJ sports betting sites, the NJ Division of Gaming Enforcement reports.
In 2017 the New Jersey online gambling industry had revenues of total $245.6 million, which has already been surpassed by this years number, with one month left of this year. Historically we can see that the month of December is usually one of the strongest months based on revenue, so we're expecting another record month before we turn the page and enter a new year of gambling.
Another big milestone that the NJ online gambling sites will reach in December is the lifetime revenue of $1 billion.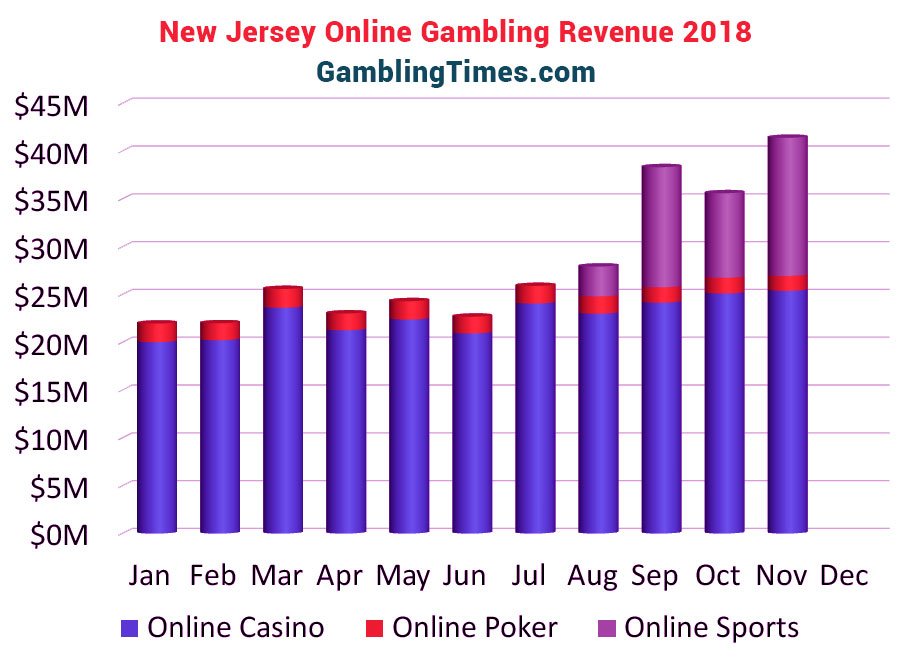 Highlights from the NJ online gambling revenue report
Here are some of the highlights from the November revenue report from the New Jersey Division of Gaming Enforcement.
November revenue based on vertical:
| Vertical | Revenue |
| --- | --- |
| Online casino | $25.4 million |
| Online sports betting | $14.4 million |
| Online poker | $1.6 million |
This makes the total revenue including online casino, poker and betting in November $41.4 million.
The year-over-year growth trends also show promise, as online casino revenues are up 35% and the total revenue is up by 30.7%.
This is including online poker, which has seen a decline of 13.7%.
The New Jersey online gambling market has still not seen a year-over-year decline in the revenue totals of any month, as shown in the below chart.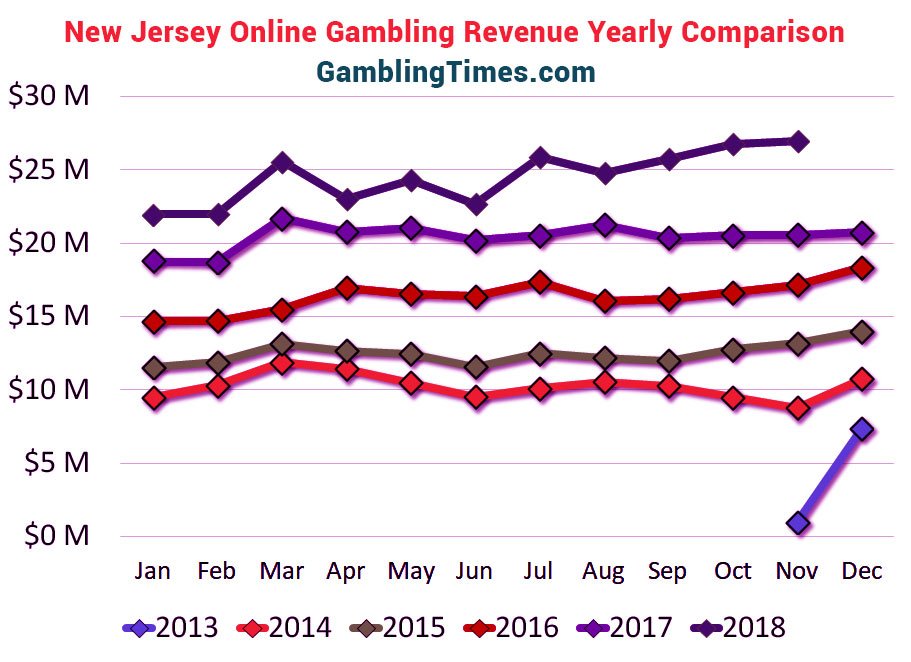 What this month will bring we can't really tell, but if you look at the above year-over-year chart, the month of December has always had higher revenue than in the previous month of November (even when excluding sports betting). This means we're set up for a record-breaking month, bringing in a lot of money in gaming tax to the state of New Jersey.