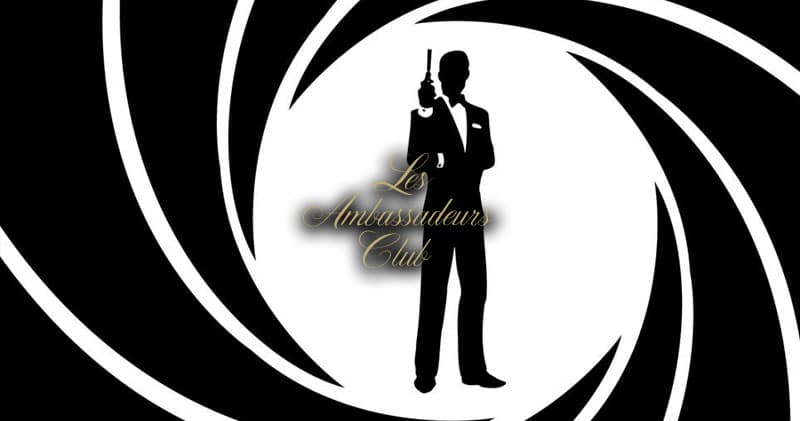 The prestigious Les Ambassadeurs casino in London is suing Chinese billionaire Yu Songbu for £10 million ($13.7 million) after the tycoon defaulted on debts racked up during a £19 million ($26 million) gambling session in April 2018.
The iconic venue in London's famously affluent Park Lane neighborhood rose to prominence in the 1960s as a place for high-rollers and celebrities to gamble discreetly. The main gambling room in Les A (as it is known by its high-end clientele) played center stage in the world's introduction to Sean Connery as James Bond in the 1962 film Dr. No.
In fact, the seminal catchphrase "Bond, James Bond" was first committed to film in the venue. Later that decade, the casino was also featured in The Beatles' musical movie A Hard Day's Night.
Fast forward 70 years, and a premium membership at Les A costs a cool £25,000 ($18,600) per year – without any gambling money included.
Subsequently Dishonored
Among the major visitors of the past few years was elusive Chinese billionaire Mr. Yu Songbu. Mr. Yu, once listed in Forbes' list of China's 150 richest people, made his fortune through controlling stakes in Herun Group. Herun businesses cross many industries, including real estate, shipping, logistics, energy, and other industrial investments.
Mr. Yu gambled some £19 million ($26 million) at the casino over five days in April 2018 – but his bank soon "dishonored" the checks, according to court documents.
The casino and Yu reached a settlement in late 2018, which saw the debt reduced to £16.5 million ($22.74 million) and an installment plan organized to finish paying off the debt.
However, within six months, Mr. Yu had defaulted on his first payment to Les A. Under the terms of their agreement, this meant the full debt was now immediately due.
The casino's lawyers served papers to Mr. Yu but were unable to contact him through his representatives. Instead, they were forced to send their documents to him through his official account on Chinese social media platform WeChat.
Mr. Yu then paid off another £10 million ($13.76 million) in 2019, leaving the outstanding debt at £6.54 million ($8.9 million). Les A has yet to hear from him since, according to official court documents.
Worldwide Freezing
This lack of contact forced the casino's hand, and it contacted the UK's High Court in 2020. The court ruled that the outstanding debt is certifiably still under Mr. Yu's liability – plus accrued interest and legal costs. That takes the total debt now owed by Mr. Yu to a round £10 million ($13.7 billion).
Despite that ruling, Les A wanted more. It asked the court to take the only direct action possible in this case – a global freezing injunction on Mr. Yu's account until the debt is paid.
However, UK judges refused to enact the injunction. They ruled that Mr. Yu (and his finances) was at no "real risk of dissipation" and that they were confident the debt would be repaid without resorting to unilateral action.
Mr. Yu has been a frequent visitor to the UK for several decades. He owns many properties and investments in the country, including the £10 million ($13.76 million) Hertfordshire country house once favored by Queen Victoria, Brocket Hall.
For the latest info on the world's biggest gamblers, plus gambling companies and their fortunes, keep checking gamblingtimes.com/news.