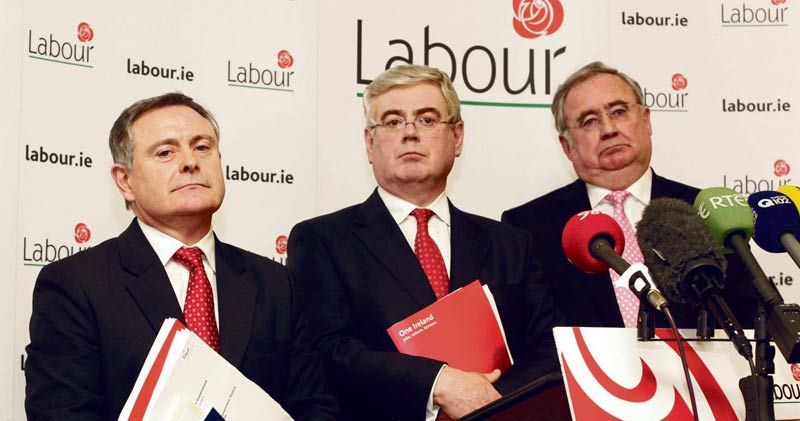 The Irish Labour Party has put forward a bill that may see all kinds of gambling advertising banned in the country, other than sponsorships.
Ireland has the 7th highest gambling spend per head in the world, with a yearly bet turnover of nearly €9.8 billion ($11.875 billion).
"Gambling addiction is a silent scourge across the nation, which is why the Labour Party has published legislation to address this national problem,"

Mark Wall, Labour Party shadow sports senator
Senior Labour party figures had little time for mincing words on this topic. "We're introducing legislation to ban the manipulation carried out by the industry which is one step forward in addressing this issue," said Dublin North representative Aodhán Ó Ríordáin.
Totally Unacceptable
Local media also called attention to reports of children seeing gambling advertisements while being home-schooled during the COVID-19 pandemic.
"While people are home-schooling their children during the day, they're faced with gambling ads, and their children are asking them what these various companies are offering. That is totally unacceptable in this day and age," said Mr. Wall.
The Irish Labour Party Leader Alan Kelly said the situation is a "crisis" that "needs to be fully regulated and advertising dealt with."
Ireland's College of Psychiatrists has also called for changes to gambling advertising patterns, although it stopped short of recommending a complete ban. It cited the long-suspected but never completely confirmed stats that Ireland's problem gamblers have upped their online spending during the pandemic period.
Over the past year, the gambling world has faced many accusations that the COVID-19 pandemic would increase problem gambling rates. That seems to make sense on the surface, as more time inside and more financial pressures could make online gambling more attractive to some.
However, the data has not borne that out in most countries that have done organized studies of it – such as in Spain last year.
Long-Awaited Reform
This new bill by the Labour party may also be partly driven by good optics, as most Irish do agree that their gambling laws need to be updated in some way.
The last official Gambling Act in the country has not been updated since 1956.
Despite the lack of clear regulation – or, indeed, a regulator – the Irish enjoy a gamble online. They're in the world's top ten biggest online gambling markets, yet they don't even have a regulator.
The current government's failure to introduce timely changes to the legislature has led many Irish people to favor any kind of proposed reforms.
There have also been several high-profile problem gambling cases in recent years, such as that of Tony 10, a post office employee who gambled a ridiculous €10 million ($11.8 million) over a five-year period.
There's no doubt that Ireland needs new laws to at least set some kind of regulatory framework for gambling companies that serve customers in its borders. Whether an entire advertising ban is the right answer is debatable.
Whatever the outcome, GamblingTimes.com is here to keep you updated on this legislation and all the other important law changes from all over the gambling world. Just keep checking our news section for the latest in Gambling!