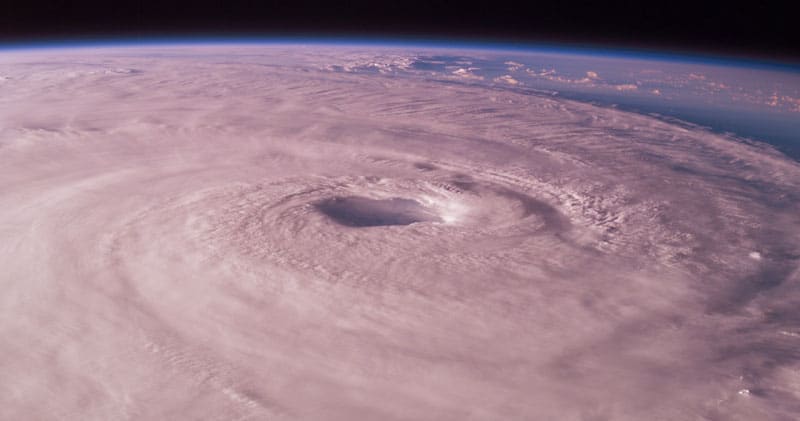 Many casinos in the southern US Gulf Coast states were closed over the weekend and into Tuesday morning, as Louisiana and Mississippi bore the brunt of Hurricane Ida's landfall.
In the famous city of New Orleans, many areas are still without power after Ida's 150 mph winds blew a utility tower down and into the Mississippi River.
Over 1 million people in the Gulf Coast region may see their power out for several days as a result.
However, a much-feared repeat of the deadly flooding that happened during Hurricane Katrina in 2006 was not on the cards.
A substantial power cut is no small problem. However, the city's levees and dams were much better prepared this time – meaning the Big Easy was spared the kind of scenes that killed over 1,500 people 15 years ago.
To make things even more serendipitous, Ida made landfall on the exact same date that Katrina did over a decade and a half ago.
For now, though, four deaths have been reported. A tragedy, of course, but the general sense is that things are not as bad as they could have been given the strength of Ida as a Category 4 storm.
Anticipated Reopening
Still, all twelve casinos in the Gulf Coast area have been closed up over the weekend. After all, they can't operate without power.
However, other casinos that are still on the grid were still closed, as treacherous conditions made it unsafe for guests and staff to travel to and from venues.
Other casinos saw parts of their business flooded or damaged by the storm. The Golden Nugget in Biloxi, Mississippi, saw its parking garage completely inundated with several feet of water – for the second time in the past year.
Harrah's in New Orleans, one of the biggest casinos in the region, posted an update on its website on Monday with no clear time for reopening.
"Harrah's New Orleans is currently closed due to Hurricane Ida. We look forward to welcoming you back once it's safe to do so. Take shelter and stay safe," said the website banner into Tuesday afternoon.
Verified Safe
In Mississippi, the Gaming Control Board will be sending out administrators to check that each casino is ready to reopen after storm waters subside.
The Gulf Coast states are no strangers to hurricanes, with last year being a particularly volatile season. This year hasn't been as bad so far, but Ida was still one of the five strongest storms to ever make landfall in the US.
Last year, Hurricane Laura killed 45 people and completely wrecked several of Louisiana's famous riverboat casinos. One of them, the Grand Palais on Lake Charles, was blown away from its moorings and into a nearby Interstate bridge.
Luckily, Ida doesn't seem to have hit any Riverboat casinos (or people) so hard. Despite its massive record-breaking wind speeds, the state's efforts to prepare for hurricane season this year seem to have paid off, with Ida not causing nearly as much damage as many might have expected.
According to Biloxi's Sun Herald newspaper, most Mississippi casinos will be reopening on Tuesday evening or Wednesday morning. Mississippi online casinos and Mississippi sports betting sites were unharmed by the events.
For the latest updates on the fortunes of physical casino venues across the US and the wider world, plus much more, keep checking gamblingtimes.com.