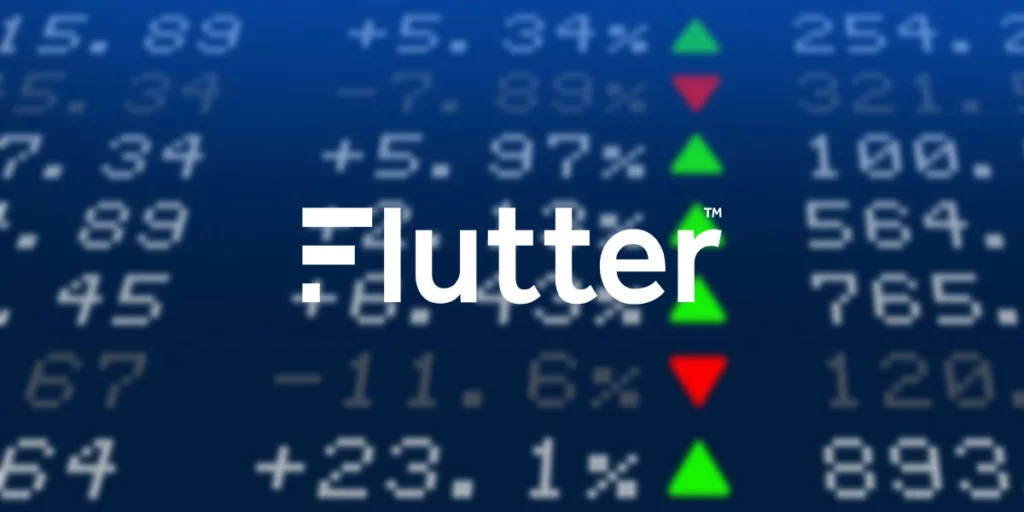 Flutter Entertainment experienced a tumultuous third quarter in 2023, with its shares plunging nearly 12% following the release of its Q3 results. Despite an 8% year-on-year increase in revenue, reaching £2.04 billion, the company's announcement of expecting to hit the lower end of its full-year 2023 guidance led to a significant drop in stock value.
Gaming Compensates for Sports Betting Dip
The period saw a 2% decline in sports betting revenue, totaling £1.12 billion. However, this was balanced by a notable 22% increase in gaming revenue, which rose to £914 million. Peter Jackson, CEO of Flutter, commended the group's performance, noting it as a "strong quarter" during a traditionally quieter season.
Jackson's Outlook
Jackson highlighted the global appeal of Flutter, stating, "We remain the number one choice for sports betting and gaming customers globally, and our 16% growth in average monthly players augurs well for our continued growth and market leadership." He further asserted the company's adaptability to various market challenges and opportunities, thanks to its diverse brand portfolio.
Regional Performance Highlights
In the US, Flutter saw a 12% revenue increase to £668 million, largely driven by the robust performance of its FanDuel brand and significant marketing investments. This led to a 37% rise in new sports betting and iGaming players compared to the previous year. Jackson expressed particular satisfaction with the company's progress in the US.
The UK and Ireland markets also showed positive trends, with an 11% revenue increase to £566 million. This growth was primarily driven by a 6% increase in sports revenue, boosted by the rising adoption of Betbuilder.
Challenges in Australia
Conversely, the Australian market presented more challenges, with an 18% year-on-year revenue decline to £262 million. The competitive racing market and sequential decline in sportsbook revenue were significant factors. Flutter anticipates continued challenges in the Australian market into 2024, compounded by regulatory changes, including a ban on credit card deposits. Despite this, Jackson remains confident in Sportsbet's market position.
International Division's Mixed Outcomes
Flutter's International division saw a 16% revenue increase to £539 million, primarily due to the acquisition of Sisal and organic growth. However, on a pro forma basis, sports revenue dipped by 7% due to customer-friendly sports results. The gaming segment showed growth, particularly in India and Turkey, while Italy experienced a slight revenue decrease.
Full-Year 2023 Guidance
For the full year of 2023, Flutter anticipates its adjusted EBITDA, excluding the US, to be around £1.44 billion, at the lower spectrum of its initial forecast. This projection considers factors like favorable sports results for customers and adverse foreign exchange movements. In the US, revenue is expected to hit £3.75 billion, with an adjusted EBITDA of £140 million, aligning with the mid-range of previous estimates.
At the time of publishing this article the Flutter stock (FLTR.L) is trading at 12,435.00 (-9.28%)