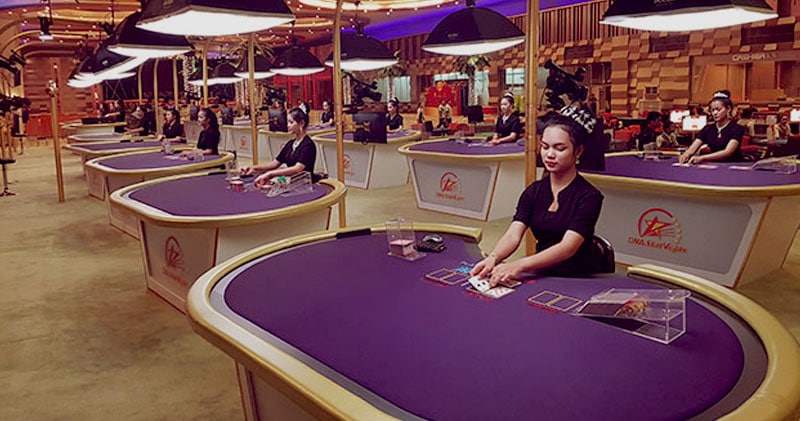 Gambling firms in France, Korea, and the USA have all publicly expressed their financial concerns this week after new restrictions aimed at tackling the local outbreaks of the global COVID-19 pandemic were introduced in each of those countries.
New York's Moody's and Fitch Ratings, two of the biggest financial rating firms in the world, have declared a less than positive outlook on the short-term future of gambling operators across the globe.
"The pandemic's severe impact to casino operators around the world and uncertainty regarding the sector's recovery trajectory drives the Negative Outlook for a majority of Fitch's rated gaming universe," Fitch said in a recent statement.
That comes despite the unusually large number of massive gambling mergers and buyouts that have happened this year. One such deal created the world's largest gambling company, Flutter Entertainment, back in May.
Local to Global
In Korea, some analysts are reporting that Grand Korea Leisure may lose upwards of $53 billion in 2020/21. The latest round of casino closures in the Asian country means a two-week shut down until at least December 8th.
Grand Korea Leisure operates two casinos in Seoul, South Korea's capital – Gangnam COEX and Gangbuk Millennium Seoul Hilton.
They expect to lose around $4.6 million in income over the two weeks of the shutdown.
In France, the country's official governing body of horse racing, France Galop, says the industry has "naturally suffered" under the latest lockdowns.
Although the overall turnover of French horse racing had recovered to above pre-pandemic levels in July, revenues have been on a downward turn since then.
Even though races are going ahead, crowds are still not allowed to attend racetracks. That is obviously a considerable source of revenue gone off the bat, but it seems French customers are also reluctant to visit physical betting shops.
Revenues in October were just above the yearly average from the past decade, but so far in November (since a national lockdown was imposed), daily wagers have been down 20 or 30% on most years.
France Galop suggests that, if the trend carries on, the country's industry will lose out on about €30m ($35.6m) and may even post a net loss for the year.
Losses Across the Board
Across the Atlantic in the USA, many casino operators are facing similar situations. In Michigan, all casino venues have been closed since November 18th and will remain so at least until December 8th.
Between the three biggest casinos in the state – MGM Grand Detroit, MotorCity Casino, and Greektown – an estimated $70 million in revenue could be lost.
The city of Detroit is surprisingly reliant on casino revenues for tax dollars in the modern era, with about $600,000 a day in tax revenue lost throughout the June shutdown.
A similar figure is to be expected during this shutdown, although revenues have already been down for months as casinos have been operating at reduced capacity since the summer.
Even Las Vegas, already struggling to attract customers to its legendary Strip, has seen a three-week ramp up in coronavirus restrictions come into force in the past week.
For the latest on the global effects of the COVID-19 pandemic on gambling markets, plus much more, keep following GamblingTimes!