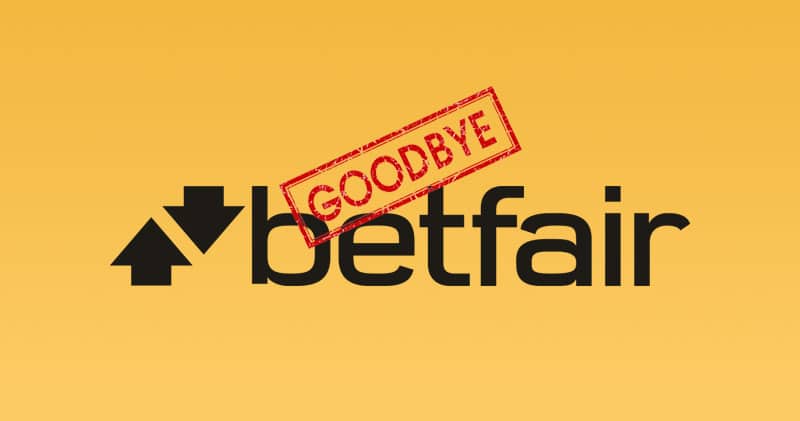 Since Flutter Entertainment, formerly Paddy Power-Betfair, merged with the Stars Group earlier this year, it's been making many adjustments to its global business.
In the latest decision by the newly minted biggest gambling company in the world, the New Jersey division of Flutter's betting exchange platform Betfair will be closing down on October 1st, 2020.
Last month, Flutter pulled the plug on the Stars Groups operations in Macau, Taiwan, and other "grey area" Asian markets. This month, it's the turn of Betfair NJ.
The platform launched in the US in 2016. It aimed to provide Americans with the same hugely popular service they offer in the UK and other European markets – a betting exchange.
Such a platform allows different users to both post their own wagers and odds for sports events, as well as bet on others' odds.
For example, you might find someone offering exceptionally long odds on the otherwise considered favorite. Or, you might find short odds a rank outsider.
In either case, betting exchanges allow the market to come to its own conclusions about the chances in a sporting event. You would have thought this kind of decentralized free-market approach would have been a hit with Americans, but sadly, it wasn't meant to be.
Never Hit
Because of this community approach to betting, Betfair requires many bettors and aspiring oddsmakers to take part. The fragmented nature of the States' gambling laws meant this community building was always going to be a struggle for Betfair.
Since Betfair merged with Paddy Power and the Stars Group, its US division has been overseen by another acquisition of the group – the massively successful fantasy-sports and betting site FanDuel.
FanDuel COO Kip Levin had this to say on Betfair NJ's demise, speaking to Thoroughbred Daily News. "For a variety of reasons, including a customer base used to exotic wagers and a reluctance by major US racing associations to embrace the different business model, it never hit the critical mass needed for it to be viable."
When Betfair NJ launched in 2016, it was confident that California might also legalize online sports wagering in the near future – a big gamble that hasn't paid off for the British company so far.
Betfair was also limited to allowing bets on a few local horse racing tracks for its opening year. This stymied its growth during the important initial interest phase.
Apparently, despite the huge growth figures depicted for the US online betting market in the near future, many US horse racing insiders were not keen on the Betfair business model.
Some racecourse operators and horse trainers allegedly even expressed concern that an open betting exchange could lead to insider betting and other corrupt practices.
Another stumbling block was US racecourse's insistence on receiving a percentage of Betfair's commission from every wager – rather than the yearly flat fee they operate on in Europe.
This meant Betfair NJ's commission rate was 12% of any win, rather than the much lower 5% offered in the UK and European markets. That's a big pill to swallow for new customers, which also hit them hard when trying to build a base.
"I still think the exchange is a good product that could have been successful if we were able to get signals from the major jurisdictions," a former Betfair NJ employee also told Thoroughbred News.
Clearly, some other companies agree. Even as the world's biggest betting exchange brand has failed in New Jersey, start-up SportsTrade has inked a deal with Atlantic City's Twin River Gaming to launch a new online betting exchange in the state sometime in this quarter. 
Here's hoping it fares better than Betfair NJ, which this month bowed out of the US market after just four short years.
For the latest updates on New Jersey's sports betting market and regulatory news from elsewhere across the US, keep checking GamblingTimes.com.