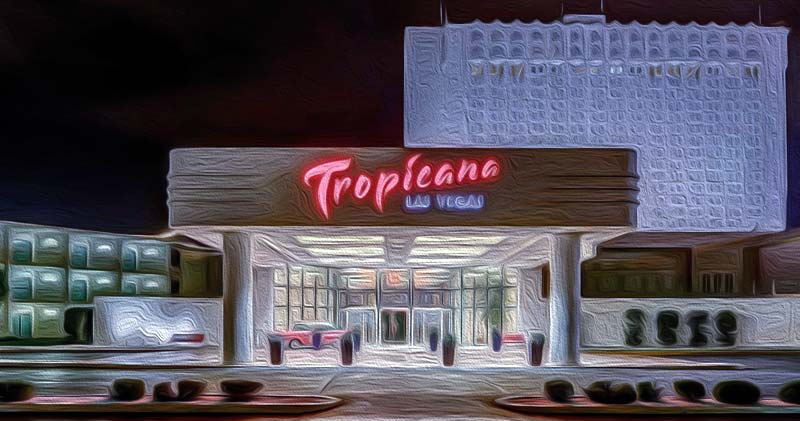 Former NBA star Jackie Robinson and Bally's Corp are just two of the big names that will be pumping money into the Vegas strip over the next year.
Bally's, a national Rhode Island-based casino and resort operator, has this week finalized a deal to buy the famous Tropicana Las Vegas Hotel and Casino from Gaming and Leisure Properties Inc.
The final price will be "approximately $308 million," according to an official press release from Bally's via PR Newswire. The deal, pending regulatory approval and other requirements, should be completed by early 2022.
Meanwhile, 1979 NBA Championship winner and long-time Vegas resident Jackie Robinson is the face of a multi-million plan to build a new resort and hotel complex on the north end of the Vegas Strip.
All Net Arena
The All Net Arena project was given the go-ahead by local politicians during the Clark County Zoning Commission's latest meeting this week.
The initial investment will be $12 million, although this is expected to rise.
Mr. Robinson, 65, is a former Vegas University ball player and NBA Championship winner with the Seattle Supersonics.
He has previously said the All Net Arena project could cost "up to $3 billion" – although you should probably take that with a pinch of salt.
Most recently, he told reporters the plans were "really cool," a statement which is now echoed on the development's official website.
All Net has owned the 27-acre site since 2014, and although it has been levelled and cleared, not much else has happened since then.
Set to feature two hotel towers and a 20,000-seat arena (which Mr. Robinson is rumored to want to use to bring an NBA team back to Las Vegas), the site is now down to start building work early in 2022.
Significant Redevelopment
In another big piece of investment in Las Vegas, Bally's purchase of the Tropicana site could see it "explore significant redevelopment of the property, which we believe will enhance its financial profile."
This will be Bally's first property on the Las Vegas Strip. The company is not related to Bally's Hotel and Resort – which is actually run by Caesars.
Caesars sold the Bally's brand and operations to Twin River Holdings in 2020, and it now operates under the Bally's name. However, Caesars was allowed to keep the Las Vegas casino name as part of the deal.
Bally's currently operates a full dozen casinos across the US, including in Atlantic City, New Jersey, and Biloxi, Missouri.
It also bought out MontBleu Resort and Casino in Nevada last year. At the time, the move sparked speculation that the company might use that Nevada license to move into Las Vegas at a later date – and that has now come true.
"Landing a preeminent spot on the Las Vegas Strip is a key step for us. The Strip is visited by over 40 million players and guests per year, which we believe will significantly enhance Bally's customer base and player database, as well as unlock marketing opportunities to leverage the iconic Bally's brand," said Bally's CEO and President, George Papanier.
For the latest news on the big movers and shakers' investments in Vegas and other casino hubs around the world, plus much more, keep checking gamblingtimes.com!