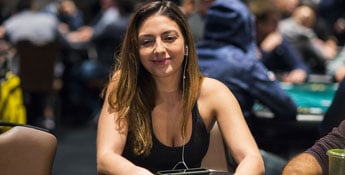 Kelly Minkin Net Worth: Kelly Minkin's life story is one of success and determination. With two degrees in medicine and law, her intellect is a force to be reckoned with. This comes as a result of her tenacity and dedication, which extend beyond her law career.
However, she doesn't just keep her skills to the courtroom as a medical malpractice attorney. Kelly chooses to spend her free time raising the stakes in the poker across the country. With a high net worth, she is one of the faces to remember in poker.
Her nickname MachineGunKelly, tells you all you need to know about her playstyle. Extremely fierce and competitive, she will give any of her opposition a run for their money as she makes a name for herself in poker. Watch out for her meteoric rise.
| | |
| --- | --- |
| Name | Kelly Julia Minkin |
| Nickname | MachineGunKelly |
| Profession | Professional poker player |
| Born | 29th of Mars, 1987 |
| Net Worth | $1.4 million |
Early Career
Raised in Arizona, Kelly Minkin always wanted to be a doctor, but fate had different plans for her. She went to the University of Arizona to get a double major in Cellular and Molecular Biology, quite an impressive feat. However, when it came time to take her MCAT, she balked procrastinating because of her perfectionist nature.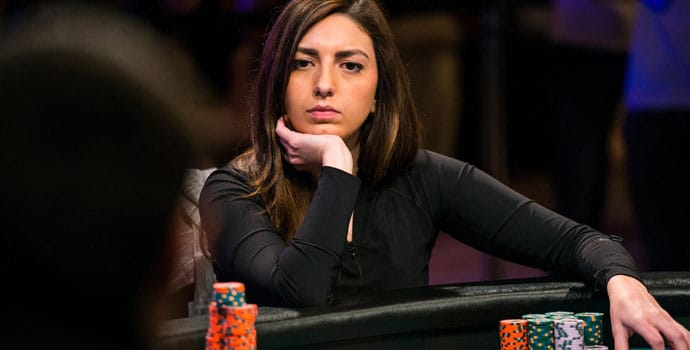 Although she was a severe go-getter student who didn't spend any time partying, Kelly felt unprepared to take the MCAT. On the other hand, she did find the LSAT to be more straightforward, requiring more logic than memorization and tried her hand at it. When she passed well, she decided to go to Arizona Summit Law School.
Initially, she planned to go there for a while and then go back to medicine, however, she enjoyed her studies, and that pushed her to keep going. When Minkin finished, she became a Medical Malpractice Defense Attorney. Despite the demanding nature of her job, she was able to find time to pursue her other affection, poker.
Kelly Minkin had been involved with casinos for a long time before going pro. She had learned to play poker with her father and brother before starting to go on her own to relieve some boredom. In college, she began to get more serious, raising her stakes from $3-$6 to $4-$8.
Professional Poker Career
Everything changed when her father encouraged her to sign up for 1,000 USD buy-in Arizona State Poker Championship. Proceeding to do this, she was able to win big coming in at second place with a grand $151,983 winnings. Before this, she had never been involved in tournaments, but now she decided to move into tournament play.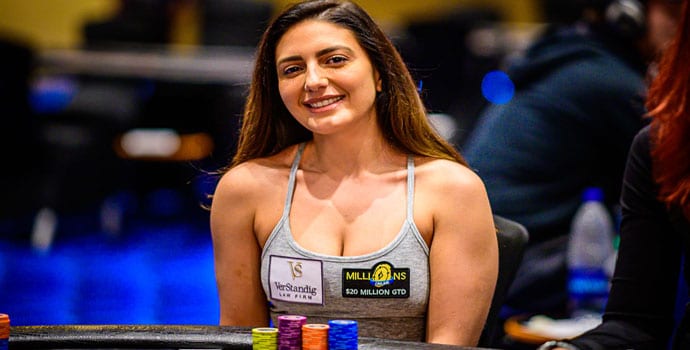 In 2015, Kelly participated in the $500 preliminary event at the L.A. Poker Class in January, where she won USD 54,630. The following month, she made her biggest winning with 3rd place at the $3,500 buy-in Championship for the Lucky Hearts Open, earning her a whopping $262,912 at the Poker World Tour.
In the summer of the same year, she placed 29th in World Series with an earning of 211,821 USD. At this point, Kelly was 28 and an active attorney. However, she went inactive mostly for 2016 and 2017 not making any big wins saving for the $1,675 Hold'em at which she made 95,000 USD.
Minkin returned with a vengeance in 2018 cashing in $156,000 at the $10,000 Hold'em – Main Event Championship in July. Here she came in 50th place, but she was the last woman holding on in the event. Also, her skill and confidence won her a strong following. Unfortunately, the cards were against her; she was forced to withdraw.
She continued to have some smaller wins throughout the year with one big win at the $5,000 pay-in Hold'em with No Limit – World Poker Tournament best bet Bounty Scramble Championship in October. Here, she came in at third raising the Kelly Minkin's net worth by $146,000. These two successes remain her most significant victories to the present day, which is no small feat.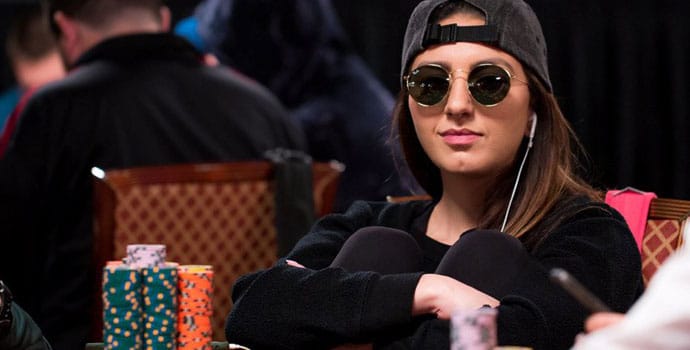 In 2019, she failed to repeat any of her major successes coming in 595th place in the No-Limit Hold'em, raking in only $24,000. Kelly made her most recent cash-in in Canada of all sites, coming in at 7th place with a prize of 64,000 USD. The future has yet to show what will become of this tenacious poker player.
Kelly Minkin: Achievements at a Glance
Kelly Minkin's Biggest Cashes
| | | |
| --- | --- | --- |
| Tournaments | Winnings | Year |
| $3,500 No Limit Hold'em $3 Million GTD – World Poker Tour | $262,912 | 2015 |
| $10,000 Hold'em WSOP | $211,821 | 2015 |
| $10,000 No Limit Hold'em WSOP | $156,265 | 2018 |
| Arizona State | $151,983 | 2013 |
| $5,000- No Limit $1 Million GTD – World Series of Poker | $146,973 | 2018 |
Kelly Minkin's Recent Earnings
| | | |
| --- | --- | --- |
| Tournaments | Winnings | Year |
| No Limit Hold'em – World PT Main Event | $ 64,692 | 2019 |
| $ 400 No Limit Hold'em Poker – Multi-Bag Bonus Event | $2,401 | 2019 |
| $ 570 No Limit Hold'em Poker Event 20 | $3,000 | 2019 |
| $ 1,100 No Limit Hold'em Poker Event 18 | $26,130 | 2019 |
| $ 210 + 40 No Limit Hold'em Poker the Comfy Monster Stack | $7,910 | 2019 |
Kelly Minkin Net Worth
Kelly Minkin, despite all her success, still works as a lawyer who pays pretty well but nothing in comparison to what she has made in her career as a Poker player. With only seven years of active playing, Kelly Minking net worth is approximately $1,486,434 over her whole career.
Overall, her position isn't too bad. With what she has achieved, many have high hopes for her career. In poker, her popularity stands at 147th place, and she is ranked in Global Poker at 321st place. Not a bad place for her position in her early thirties with her prime years before her.
In Arizona, Kelly stands at 14th place for the All Times Money list. While that is pretty impressive, in the whole U.S., her position is in the top 1000 for the same directory, which makes her one wealthy individual by any standard. One may wonder why she hasn't quit her day job and just gone into gambling full time.
Personal Life
As mentioned earlier, her brother and father heavily supported her deafening rise in the world of professional poker. She is an extremely private person with little about her personal life on social media, so there is not much to learn about her life other than her poker career.
She is recently married, but with her lack of presence on social media little is known of her husband. Also, in other news, in August of 2019, she moved on in her work career to become a partner at The VerStanding Law firm in Potomac, Maryland, which seems to indicate she also moved from her home state of Arizona where her earnings are listed.
This VerStanding Firm helps to support poker players in their attempts at making money in the game legally. They assist small companies as well as assist in bankruptcy and criminal defense. Kelly's life passion of playing cards has been able to make its way into her professional career since the change.
Conclusion: The Brilliant Life
Kelly Minkin is a successful lawyer and poker player. Now as a partner in her own firm, it is a wonder that she is able to still keep playing poker even as a part-time profession. Kelly Minkin's net worth is estimated over $1 million, making her someone to keep an eye out for as a poker enthusiast.

As the last woman standing two times in the World Series of Poker Main Event in 2015 and 2018, Kelly Minkin is a formidable face in poker. Her participation in various online tournaments has been significant. At this rate, she will rise to become one of the best female professional poker players in the world.
Sources