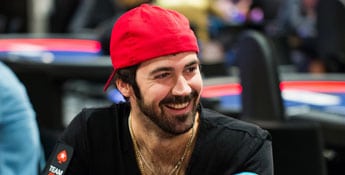 Jason Mercier Net Worth: Jason Mercier has proved himself to be one of the most talented and successful poker players in the world. With live earnings of over $18 million and 5 WSOP bracelets he is certainly one to watch.
He is a fun, hyper-aggressive player and very well liked in the poker circles. With an 'in it to win it attitude,' he is up there with the best.
This page will take a look at the life of Jason Mercier, how he rose from playing poker after school, to being one of the world's most entertaining and exciting players in poker history.
Jason Mercier is a poker legend and this article will provide everything you need to know from his early career, big wins, his family and personal life. We will also reveal the estimated Jason Mercier Net Worth.
| | |
| --- | --- |
| Name | Jason Mercier |
| Nickname | treysfull21 |
| Profession | Professional poker player |
| Born | 12th of November, 1986 |
| Net Worth | $18 million |
Early Career
Jason Mercier was born in Hollywood, Florida, on November 12th, 1986. His father was a considerable influence and instilled a drive in him to be the best at whatever he does.
Jason's father, Rick, is the chief operating officer of a golf cart company. Mercier and his father possess a work ethic that you have to be in it to win it!
Jason found out early on that an academic career was not the path for him. He attended Florida Atlantic University, with a plan to become a math teacher. However, it was clear that this was not for him and dropped out after only one year.
He started playing online poker in 2004, and although Jason was winning from early on, it wasn't enough to sustain himself financially. Because of this, and a promise to his parents, he took a job in a grocery store and completed his college education at Broward Community College.
In between work and studies, Jason was beginning to move towards a career in online poker. It did not take long for him to have his first big success.
In 2008, he had his first big win, securing victory over 700 players at San Kemo's European Poker Tournament. Winning his first major live event at just 21 years old and also securing a payout of $1.3million.
Professional Poker Career
After winning his first big tournament, 2008 continued to be a very exciting year for Mercier. He went on to claim a table position at Barcelona ETP, finishing 6th and netting $324,000.
Mercier was beginning to carve out a name for himself in the poker world and went from strength to strength over the next decade.
His good luck would continue, and by the end of 2008, he had won over $2.7 million. Picking up first place in the European Championships High Dollar Roller Event, in London, with a $944,847 payout.
In London, Mercier was up against high profile players and online pros such as John Juanda, Mike 'Sirwatts' Watson, and; Scotty Nguyen. Following his victories in 2008, Mercier was fast on his way to becoming a big name on the All-Time Money Lists.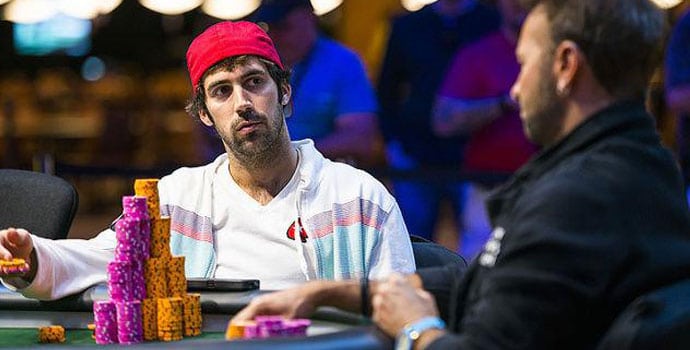 In 2009, Mercier won his first WSOP bracelet (World Series of Poker). The bracelet is one of the most desired non-monetary prizes a poker player can win. Mercier won the bracelet in the $1500 Pot-Limit Omaha event, taking $273,000 in first place winnings.
Later in 2009, Mercier took 4th place at the WSOP Europe Main Event, earning $440,000 in prize money.
Mercier's achievements in 2009 led to him being named 'Player of the Year' by Buff Magazine. Mercier continued to be a big name in the poker world and, over the two years, received multiple payouts of five and six-figure sums.
It wasn't until 2011 that Mercier was to take his second WSOP bracelet. He won the $5,000 6-Handed Pot-Limit Omaha event and received a payout of $619,575.
In June 2014, Mercier Mercier received his biggest payout to date. Competing at the Bellagio in a $100,000 Super High Roller, he lost to Dan Smith. Being placed second would have been a disappointment, but second-place prize money of $1,622 million would have eased the pain.
In 2016 Jason Mercier was awarded his fifth WSOP bracelet. He is now the 24th player to have won at least five bracelets. Mercier has netted a total of $2,186,556 from his five WSOP titles. As well as winning five bracelets, he has made the final table 17 times.
His success in the World Series of Poker also saw him take the runner up at 2015 $10K Pot-Limit Omaha event, where he earned $572,989. In 2016 he earned $168,936 at a Razz event by finishing 2nd place.
Mercier was named World Series Player of the year in 2016, which has helped to cement his name as one of the greatest players of the decade.
More recently, he gained two titles from the Seminole Hard Rock Poker Open. In 2017 taking home $794,600, and in 2019, when he won the $50K event for $715,860.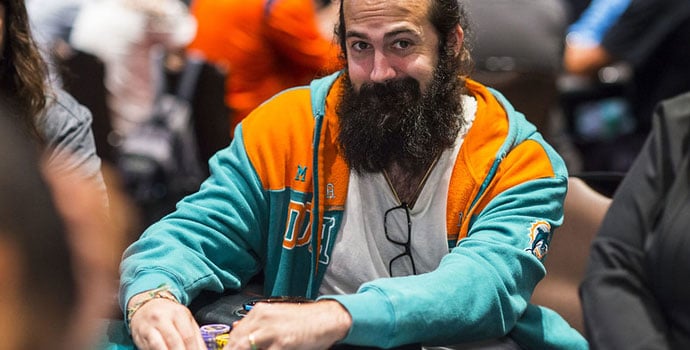 Although Mercier claims to enjoy playing live poker more, he has also had big wins in online poker. Winning two World Championships of Online Poker (WCOOP) and five Spring Championship of Online Poker (SCOOP) events between 2010 and 2016.
2015 was a momentous year for Mercier; he took three SCOOP events landing him a total of $252,057 in winnings. But his biggest online poker win came in 2010 at the WCOOP, where he took home $491,715 for first place.
Jason Mercier Achievements at a glance
European Poker Tour (EPT)
| | | |
| --- | --- | --- |
| Tournament | Winnings | Date |
| San Remo, Season 4 | $1,300,000 | 2008 |
| High Dollar Roller, London | $944,870 | 2009 |
World Series of Poker Bracelets
| | | |
| --- | --- | --- |
| Tournament | Winnings | Year |
| $1,500 Pot-Limit Omaha | $237,415 | 2008 |
| $5,000 Pot-Limit Omaha (Six Handed) | $619,575 | 2011 |
| $5,000 No-Limit Hold'em (Six Handed) | $633,357 | 2015 |
| $10,000 2-7 No-Limit Draw Lowball Championship | $273,335 | 2015 |
| $10,000 H.O.R.S.E Championship | $422,874 | 2016 |
World Championship of Online Poker
| | | |
| --- | --- | --- |
| Tournament | Winnings | Year |
| $1,050 No-Limit Hold'em | $435,862.07 | 2010 |
| $10,300 8-Game (High-Roller) | $253,425.00 | 2012 |
Spring Championship of Online Poker
| | | |
| --- | --- | --- |
| Tournament | Winnings | Year |
| $215 8-Game | $21,242.00 | 2014 |
| $2,100 FL Badugi | $39,200.00 | 2015 |
| $2,100 NL 5 Card Draw | $34,400.00 | 2015 |
| $2,100 NL Hold'em [4-Max] | $178,457.73 | 2015 |
| $215 PL Omaha Hi/Lo [6-Max | $22,572.00 | 2016 |
Jason Mercier Biggest Cashes
| | | |
| --- | --- | --- |
| Tournament | Winnings | Year |
| Super High Roller Las Vegas | $1.6 million | 2014 |
| EPT Grand Final High Roller | $1.462 million | 2013 |
| EPT – 4 – Sanremo, Sanremo | $1.372 million | 2008 |
| EPT – 5 – London, London | $944,857 | 2008 |
| Seminole Hard Rock Poker Showdown, Hollywood | $794,600 | 2017 |
Jason Mercier Recent Earnings
| | | |
| --- | --- | --- |
| Tournament | Winnings | Year |
| World Poker Tour – WPT Seminole Rock & Roll Poker Open, Hollywood | $111,150 | 2019 |
| Seminole Hard Rock Poker Open, Hollywood | $73,855 | 2019 |
| Seminole Hard Rock Poker Open, Hollywood | $715,860 | 2019 |
| 2018 Seminole Hard Rock Poker Open, Hollywood | $17,333 | 2018 |
| 49th World Series of Poker (WSOP) 2018, Las Vegas | $393 | 2018 |
Jason Mercier Net Worth
Jason was asked about his net worth, but he has so far declined to give this information.
The life of a professional poker player undoubtedly has many expenses attached to it. The cost of flights, hotels, and tournament entry fees soon adds up. Along with this, Mercier has made considerable prop bets now and then.
Mercier has been at the top of the Global Poker Index (GPI) several times, and ESPN also named him number one poker player in the world. He currently ranks 27th on the All-Time Money List and takes the 1st position on the Florida, USA All Time Time Money Lists. Jason Mercier's estimated net worth, in live earnings, is $18,856,000 million.
At only 33 years old, this is very impressive, considering in 2008 HendonMob showed lifetime winnings of zero.
His net worth is sure to increase as he has many more years ahead of him.
Personal Life
From an early age, Mercier has had a love of sports. In college, he played basketball as a freshman and still manages to play now and then.
He also credits a good exercise routine as an essential part of his keeping his game sharp, and his mind focussed at the tables.
Mercier has an appreciation that sometimes, you need to take time away to recharge. In his spare time, he also takes an interest in boating and purchased a speed boat in 2013.
Aside from the poker, he has invested in real estate and also purchased a food delivery business in Miami called 'Doorstop Delivery'.
Mercier proposed to his longtime girlfriend, Natasha Barbour in 2016. Natasha was competing in the WSOP at Rio's Amazon room. Natasha did not win the bracelet, but her night was turned into a winning event by the unique proposal.
The couple wed later that year and looked forward to a happy future as poker's latest power couple. The couple soon became the proud parents of a baby boy who they named Marco. Three were quick to become four, and in 2019, their second son Matteo Richard was born.
Becoming a father meant that Mercier wanted to spend more time at home and, in 2017, announced that he was leaving the PokerStars team.
Following the announcement, Mercier continued to win live tournaments. However, it is clear that he was devoting more time to family life.
Conclusion: New Decade, New Vision
Jason Mercier is a credit to the poker world; his drive and determination have seen him rise to be one of the greatest poker players of his generation.
His recent step back from PokerStars shows that spending time with his young sons is important to him. This is very admirable, especially in a world where the stakes are so high.
Mercier has hinted that he has no desire to step down or retire from the poker world.
The poker world will be hoping that once his sons get a bit older, he will bounce back onto the scene, bringing his charismatic charm back to the tables. If this is the case, he will be one to watch, and no doubt, many big wins will come his way.
Sources