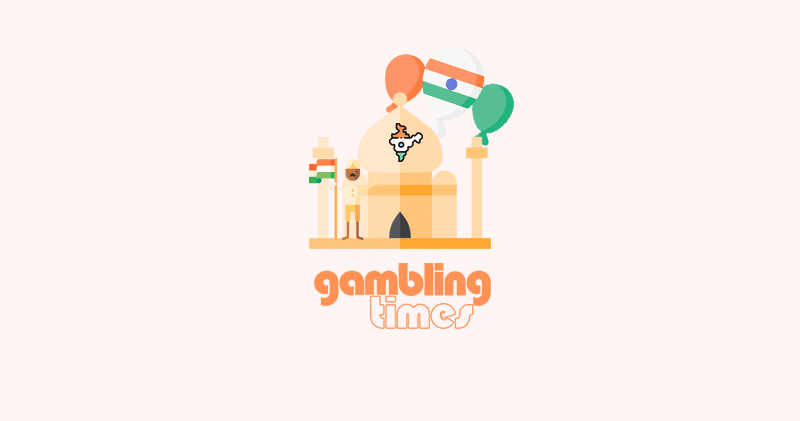 Today we're happy to announce that we're launching our website in India!
Over the years we've had quite a few Indian readers, and today we can finally say that we'll be able to serve the Indian audience in a better way, with a website only focusing on gambling in India.
Check out the Indian version of Gambling Times here.
Growing into new markets
We're determined to bring the Gambling Times brand into as many new markets as possible, but we got to start somewhere, and why not in one of the most interesting nations and cultures on the planet?
For years Gambling Times was only offline. In the last two years we've been focusing on growing our online presence and the next step is expanding into new markets, such as India.

Andrew Brown, Editor-in-Chief, Gambling Times
India has so much to offer when it comes to the world of gambling. Actually, some of the oldest card games have their roots in the Indian culture.
Today, the Indian online gaming market is growing exponentially and more and more operators from all over the world are turning their heads towards the Asian giant.
The gambling industry in India is very interesting for many reasons. First, in most states gambling is illegal, but not online. Secondly, due to heavy regulation in the European Union and in the United States, many online operators are now shifting focus to target India, instead of previously lucrative markets such as Sweden, the Netherlands and Germany.

Andrew Brown, Editor-in-Chief, Gambling Times
But with the growing popularity of online gambling, there is also a need for honest media within the Indian gambling community. That's where Gambling Times comes in.
With a flawless track record for over 43 years, we will be the trustworthy news source Indian players can turn to. However, we will not only provide the news. We will also continue to produce quality guides for your favourite casino games, just like always!
Are you visiting us from India? Check out the Indian online casino guide and the online betting guide for India.
New state guides available
On Gambling Times US you'll see that we've added a bunch of new state guides including guides for legal gambling in West Virginia, Colorado, Michigan, Delaware, Nevada, Iowa and Indiana.
This is in line with our strategy to expand our guide into all US states that either offers legal gambling or are looking to legalize some type of gambling in the next coming years.
Check out the state guides and let us know what you think!
– Andrew Brown, Editor-in-Chief, Gambling Times