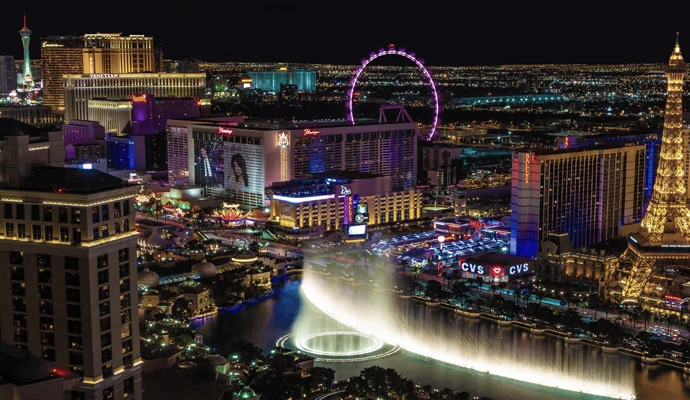 The world of casinos and gambling has always been a lucrative industry, especially in the United States.
With the glitz and glamour associated with casinos and the substantial profits generated, it comes as no surprise that there are numerous wealthy casino owners across the US. These influential figures hold significant sway in the gaming market and include some of the biggest names in the industry.
From Las Vegas to Atlantic City, these casino moguls have built empires on the foundations of their gaming establishments. Their businesses not only serve as entertainment hotspots but also contribute significantly to the economy.
As we delve into the world of the top seven richest casino owners in the US, we will gain insights into their unique journeys and how they were able to amass such immense fortunes. Let's dive in!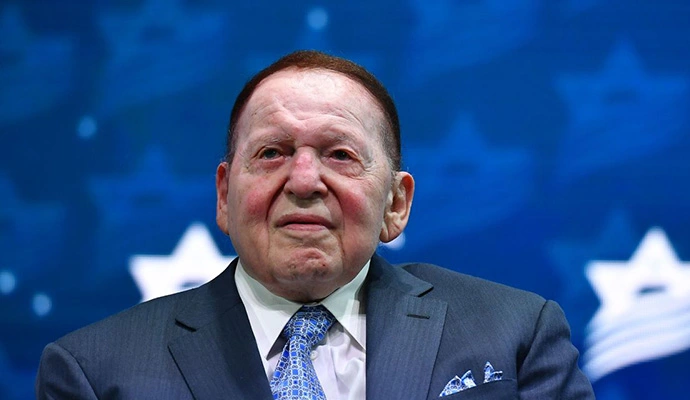 1. Sheldon Adelson – $33.5 billion: A Casino Empire
Sheldon Adelson, once the wealthiest casino owner in the United States, was the founder, chairman, and CEO of Las Vegas Sands Corporation. At its peak, his net worth was estimated at $33.5 billion. Adelson created and managed various globally recognized properties, which contributed to his massive wealth.
Starting his career in the late 1970s, Adelson established the COMDEX computer trade show, which gained popularity and became one of the largest trade shows in the world. His initial fortune came after selling off the trade show for $862 million in 1995, where he later began to invest in the casino industry.
Adelson's massive casino empire includes various notable properties such as The Venetian Resort Hotel and Casino in Las Vegas, Sands Macao, and Marina Bay Sands in Singapore. Each property within Las Vegas Sands attracts thousands of visitors, fueling the company's global success and contributing to Adelson's immense wealth.
In addition to his casino empire, Adelson was known for his philanthropic efforts and political contributions. He and his wife, Miriam Adelson, contributed to a variety of causes, such as medical research and Jewish education. They also heavily supported the Republican party, becoming influential figures in American politics.
Despite facing challenges throughout his career, such as near bankruptcy in 2009, Adelson continued to expand his empire. He persisted by diversifying the company's properties and revenue streams, ultimately securing his status as one of the wealthiest and most influential figures in the casino industry.
Adelson passed away at 87 years old in January 2021, leaving his wife with over 50% ownership of the Las Vegas Sands Corporation.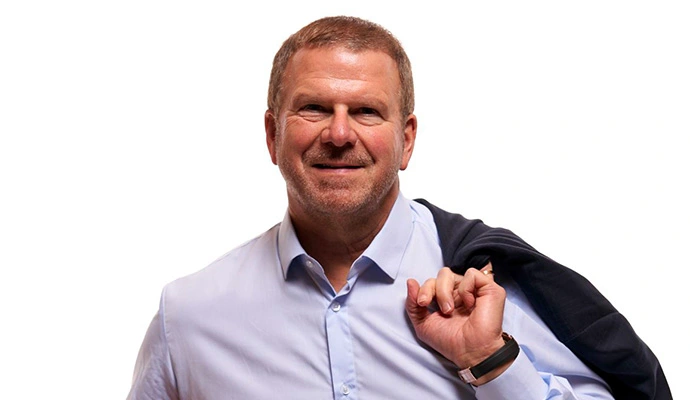 2. Tilman Fertitta – $7.9 billion: The Golden Nugget Magnate
Tilman Fertitta, a self-made billionaire, is known for his stakes in the entertainment industry, particularly the Houston Rockets, Golden Nugget Casinos, and Landry's Incorporated. His wealth comes from various business ventures, and his diverse portfolio has contributed to his impressive net worth.
Fertitta's journey started when he took over the family seafood restaurant. He subsequently founded Landry's Inc., which has evolved into a multi-billion-dollar company featuring popular restaurant chains, casinos, and resorts. Fertitta expanded his reach in the industry by acquiring the Golden Nugget Casinos. His successful all-stock acquisition of Golden Nugget Online Gaming, valued at $1.56 billion, further solidified his place as a prominent figure in the casino ownership landscape.
In addition to his accomplishments in the gaming space, Fertitta dabbled in sports and media industries by purchasing the Houston Rockets and being involved with the Ultimate Fighting Championship (UFC). Owning a professional NBA team and an interest in a global sports brand have further contributed to his substantial net worth.
As of now, Tilman Fertitta's estimated net worth is around $7.9 billion. This wealth was not acquired overnight; rather, it was a result of Fertitta's vision, hard work, and a series of clever business deals that led him on a path to success. He has truly proven himself as a Golden Nugget Magnate in the world of casino ownership.
Fertitta's outstanding achievements demonstrate his capacity for innovation and adaptability in the rapidly evolving industries he navigates. Despite the challenges faced, such as the pandemic lockdowns that negatively impacted his properties, the billionaire entrepreneur managed to maintain his success through strategic decision-making and outstanding business acumen.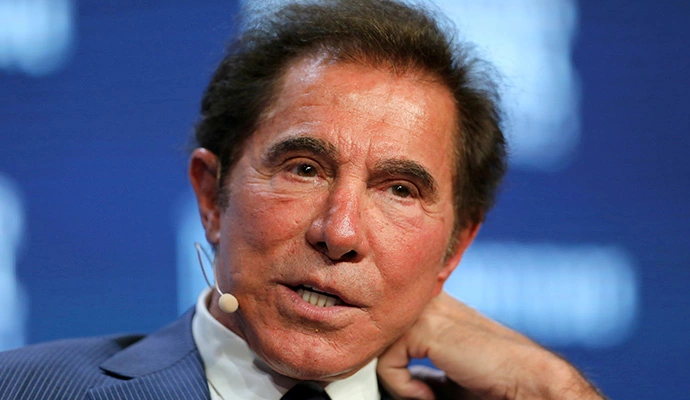 3. Steve Wynn – $3.2 billion: The King of Las Vegas
Steve Wynn, born January 27, 1942, is a well-known American real estate developer and prominent figure in the luxury casino and hotel industry. Over the years, he has built an impressive wealth and established a strong reputation within the gaming world. As of 2023, his net worth is estimated to be around $3.2 billion.
Wynn Resorts is the company that Steve Wynn founded, which operates world-class casinos and hotels in various locations, including Las Vegas, Macau, and Everett, Massachusetts. Throughout his career, Wynn has been associated with several landmark properties in Las Vegas. The Mirage, one of his early successes, was a groundbreaking project that helped change the face of the Las Vegas Strip.
The development of Wynn Las Vegas, another one of Wynn's notable achievements, further solidified his status as a leader in the luxury casino and hotel industry. Opening its doors in 2005 as a top-tier property, Wynn Las Vegas offers an unmatched luxury experience that continues to attract visitors from all over the world.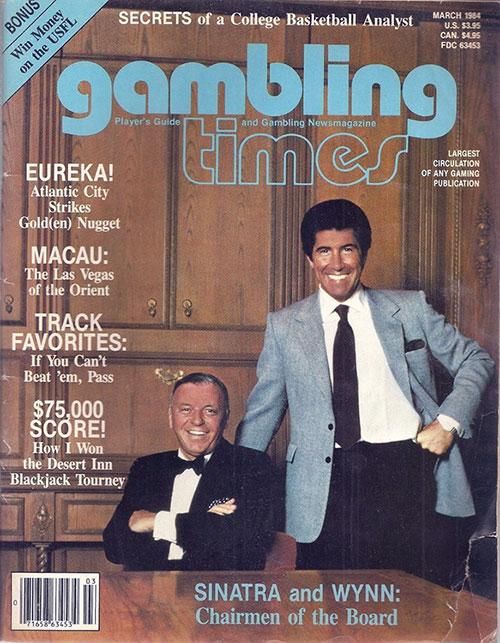 Aside from his business accomplishments, Wynn's personal life has also generated headlines. Elaine Wynn, Steve's ex-wife, played an integral role in the founding and growth of Wynn Resorts. They were married in 1963, and despite two difficult divorces in 1986 and 2010, she remained closely involved with the company.
Steve Wynn's sustained success and influence in the luxury casino and hotel sector have solidified his standing as one of the richest casino owners in the United States. Through his visionary approach and persistent pursuit of excellence, he has undoubtedly left a lasting legacy on the Las Vegas Strip and the global gaming industry.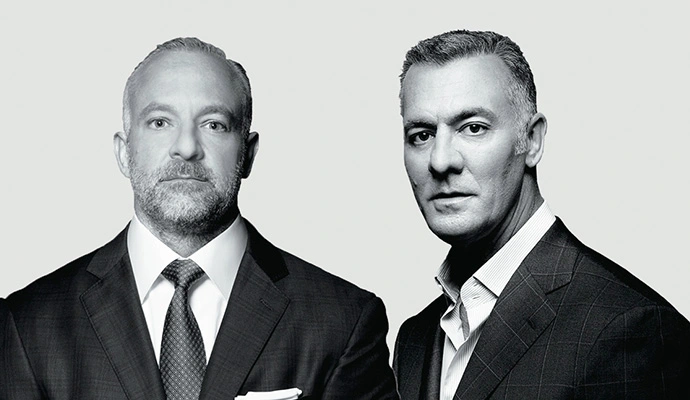 4 & 5. Frank and Lorenzo Fertitta III – $2.6 billion EACH: The Station Casinos Tycoons
Frank Fertitta III and his younger brother Lorenzo Fertitta emerged as notable figures in the American casino industry through their ownership and management of Station Casinos, a prominent gaming and entertainment company in Nevada. The Fertitta brothers expanded their influence in the world of sports when they jointly purchased the Ultimate Fighting Championship (UFC) in 2001 for a mere $2 million, only to sell it later for a staggering $4 billion in 2016. Today, each of them has a net worth of $2.6 billion.
Station Casinos was founded by their father, Frank Fertitta Jr., who opened the first property called "The Casino" in 1976. The company has since grown to include numerous casinos, resorts, and entertainment venues throughout the Las Vegas Valley, such as the Red Rock Casino Resort & Spa. Frank III and Lorenzo each hold a 29 percent stake in Station Casinos, which solidifies their position as tycoons within the gaming industry.
While leading Station Casinos, the Fertitta brothers have been known to make strategic decisions to maintain the company's growth. In 2006, they partnered with Colony Capital LLC, forming Fertitta Colony Partners, and offered $82 per share to purchase all existing shares and take the company private. This highly leveraged move helped the company maintain its momentum in a competitive market and retain the Fertitta family's control.
Frank and Lorenzo Fertitta possess an impressive business acumen that extends beyond casinos and the UFC. The brothers are also third-cousins to fellow businessman Tilman Fertitta, who has established his own wealth through various enterprises, such as the Landry's Inc. restaurant empire.
The financial success of the Fertitta brothers can be attributed to their diverse portfolio of properties, strategic business decisions, and commitment to the family legacy. While there are other casino magnates in the United States with higher net worth, Frank and Lorenzo Fertitta continue to make impactful contributions to the industries they are involved in, solidifying their status as influential Station Casinos tycoons.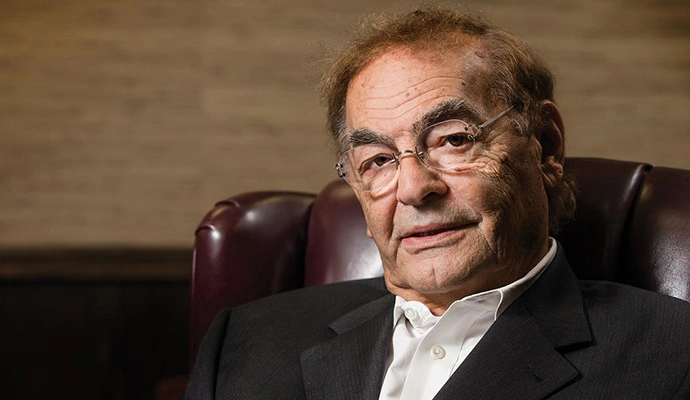 6. Phil Ruffin – $2 billion: The Treasure Island Baron
Phil Ruffin, an 88-year-old self-made businessman, has been a key player in the US casino industry for several decades. He has amassed an impressive wealth through a combination of real estate, casinos, and a variety of other enterprises. Today, his estimated net worth is around $3.1 billion, making him one of the richest casino owners in the country.
Ruffin started his career in 1972 by pioneering the self-serve gasoline business in Kansas. This led to the creation of a chain of 60 convenience stores in the Midwest that provided him with the capital necessary to venture into other industries. In 1987, he built his first hotel, a Marriott in Wichita, and his business empire grew from there, encompassing oil distribution and one of the country's largest manufacturers of hand trucks.
In the world of casinos, Ruffin's most notable acquisition is the Treasure Island Hotel and Casino. Situated on the Las Vegas Strip, this property has become a prominent attraction frequented by tourists and gamblers alike. Ruffin purchased Treasure Island in 2009 and continues to maintain a successful operation.
Before Treasure Island, Ruffin owned the Frontier Hotel and Casino. The Frontier was a historic establishment, and its sale in 2007 marked the end of an era. Ruffin's involvement with this property is a testament to his long-standing presence in the industry and his knack for success in the gambling world.
Additionally, Ruffin is a part-owner of Circus Circus, another iconic Las Vegas casino. As a part-owner, Ruffin has contributed to its development, expansion, and overall success. This partnership further highlights Ruffin's abilities as a shrewd and influential figure within the casino industry.
From humble beginnings in the gasoline business to becoming a renowned casino mogul, Phil Ruffin's journey is an embodiment of the American dream. His Treasure Island, Frontier Hotel and Casino, and Circus Circus properties demonstrate a keen understanding of the industry and a dedication to providing unforgettable experiences for his guests.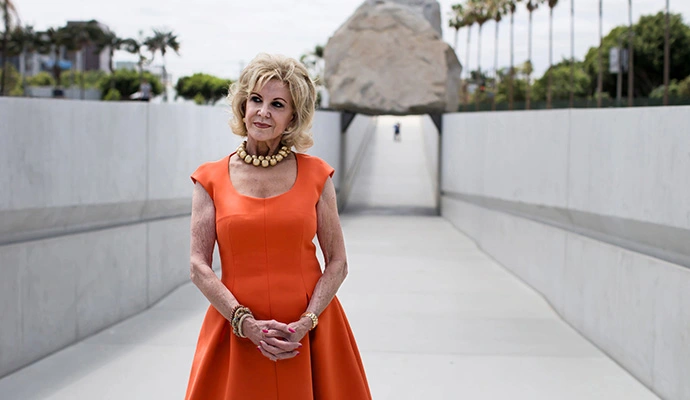 7. Elaine Wynn – $1.7 Billion: The Queen of Las Vegas
Elaine Wynn, often recognized as the "Queen of Las Vegas," is a renowned American businesswoman and philanthropist. Born in New York City on April 28, 1942, Elaine Farrell Pascal grew up in a family far from the glitz and glamour of the casino industry she would later dominate.
Elaine's journey into the world of casinos began when she married Steve Wynn in 1963. Together, they formed a formidable partnership that reshaped the face of Las Vegas. Their first foray into the casino industry came in 1971, when they purchased a small stake in the Frontier Hotel and Casino. This small step was a prelude to the bigger strides they would make in the coming years.
In 1989, the couple opened the Mirage, a resort and casino that was the most expensive hotel-casino at that time and introduced the concept of destination resorts to Las Vegas. This was followed by other monumental projects like Treasure Island and the Bellagio. Elaine played a vital role in these ventures, primarily focusing on the interior designs, helping to elevate the standard of luxury and opulence in Las Vegas resorts.
The couple's collaboration wasn't limited to casinos. They also co-founded Wynn Resorts, a publicly-traded company, in 2002. As a key stakeholder and board member, Elaine wielded significant influence over the direction of the company. Even after her divorce from Steve in 2010, she remained a significant shareholder.
However, her relationship with Wynn Resorts wasn't always smooth. In 2015, Elaine was not re-nominated to the board, leading to a public and litigious dispute over her board seat and control of her shares. Despite these challenges, Elaine maintained her shareholder status, making her one of the largest individual shareholders in the company.
Beyond her ventures in the business world, Elaine Wynn is also a passionate philanthropist. Her contributions to the community and society at large are remarkable. Over the years, she has been actively involved in several philanthropic causes, particularly in the areas of education and arts. As the co-chair of the Los Angeles County Museum of Art (LACMA), she has played a pivotal role in promoting the arts. Furthermore, her commitment to education is evident through her role as the president of the Nevada State Board of Education.
Elaine's contributions have been recognized on numerous occasions. Apart from the accolades she received in the business domain, she was honored with the "Philanthropist of the Year" award in 2015 by the Association of Fundraising Professionals.
As for Elaine Wynn's net worth, it has seen significant fluctuations over the years due to the dynamic nature of the casino industry, her shares in Wynn Resorts, her divorce from hustband Steve Wynn, and her various legal and business endeavors. Her net worth is estimated to be $1.7 billion, making her one of the wealthiest women in the casino industry and in the United States. However, this figure is subject to change based on the performance of Wynn Resorts' stock, her investments, and other factors.
Sources: